Latest News on Matthew Parker
Matthew Parker News
Review: THE PLAY WITH SPEECHES, Jack Studio Theatre
by Gary Naylor - Oct 16, 2022
Tremendous fun from a comedy that is set in the world of theatre but will find echoes in most workplaces
Cast Announced for Jonathan Spector's EUREKA DAY at Asolo Rep
by Chloe Rabinowitz - Apr 20, 2022
Asolo Repertory Theatre will present the timely new comedy EUREKA DAY, written by New College of Florida alumnus Jonathan Spector. Directed by Bianca LaVerne Jones, EUREKA DAY begins previews on May 11, opens on May 13 and runs through June 4, in the intimate Cook Theatre, located in the FSU Center for the Performing Arts.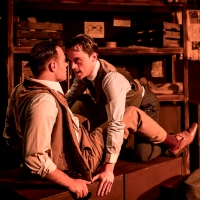 BWW Review: THRILL ME: THE LEOPOLD & LOEB STORY, Jermyn Street Theatre
by Paige Cochrane - Jan 19, 2022
In Chicago, 1924, Nathan Leopold and Richard Loeb each receive life, plus 99 years, for the despicable murder and kidnapping of 14-year-old Bobby Franks.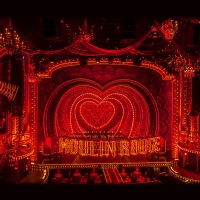 MOULIN ROUGE! Leads January's Top 10 New London Shows
by Marianka Swain - Jan 4, 2022
Though hardly an ideal start to the new theatrical year, we want to applaud all of the incredible casts, creatives, backstage and front-of-house staff who are working so hard to keep shows on. If you can support productions, please do – whether revisiting an amazing long-running show or checking out something new. And speaking of which: here are some of the most intriguing London additions for this month. Keep checking back for our reviews, interviews and features!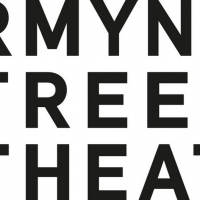 Jermyn Street Theatre Announces Cast For THRILL ME: THE LEOPOLD AND LOEB STORY
by Stephi Wild - Dec 8, 2021
Jermyn Street Theatre has announced the cast of the opening production of its Outsiders Season, Stephen Dolginoff's Thrill Me: The Leopold and Loeb Story.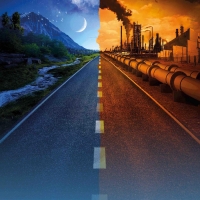 Jermyn Street Theatre Announces Outsiders Season
by Stephi Wild - Nov 17, 2021
Today, Jermyn Street Theatre announces its Spring 2022 season. The Outsiders Season, which runs from mid-January to early July, features a World premiere by one of the UK's most respected playwrights, two European premieres, one London premiere and an eagerly awaited transfer of a critically praised musical thriller.
Hope Theatre Artistic Director Kennedy Bloomer Will Step Down
by Stephi Wild - Jun 1, 2021
As The Hope Theatre looks towards reopening at the end of June, the Board of Trustees has announced that Kennedy Bloomer will be stepping down as the Artistic Director of The Hope Theatre, Islington in August 2021 to pursue a career in teaching and theatre fundraising. 
TRESTLE to be Presented at Jack Studio Theatre
by Chloe Rabinowitz - May 6, 2021
Jack Studio Theatre has announced their upcoming production of Stewart Pringle's award-winning play, Trestle. Trestle is a warm hearted, funny and moving look at two retired people brought together each week as they fold away a trestle table in their community hall. A bittersweet comic drama about later life, love and community. And bananas.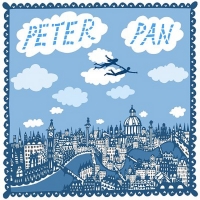 Casting Confirmed for THE ROMAN THEATRE OPEN AIR FESTIVAL This Summer
by Stephi Wild - Apr 27, 2021
The Maltings Theatre in St Albans presents THE ROMAN THEATRE OPEN AIR FESTIVAL from May 28th to July 11th with a programme of shows designed to appeal to the widest audiences.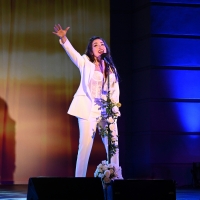 Photo Flash: Asolo Rep Reunites Cast Of EVITA With Ana Isabelle & Friends In Concert
by Alan Henry - Apr 22, 2021
Asolo Rep closes its 2021 outdoor season with Ana Isabelle & Friends in Concert: Stand Back, Sarasota! Get a first look at the show in all new photos!