Latest News on Matt Clarke
Latest News on Matt Clarke
Matt Clarke News
BWW Review: THE PLAYBOY OF THE WESTERN WORLD at Ronin Theatre
by Angela Kabasan - May 15, 2022
Ronin Theatre company to present The Playboy of the Western World May 12-29 at the Irish Cultural Center.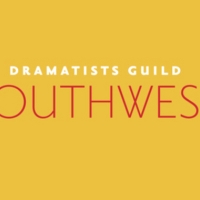 DG Footlights To Present A Reading of THE JEWISH QUESTION, May 20
by A.A. Cristi - May 11, 2022
DG Footlights to present a reading of the full-length play The Jewish Question by Jeanmarie Simpson, Friday, May 20th | 6:30PM to 9:00PM. A talk back with the playwright will occur after the reading. Featuring performances by Ina Shivack, Beth Wheatcraft, and Matt Clarke. The event is organized by DG Southwest Regional Rep John Perovich and Phoenix Ambassador Sally Jane Kerschen-Sheppard.
Some Assembly Theatre Company to Present the World Premiere of THE WAIT LIST EXPERIMENT
by Chloe Rabinowitz - Mar 14, 2022
Eight youth who are on wait lists to see therapists have been recommended for an experimental pandemic peer support program, which takes place in the eye of somewhere unknown. Their journey has been long and full of unexpected experiences which force them to face, work through, and finally embrace their fears.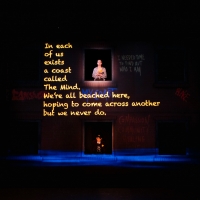 World Premiere of BREAKWATER to be Presented by Some Assembly Theatre Company and RHYTAG
by Chloe Rabinowitz - May 25, 2021
Some Assembly Theatre Company and Roundhouse Youth Theatre Action Group (RHYTAG) will present the world premiere of their new digital play, BREAKWATER, on Wednesday, June 30 at 4:00pm PT, Thursday, July 8 at 7:00pm PT, and Sunday, July 11 at 3:00pm PT.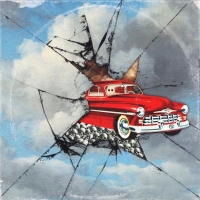 Felicity Signs to Adventure Cat Records, Shares New Single
by Sarah Jae Leiber - Apr 2, 2021
About their label debut "Hit and Run," the band adds: "This is one of the more personal tracks for us because it was inspired by a near-death car crash we were in.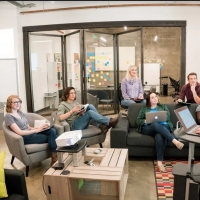 BWW Interview: Bryan Banville on Learn Academy's event for entertainment artists 'This event is to help in supporting our fellow artists'
by E.H. Reiter - Jul 29, 2020
Interview with Bryan Banville, Learn Academy's Career Services Manager, on their event on Monday, August 3rd specifically for entertainment artists
Space 55 Ensemble Performs RADIO FREE EUROPA
by A.A. Cristi - May 20, 2020
Space55 presents its latest theatrical premiere: a radio play by Ear / The First Annual Bookburner's Convention playwright Ashley Naftule. Loosely inspired by the life and work of legendary radio host Art Bell, Radio Free Europa is Space 55's first-ever foray into doing a completely remote production.
Remote Radio Play About UFOs, Sasquatches, and Dead Pop Stars Broadcasts Live From Phoenix This May
by Stephi Wild - Apr 27, 2020
From premiering new works by renowned playwrights like Greg Kotis to restaging avant-garde classics like Ubu Roi, Space55 has been bringing cutting edge theater to downtown Phoenix for over 14 years. For our final show of the season, we're taking our biggest leap into the unknown yet: a full-on remote production!
THE MALL is Coming To Now & Then Creative Co.
by Chloe Rabinowitz - Feb 13, 2020
Now & Then Creative Company is the home for new play development in Phoenix. The company continues their successful season of workshops by Arizona playwrights with The Mall by Jesse Saywell, a piece that reflects on the inevitability of change. 'We're thrilled to have Jesse joining us at Now & Then,' says Artistic Director John Perovich. 'The Mall brings to the forefront concerns of our national identify and discourse. We're excited to share its story and message with audiences next week.'

MR. BURNS, A Post-Electric Play Comes to Vancouver
by Stephi Wild - Nov 29, 2017
Nominated for a 2014 Drama League Award for Outstanding Production, this is the first full mount of Mr. Burns, a post-electric play in Vancouver. Mr. Burns is a riveting, wildly funny and dangerous examination of the persistence of capitalism and the power of storytelling. Act one opens shortly after a global nuclear collapse with a group of survivors around a campfire recalling and retelling 'Cape Feare', an episode of the TV show The Simpsons. Act two examines the way the story has changed seven years later, until finally, seventy-five years pass to elevate this staple of American pop-culture to a familiar myth.