BWW Interview: John Perovich on NEW WORKS at Metropolitan Arts Institute And Brelby
John Perovich
is a playwright, educator and all around theatre maker in Phoenix, AZ. He completed his Master of Fine Arts in Dramatic Writing at Arizona State University in 2016. Perovich's playwriting credits include,
shallow grave
(Arizona State University 2014),
poseidon's regret (Brelby Theatre Company 2015), missing grace (Brelby Theatre Company 2015), and on display (Arizona State University 2016). His newest play, unexpected, premieres this May at Brelby Theatre Company
.
John currently serves as the Education Director at Brelby Theatre Company, planning and instructing various courses, including Brelby's Write Club-a free and open group for playwrights that meets monthly to share and develop new plays. He is the Department Head for the Performing Arts at Metropolitan Arts Institute, instructing theatre and film courses to high school students.
Perovich has instructed various courses at Stockton University, Arizona State University, and Chandler-Gilbert Community College. He holds a Master of Arts from New York University in Educational Theatre for Colleges and Communities and a Bachelor of Arts in Communications: Radio/Television/Film from Rowan University in Glassboro, NJ. He is a member of the Dramatists Guild of America, Inc.
I approached John about an interview after seeing him in Brelby's Peter and the Starcatcher. In the show's program, his play making enthusiasm caught my eye. Where he found the time, I don't know, but he answered a few questions.
When & why did you write your first play?
The first play I wrote was in 2004 and it was called after you. It was terrible; however, it was an important play because it was the first time I attempted writing for the stage. I wrote after you because I had always been in love with Greek mythology. I took various romantic myths and put them together into the play...and it was a disaster.
Ironically-12 years later-I'm working on a new play called unexpected that combines Greek myths and opens this May at Brelby Theatre Company. I originally started writing unexpected to celebrate love...but I'm not sure that's the reason anymore. I've fallen out of love with the idea of love and the play is changing. Perhaps it's maturing? I'm not sure.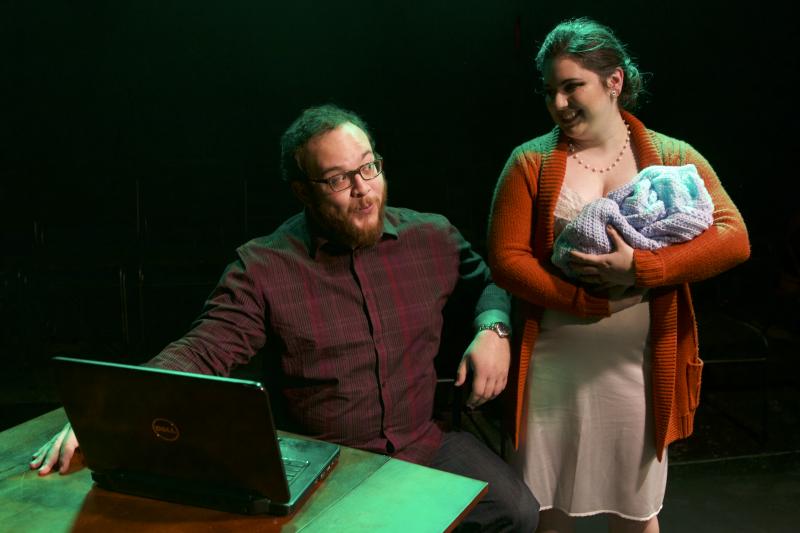 Sounds fabulous - as only dreadful young theatre can be. We're not all an 18 year old Sondheim collaborating with Leonard Bernstein. I think it is by going for it when we're starting out - failing gloriously - that we find our voices. What led you to write after you? Were you in theatre and felt a burning desire to write?
I wrote after you while in an undergraduate playwriting course at Rowan University (Glassboro, NJ) taught by Joseph Robinette. Dr. Joe-as we fondly referred to him-had several adaptations, including The Lion, the Witch, and the Wardrobe, Stuart Little, Sarah, Plain and Tall, and Charlotte's Web. Dr. Joe was an incredible playwriting professor! He was extremely kind and generous, encouraging and motivating his students with an intense sense of curiosity. He was also brilliant. He instilled in me a sense of wonder and a keen ear for conversation-picking up on people's rhythms and understanding how playwriting is an art form for the audience's ears as well as their eyes.
I wrote after you when I was 20 years old to explore how different couples experienced the ups and downs of relationships. I guess I was fascinated by the couples around me and how they grew closer to each other, then grew apart. after you presented several stories of couples struggling, using Greek myths as a platform to show those struggles. I didn't necessarily have a burning desire to write the play, but a curiosity to understand love. That is, of course, an imperfect task, but the journey of exploring the topic was well worth the effort. I often write to better understand the world around me, not necessarily because I have a burning passion or desire.
What, in your view, makes a great play?
For me, a great play is extremely problematic - it presents characters and plot points that are complex and not easily understood or resolved. I like my theatre to be difficult, and I try to have that come through in my writing. Some of my favorite plays include In a Forest Dark and Deep by Neil LaBute, Late: A Cowboy Song by Sarah Ruhl, and Measure for Measure by William Shakespeare. Naturally, each of these plays is rather complicated-I enjoy complicated things. I enjoy the ethical and moral questions that each of these plays explores.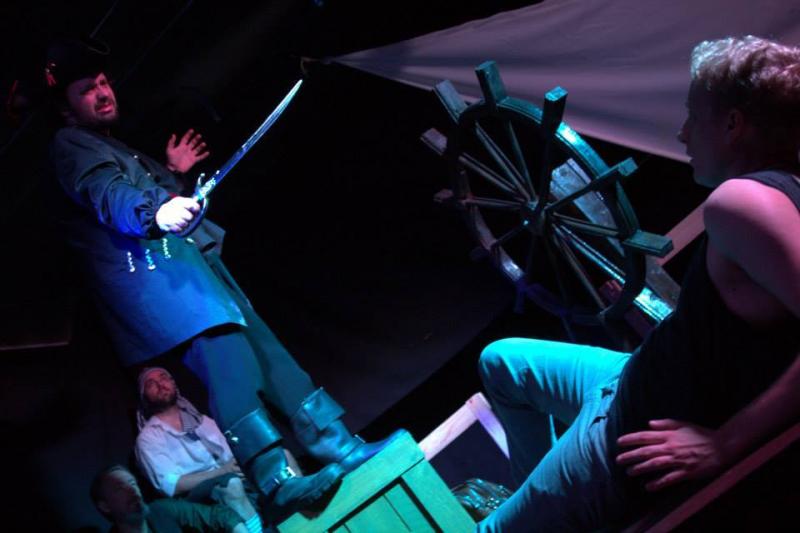 Why, of all of Shakespeare, Measure for Measure?? What makes that piece stand out from the rest of his work, for you?
Measure for Measure, out of all of Shakespeare's work, continues to teach me a great deal about power, morality, and ethics. The play begins with a Duke who has done a terrible job of leading his people. So, he decides to put the conservative Lord Angelo in charge and go on "vacation." Certainly, Angelo will do a good job of getting things back in control, right? Not at all. Angelo begins enforcing archaic laws that harm citizens (to the point of execution). Further, Angelo is not morally just-demanding to bed a woman (a nun) in exchange for her brother's life. While all of this action is taking place, the Duke has disguised himself as a monk to spy on his citizens. In the end, everything works out. There are marriages for everyone and they all live "happily" ever after. It's a big mess. The play is often grouped in with Shakespeare's "problem plays" for obvious reasons. I saw the play at Brown University at the peak of the Clinton scandal with Monica Lewinsky. The play spoke to me then. Its themes of abusing power and moral corruption still speak to me.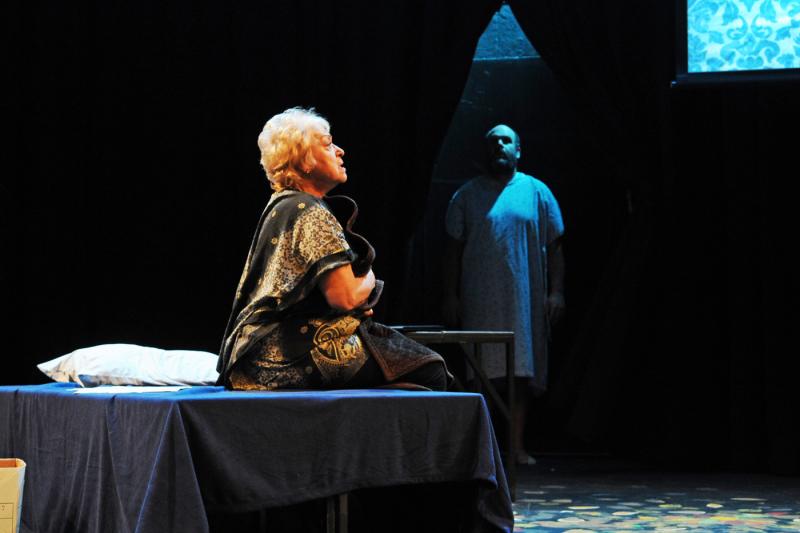 What are some of the Brelby Write Club success stories?
We have been fortunate to have a few success stories with our writers. One of our writers, Luke Gomez, had a play selected for the Last Frontier Theatre Conference in Valez, Alaska last summer. Luke attended and presented his play-it was an awesome experience! Additionally, Megan O'Connor had a play selected for the most recent Pandora Festival in Phoenix. Frequent member Paco Madden (currently finishing his MFA in Dramatic Writing at ASU) had a short play selected for the Jewish Ensemble Theatre in Michigan. Additionally, several of our members are premiering plays this year in Brelby Theatre's 2017 season-which is amazing!
That IS amazing, and a testament that Brelby walks their talk. That's reassuring and inspiring.
There are not many theatre companies in Phoenix that support new play development. Further, not many theatres are committed to developing and fully producing local playwrights. Brelby Theatre Company continues to nurture new plays and playwrights by producing premieres. I'm very proud of Brelby Theatre Company and their commitment to new work. That passion comes directly from Shelby and Brian Maticic-founders and owners of Brelby.
When I wrote about you and Brian recently, here on BWW, it was all about your close friendship with and professional collaboration not only at Brelby, but at the Metropolitan Arts Institute, the school where you both teach. I understand you're getting ready to do a new works festival there, which is insanely cool. 10 new plays by student playwrights - written, directed, and acted by students.
Yes! We're excited for the New Works Festival! The plays were written by Metro students, predominately from my beginning and advanced theatre classes. Once completed, the plays were read by a group of 9 readers. The readers consisted of one of my advanced theatre students and a group of artists from Brelby (including Brian and Shelby). The plays were selected, began rehearsing in January, and will premiere at Metropolitan Arts Institute at the end of the month.
Metro New Works Festival is Friday and Saturday, 2/24 and 2/25 at 7PM, and Sunday 2/26 at 2PM. Tickets are $10 at the door for general admission and $5 for students. Parking is available at the school: 1700 N. 7th Avenue, Phoenix, AZ 85007.
How cool is that?