BWW Review: Tennessee Women's Theater Project's EVERY BRILLIANT THING Offers Unique Theater Experience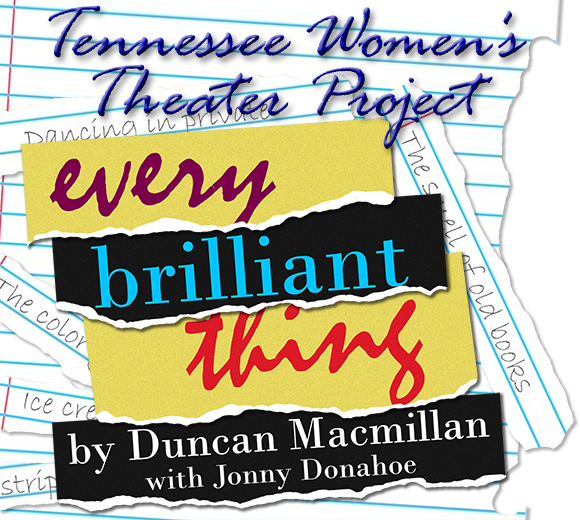 By turns wonderfully funny and achingly poignant, Every Brilliant Thing - Tennessee Women's Theater Project's mounting of Duncan MacMillan and Jonny Donahue's one-actor play about dealing with the suicide of one's mother - offers Nashville audiences a unique method by which to examine the effects of depression and surviving the loss of a loved one. Starring notable local actor Becky Wahlstrom, what ensues is not quite a monologue, nor is it (for all intents and purposes) a one-woman show (or what one expects from such an offering) due to its clever and imaginative structure that ensures every audience member becomes intimately involved in what transpires in a scant one-hour of stage time.
That hour seems far more portentous than the actual span of time needed to take in the compelling dramatic comedy one witnesses onstage. Thanks to Wahlstrom's committed and focused performance - which seems at one moment to be effortless, while at another almost tortured - time moves gracefully and almost seamlessly, not always following the typical linear progression of life's myriad events. Yet, like life itself, the story related in Every Brilliant Thing seems far more real and impactful, with memories coming in and out of the mists of the past in the way life is punctuated by what's come and gone before.
The play's title comes from a list begun by a seven-year-old determined to enumerate the things that indeed make life worth living. Picked up at school by her taciturn father, our heroine learns her mother is hospitalized after doing "something stupid," which quickly the audience finds out was a suicide attempt. The list starts off simply, as one would imagine such a list compiled by a seven-year-old would be, becoming more complex and esoteric as the years - and her mother's attempts to end her life - go by.
As the list is written and the central figure in the play experiences life and grows older, it continues to grow with the minutiae of life, ranging from such disparate things and/or events as "1. Ice Cream...319. Laughing so hard you shoot milk out of your nose...996. Really good oranges...777,777. The prospect of dressing up as a Mexican wrestler."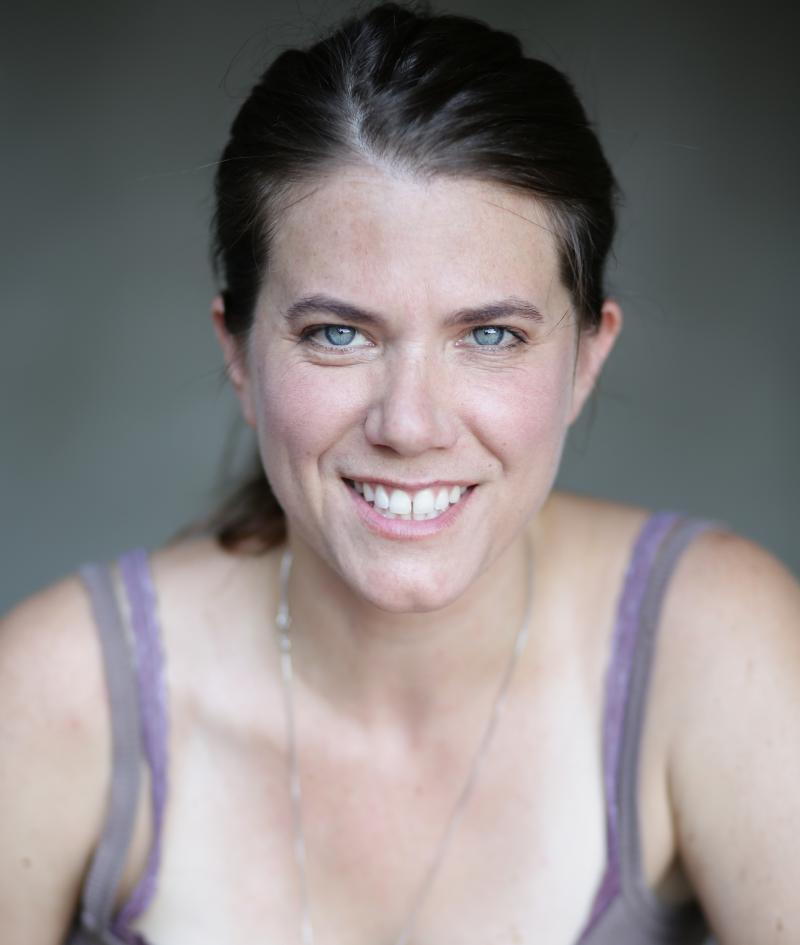 What might first be viewed as a theatrical conceit, Wahlstrom greets audience members joining her at Nashville's Z. Alexander Looby Theatre as if they are guests in her own home, passing out numbered slips of paper and urging those in attendance to join her in the show by responding with what's written on each when she calls out a number. Hence, the audience becomes a necessary and integral part of the production, woven in and out of the proceedings with a certain deftness that belies the term "one-person show."
It's a clever choice by the playwright to include the audience in creating an atmosphere that is welcoming and inclusive, inviting them to become part of the play's action while keeping them at arm's length. As a result, you can't help but be moved by the story and held in thrall by Wahlstrom's performance and the manner in which she tells the decades-long story of hoping to keep her mother alive by showing her the beauty still to be found in a world fraught by fears and the pitfalls of an unexamined life.
Over the course of an hour-plus, we meet the other characters who populate the world of the play's protagonist and her mother - including her father, her husband, a kindly grammar school counselor, the family veterinarian and others - and feel the impact of every moment, even the seemingly most inconsequential ones that make up a life.
In retrospect, Macmillan's script may be criticized for what's missing - along the way, we learn little about the suicidal maternal figure other than she's terribly unhappy and may have fallen out of love with her husband - which upon further consideration might render the story more universal and accessible, truth be told, but which instead could deliver a more resounding impact when all is said and done.
Simply staged, the performance has Wahlstrom moving among the audience, engaging them with her winning personality and easy rapport. She's only on the Looby Theatre stage briefly, instead telling the story more intimately in close proximity to those sharing her experiences. With an actor of less confidence, Every Brilliant Thing might be considered too cute by half, but Wahlstrom - under the sublime direction of TWTP founder and artistic director Maryanna Clarke - delivers a performance that is so vital, so resonant that every line uttered seems profound and essential. Chris Clarke's sound design, which so effectively captures the essence of the story unfolding before you, that it becomes even more important to the show's success.
Quite unlike anything you've likely experienced in a theater before, Every Brilliant Thing is entertaining and elucidating, accessible and approachable, prompting a good deal of self-reflection after the final curtain. What would be on your own list?
Every Brilliant Thing. By Duncan MacMillan and Jonny Donahue. Directed by Maryanna Clarke. Presented by Tennessee Women's Theatre Projected at the Z. Alexander Looby Theatre, Nashville. Through March 10. For more information, call (615) 681-7220 or go to www.twtp.org. Running time: 65 minutes, with no intermission.
Jeffrey Ellis is a Nashville-based writer, editor and critic, who's been covering the performing arts in Tennessee for more than 35 years. In 1989, Ellis (read more...)