Latest News on Mary Myers
Mary Myers News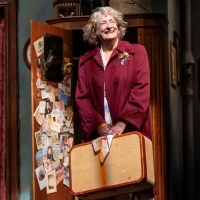 Review: THE TRIP TO BOUNTIFUL at Ford's Theatre
by Pamela Roberts - Oct 2, 2022
The Trip to Bountiful at Ford's Theatre is an incredible showcase for Nancy Robinette, one of Washington's foremost actors, who skillfully drives the production as Mrs. Carrie Watts who yearns to leave the small Houston apartment of her son and daughter-in-law to return to her Texas homeland, Bountiful.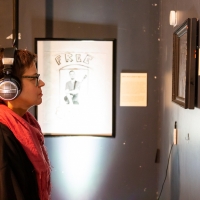 BWW Review: MUSEUM 2040 at 4615 Theatre Company
by Rachael F. Goldberg - Mar 10, 2020
'Museum 2040' is a stunning, meticulous look at the future we face if we don't break out of the cycles that have become a part of American life. Renee Calarco's world-building is impressively, hauntingly, realistic, and it's beautifully brought to life by 4615's incredible cast and crew.
BWW Review: THE VELVETEEN RABBIT at Adventure Theatre
by Jane Horwitz - Nov 20, 2019
This veddy British tale of the undying love between a child and her lop-eared, sawdust-filled velveteen rabbit is a storybook treat to look at --  pretty enough to honor the classic children's book on which it is based and well played by a cast adept at posh British accents and lots of hopping. 
BWW Feature: Inside the 2019 Helen Hayes Awards
by Jack Read - May 20, 2019
Every year, hundreds of theatre artists and patrons gather to honor the work done on stage from the previous year. But just as important as getting the chance to acknowledge the craft of their peers are the many reunions that take place. Though the 35th Annual Helen Hayes Awards began at 7:30pm on May 13, the celebrating started much earlier as collaborators from productions both big and small started reuniting on the Waterfront, then quickly bled into The Anthem. Things got underway quickly; after hosts Felicia Curry and Rick Hammerly provided a snappy intro, the winners of the 47 categories were unveiled in a timely fashion, though never at the expense of the acceptance speeches. The Helen Hayes are never a short show, but last night, they ended just a hair after 10:30pm, a relatively early end before the afterparty. These are theatre artists we're talking about - pacing is everything.
Tina Landau, Ephraim Sykes, Corbin Bleu, and More Take Home Helen Hayes Awards - Full List!
by Stephi Wild - May 14, 2019
The 35th annual Helen Hayes Awards honored local theater on Monday, May 13, at The Anthem.

BWW Review: Almond Joy: Constellation Theatre Company's MELANCHOLY PLAY: A CONTEMPORARY FARCE
by Roger Catlin - Aug 15, 2018
Sarah Ruhl is one of the most produced contemporary playwrights today, with provocative works like 'Dead Man's Cell Phone' and 'In the Room: The Vibrator Play.' Less often produced is one of her earliest plays, the 2002 'Melancholy Play: A Contemporary Farce,' especially since she reworked it in recent years as a chamber musical.
BWW Review: Gender SWITCH from The Welders at Fringe Logan Arts Space
by Roger Catlin - Jun 11, 2018
Talk about 'Freaky Friday.' Brett Abelman's new play 'Switch,' at Fringe Logan Arts Space, is more like 'Freaky Pride Weekend.' A straight D.C. couple matched up by their mutual genderqueer friend find themselves in the afterglow of intimacy having switched bodies and hence gender. The balance of the play is exploring the abrupt switch amid Pride Weekend and trying to figure out how or whether they should try to switch back.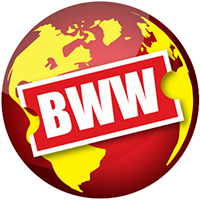 Announcing The BEYOND THE BINARY Series During The Run Of SWITCH
by Julie Musbach - Jun 5, 2018
Brett Abelman's Switch, running June 7th - 23rd at the Logan Fringe Arts Space, will open select show evenings with a short but mighty performance series Beyond The Binary.  The Welders -- Washington's only playwrights' collective devoted exclusively to developing and producing new work -- are excited to host a variety of DC artists as an entry into Abelman's comedy about body-swapping, belly laughs, and uncanny sex. 

The Next World Premiere From THE WELDERS Opens DC Pride Weekend
by A.A. Cristi - May 8, 2018
The Welders -- Washington's only playwrights' collective devoted exclusively to developing and producing new work -- are launching their next production, Switch by Brett Abelman. It runs June 6 - 23 at the Fringe Logan Arts Center.
Mary Myers Frequently Asked Questions
How many Broadway shows has Mary Myers been in?
Mary Myers has appeared on Broadway in 1 shows.
How many West End shows has Mary Myers been in?
Mary Myers has not appeared in the West End