Latest News on Marty Feldman
Marty Feldman News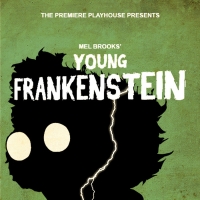 Review: YOUNG FRANKENSTEIN at Premiere Playhouse
by Sonja Niles - Oct 2, 2022
The Premiere Playhouse production of Mel Brook's YOUNG FRANKENSTEIN has a talented cast of actors that bring together a mostly delightful evening of theatre. The set design is well executed and shifts from the various locales of the story with ease. The colors and textures of the scenery were nicely painted and crafted to create the creepy castle atmosphere and laboratory.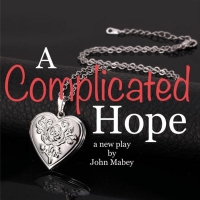 Kentwood Players Presents A COMPLICATED HOPE This Month
by Stephi Wild - Mar 9, 2022
Marie and daughter Rose Marie are left adrift after their husband/father, Michael, passes away, leaving behind boyfriend Arnie to discover a family of his own. Mirroring the erratic path of grief, A COMPLICATED HOPE flashes between the moments in time that changed them all. Their journeys explore the challenges of both finding a family of choice and letting yourself be found. In-person staged reading and talkback afterwards on Sunday, March 27 at 7pm. Pay-what-you-can.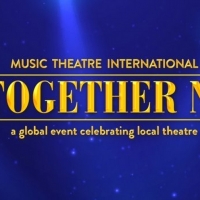 Tickets Are On Sale For MTI's ALL TOGETHER NOW! Gala Fundraiser at the Westchester Playhouse
by Stephi Wild - Oct 18, 2021
Created by Musical Theatre International as a fundraiser for theatres across the country, MTI's ALL TOGETHER NOW! is a musical revue featuring 15 songs from great Broadway shows including Rent, Beauty and the Beast, Once on this Island, Come From Away, Little Women, Newsies, Guys and Dolls, Godspell, Annie, Sister Act, Ragtime, Company and more.
BWW Feature: MTI'S ALL TOGETHER NOW! by Kentwood Players at The Westchester Playhouse
by Shari Barrett - Oct 12, 2021
Kentwood Players is proudly presenting MTI's ALL TOGETHER NOW! as a Gala Red Carpet Fundraising event, directed by Susan Goldman Weisbarth, produced by Gail Bernardi, with musical consultant Mike Walker and choreography by Victoria Miller. Performances take place on Friday, November 12 at 8pm, Saturday, November 13 at 8pm, and Sunday, November 14 at 2pm. Audience members are invited to dress up, walk the red carpet, and have your photo taken on our outdoor front patio while you sip champagne. There will be lots of goodies and a few surprises too!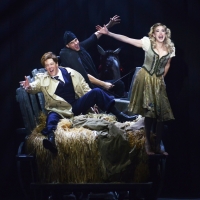 BWW Review: YOUNG FRANKENSTEIN at Ogunquit Playhouse
by Dan Marois - Oct 11, 2021
I loved every minute of the musical, Young Frankenstein, the season closer for what has been an incredible year for the Ogunquit Playhouse in Maine's treasured seaside town.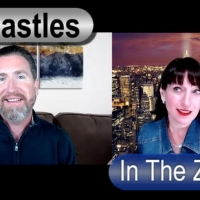 BWW Feature: Kentwood Players Presents CASTLES IN THE ZOOM by John Mabey
by Shari Barrett - Jul 26, 2021
Kentwood Players latest Virtual Theater Series production, CASTLES IN THE ZOOM by John Mabey, directed by Susan Goldman Weisbarth, premieres on Sunday, July 25 at 8pm and will stream through Sunday, August 22. Jami Bartlett as Jordan and Shawn 'Lefty' Plunkett as Avery are featured in this funny and touching account of two people who meet at a surprise birthday party on Zoom. The only problem is they are the only ones invited!
BWW Feature: Announcing the New 2021-22 BOARD OF DIRECTORS at Kentwood Players
by Shari Barrett - Jun 6, 2021
It's been quite a year and our new Board of Directors looks forward to an exciting 2021-22 Season with our continuing YouTube Channel programming including KP Live Interviews, Special Events and our Virtual Theater Series. And most importantly, the re-launch of our home theater, THE WESTCHESTER PLAYHOUSE, this Fall.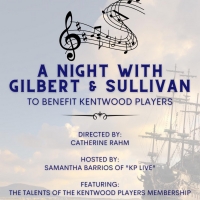 BWW Feature: A NIGHT WITH GILBERT & SULLIVAN to Benefit Kentwood Players
by Shari Barrett - May 24, 2021
During the past year's pandemic shutdown, Kentwood Players has been working on very necessary upgrades to their home, the Westchester Playhouse, so that when the time is right to reopen it will be totally up-to-date and compliant with all necessary safety protocols to ensure the enjoyment of live indoor theatre again! To assist in raising funds for the ongoing and much-needed major renovations, the public is invited to attend A NIGHT WITH GILBERT & SULLIVAN, a very special online benefit event of music and entertainment written by the Kings of Patter, presented on the Kentwood Players You Tube channel on Friday, May 28 at 7pm at youtube.com/kentwoodplayers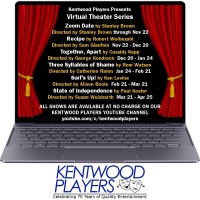 BWW Feature: VIRTUAL THEATER SERIES Continues by Kentwood Players
by Shari Barrett - Nov 10, 2020
The Kentwood Players Virtual Theater Series, offering new plays free of charge on its You Tube channel at https://youtube.com/c/kentwoodplayers, announces upcoming new plays presented November 2020 through April 2021.
BWW Feature: 2019-2020 MARCOM MASQUE AWARD WINNERS at Kentwood Players
by Shari Barrett - Aug 17, 2020
Kentwood Players presented their annual Marcom Masque Awards during this yeara??s ceremony held on Zoom on Saturday, August 15, 2020, honoring the shortened 2019-2020 season of five productions: Pippin, Blithe Spirit, Dial M for Murder, Little Women, and The Giver. It was a wonderful evening of entertainment, filled with the community theater spirit which has fueled Kentwood Players during its 70 years of presenting quality live theatre in Westchester. Here is the complete list of winners.