Latest News on Marcus Shelby
Stage Credits
Productions
[Off-Broadway, 2016] [Replacement]
Music[Replacement]
Marcus Shelby Awards and Nominations
Drama Desk Awards - 2017 - Outstanding Music in a Play
Marcus Shelby, Notes from the Field
Marcus Shelby News
OPERA America Awards Opera Grants For Women Stage Directors And Conductors
by A.A. Cristi - May 9, 2022
OPERA America has announced the second round recipients of the 2022 Opera Grants for Women Stage Directors and Conductors. The program incentivizes companies to hire women in these key artistic roles. These hires enrich the production and performance of new operas and works from the inherited repertoire; introduce audiences to the talent and insight of new artists; and inspire future generations of creative artists who identify as women.
Jazz Star Tiffany Austin Performs At San Jose's Hammer Theatre
by A.A. Cristi - Jan 28, 2022
Acclaimed powerhouse vocalist Tiffany Austin will perform live in downtown San Jose when San Jose Jazz, Hammer Theatre Center, and San José State University present the Tiffany Austin Trio, Friday, February 17 at the Hammer Theatre's intimate Hammer4 (also available to view from home via Livestream). 
Opera Parallele Announces 2021-22 Season
by Stephi Wild - Oct 1, 2021
Opera Parallèle's (OP) General and Artistic Director Nicole Paiement, today announced the 2021-22 season repertoire, casting and creative teams for the company's 12th anniversary.
Yerba Buena Gardens Festival In San Francisco Awards Commissions To 20 Bay Area Artists
by Chloe Rabinowitz - Dec 10, 2020
The Yerba Buena Gardens Festival celebrates its 20th Anniversary by inaugurating the Endurance, Hope, and Community Commissioning program. The $2,000 'mini-commission' to 20 Bay Area artists allows for the creation, continuation, or completion of specific performing arts projects.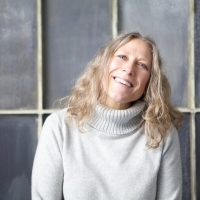 Lisa Steindler, Z Space Executive Artistic Director, Announces Plans To Depart In April 2021
by A.A. Cristi - Dec 8, 2020
Lisa Steindler, the Executive Artistic Director of Z Space, one of the nation's leading laboratories for the development of new work and the organization she has led since 2007, has announced that she will step down from her role in April 2021.  
Lorraine Hansberry Theatre Announces Appointment Of Margo Hall As New Artistic Director
by A.A. Cristi - Sep 10, 2020
San Francisco's premier Black theatre company Lorraine Hansberry Theatre has announced the appointment of Bay Area theatre titan Margo Hall as its new Artistic Director.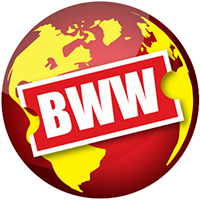 Corona Radio Theater Continues With Word for Word's Zoom Reading of THE ISLANDERS
by A.A. Cristi - May 11, 2020
NPR Affiliate KALW-FM 91.7 FM continues Corona Radio Theater on its Open Air Program with Theater Company Word for Word's Reading - on Zoom - of  a?oeThe Islandersa??  a story of unexpected friendship, danger, and reconciliation, by Andrew Sean Greer, the San Francisco Pulitzer Prize winning writer.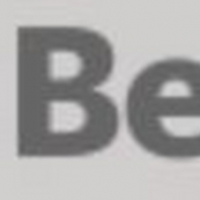 Berkeley Rep Surpasses Fundraising Goal
by Chloe Rabinowitz - Apr 20, 2020
This past Saturday evening, April 18, Bay Area arts supporters gathered for a live stream event to celebrate Berkeley Repertory Theatre and to honor actor, writer, and teacher Anna Deavere Smith for her many creative achievements and her tremendous influence on the American theatre.
The JCCSF Announces New Arts & Ideas Events For 2020
by A.A. Cristi - Jan 7, 2020
The JCCSF welcomes the new year and the next decade with a collection of Arts & Ideas events for 2020, including the Bay area premier of a?oeLove Heals All Woundsa?? with Jon Boogz and Lil Buck, a special Mother's Day program with Alice Waters and Fanny Singer, and the return of Giants of Jazz on Film series with Mark Cantor.
62nd Annual Monterey Jazz Festival Wraps Up Weekend Of Wide-Ranging And Groundbreaking Performances
by A.A. Cristi - Oct 10, 2019
The 62nd annual Monterey Jazz Festival wrapped up Sunday, September 29, with fans from across California and the country descending on the Monterey County Fairgrounds for a weekend which featured nearly 130 performances and events. The Festival was filled with many performances that stretched across a wide range of the jazz world and beyond, while maintaining a holistic approach and commitment to showcasing jazz legends and household name musicians alongside newer and emerging artists.
Marcus Shelby Videos
BWW TV: Anna Deavere Smith Explains What NOTES FROM THE FIELD Is All About
by TV - Press Previews - Oct 22, 2016
Second Stage Theatre's New York Premiere production of NOTES FROM THE FIELD: DOING TIME IN EDUCATION, the latest work created, written and performed by groundbreaking theatre artist Anna Deavere Smith with music composed and performed by Marcus Shelby and directed by Leonard Foglia, will open on November 2, 2016 at the Tony Kiser Theatre (305 West 43rd Street). Previews will begin on October 15.
Marcus Shelby Frequently Asked Questions
What awards has Marcus Shelby been nominated for?
Outstanding Music in a Play (Drama Desk Awards) for Notes from the Field .