Latest News on Mack Brown:
Latest News on Mack Brown
Mack Brown News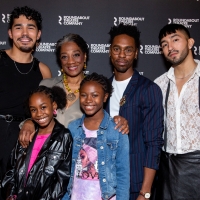 Photos: Roundabout Underground Celebrates Opening Night of THE BANDAGED PLACE
by Jennifer Broski - Nov 16, 2022
Roundabout Theatre Company just celebrated the 15th anniversary of Roundabout Underground with the world premiere of the bandaged place by Harrison David Rivers, directed by David Mendizábal. BroadwayWorld was there for opening night and you can check out photos from the festivities.
Photos: Stars Arrive on the 1776 Red Caret on Opening Night
by Bruce Glikas - Oct 7, 2022
There was a revolution on Broadway last night! Roundabout Theatre Company and the American Repertory Theater's new Broadway production of 1776, directed by Jeffrey L. Page and Diane Paulus, opened officially at Roundabout's American Airlines Theatre. BroadwayWorld was there for the big night and you can check out photos from the red carpet arrivals!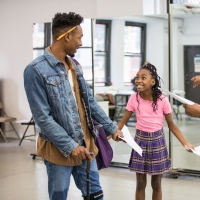 Photos: Go Inside Rehearsals for THE BANDAGED PLACE World Premiere at Roundabout Theatre Company
by Chloe Rabinowitz - Oct 4, 2022
the bandaged place begins preview performances on Friday, October 20, 2022, and opens officially on Tuesday, November 15, 2022, at the Black Box Theatre in the Harold and Miriam Steinberg Center for Theatre. Check out rehearsal photos here!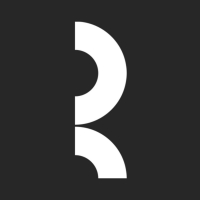 Roundabout Announces 2022-23 Directing Fellow and Directors Group
by Chloe Rabinowitz - Jul 21, 2022
Roundabout Theatre Company has announced the newest addition to the artistic team: Directing Fellow Mack Brown. Brown is the fifth Roundabout Directing Fellow. This season they will assist on multiple Roundabout productions, and work with the theatre's artistic team as a script reader and on developing two projects of their choosing.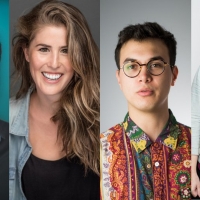 Roundabout Announces Third Cohort in Roundabout Directors Group
by Chloe Rabinowitz - Jul 21, 2021
Roundabout Theatre Company announced the third annual Leon Levy Roundabout Directors Group. This group adds to Roundabout's myriad artistic and career mentorship programs, including the Roundabout Directing Fellowship, the Theatrical Workforce Development Program and Space Jam, a support initiative for playwrights.
Booger McFarland Returns to ABC Saturdays This Fall as ESPN Unveils 2020-21 College Football Studio Lineup
by Sarah Jae Leiber - Sep 2, 2020
Booger McFarland will return to ESPN's college football coverage this fall, joining host Kevin Negandhi and analyst Mark Sanchez on ABC as part of the studio lineup for the 2020-21 season.
Harold Reid, Bass Vocalist In The Statler Brothers and Country Music Hall Of Fame Member, Dies At Age 80
by Stephi Wild - Apr 25, 2020
Harold Reid, Country Music Hall of Fame member, nine-time CMA Awards winner and bass vocalist in the legendary Country Music group the Statler Brothers, passed away Friday, April 24. He was 80.  
Mack, Jack & Matthew McConaughey Announce Jack Ingram & Friends Concert
by Kaitlin Milligan - Apr 1, 2019
 Mack, Jack & McConaughey (MJ&M), the joint fundraising effort of Academy Award-winning actor Matthew McConaughey, ACM Award-winning recording artist Jack Ingram, and ESPN analyst and Texas coaching legend Mack Brown, announced today that Jack Ingram, Wade Bowen, Butch Walker, Holly Williams, and more artists will perform at the Jack Ingram & Friends concert presented by H-E-B on Friday, April 26, 2018, at Austin City Limits (ACL) Live at The Moody Theater. Tickets will go on sale to the public Friday, April 5, at 10 a.m CST.  

The National Academy of Television Arts and Sciences Announce Sports Emmy Lifetime Achievement Recipient
by Macon Prickett - Mar 15, 2018
The National Academy of Television Arts and Sciences (NATAS) today proudly announced that Barry Frank, one of the most well-known and influential sports program content creators, television rights negotiators and the talent representative of some of the greatest television sports broadcasters, will be honored with the Lifetime Achievement Award for Sports this year at the 39th Sports Emmy® Awards.

Maria Taylor, Chris Fowler & More Among ESPN Commentators for 2017 College Football
by Caryn Robbins - Aug 2, 2017
College football fans will be entertained and informed by ESPN's roster of more than 70 well-versed commentators, ranging from veterans to newcomers, as they watch the sport's most compelling games across the company's various networks this season.
Mack Brown Frequently Asked Questions
How many Broadway shows has Mack Brown been in?
Mack Brown has appeared on Broadway in 1 shows.
How many West End shows has Mack Brown been in?
Mack Brown has not appeared in the West End