Latest News on Lucie Pohl
Lucie Pohl News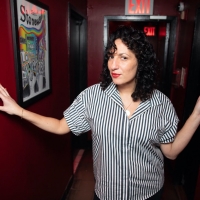 FRIGID New York to Present FUNNY IMMIGRANTS FESTIVAL Featuring Immigrant Comedians From All Over the World
by Chloe Rabinowitz - Dec 20, 2022
FRIGID New York will present the Funny Immigrants Festival, a stand-up comedy festival that features immigrant comedians from all over the world, January 7-14 at The Kraine Theater and UNDER St. Marks.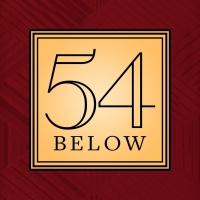 54 SINGS LADY GAGA And More Taking The Stage Next Week At 54 Below
by A.A. Cristi - Dec 2, 2022
Next week, 54 BELOW, Broadway's Supper Club & Private Event Destination, presents some of the brightest stars from Broadway, cabaret, jazz, and beyond.
54 Below to Present THE CHRISTMAS CAROLS This Holiday Season
by Chloe Rabinowitz - Nov 21, 2022
54 BELOW, Broadway's Supper Club, will present THE CHRISTMAS CAROLS from Emmy nominee Kat Radley and the Off-Broadway writing team of Bryan Blaskie and Manny Hagopian.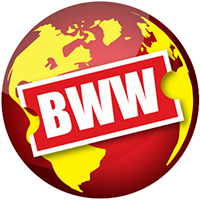 FRIGID Fridays Announces October 23rd Lineup
by Stephi Wild - Oct 21, 2020
FRIGID Fridays returns with a spooky storytelling event from Clay McLeod Chapman, in advance of the return of The Pumpkin Pie Show on Halloween Night!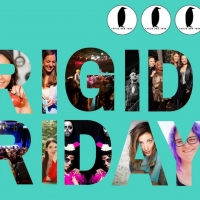 FRIGID New York Presents FRIGID FRIDAYS
by A.A. Cristi - Sep 24, 2020
A showcase of FRIGID's socially-distant. FRIGID Fridays may include music, storytelling, sketch, clowning, cooking, and more. The lineup changes every show, so tune in - you may just find your new favorite performer. 
Tickets Now Available For Shedinburgh Fringe Festival; Schedule Update Announced
by Stephi Wild - Aug 7, 2020
SHEDINBURGH Fringe Festival featuring some of the best Fringe names and newcomers in theatre and comedy broadcast live from sheds across the country is now onsale at www.shedinburgh.com.
Transplants Announced Outdoors Comedy Show and Zoom August 8
by A.A. Cristi - Aug 4, 2020
Transplants presents its live backyard comedy show and Zoom presentation by comedians who are not New Yorkers telling jokes and stories about NYC and their hometowns.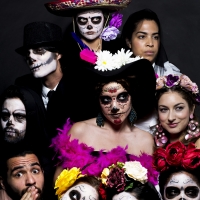 Frigid New York Presents FRINGEBYOV
by A.A. Cristi - Sep 27, 2019
The Kraine and UNDER St. Marks represent almost half of this year's Fringe BYOV offerings.

Playable Characters Podcast To Release 100th Episode
by Stephi Wild - Feb 5, 2019
Comedians Brian McGuinness (Inside Amy Schumer) and Calvin Cato (named one of Time Out New York's "LGBT Comedians of Color You Should Know") are preparing to release the 100th episode of their long-running video game podcast Playable Characters on Monday, February 25th, 2019. The show finds its two hosts engaging in completely ad-libbed interviews with retro and often obscure video game characters. Past "guests" have included everyone from King Bowser to Diddy Kong to Arthur from Ghosts n' Goblins. Playable Characters' archive of 96 episodes are all currently available on iTunes.

Frigid New York Presents THE FUNNYMMIGRANTS FESTIVAL
by A.A. Cristi - Jan 2, 2019
FRIGID New York is proud to present FunnYmmigrants: A Comedy Festival! Running this weekend and next, January 3rd through 13th, catch New York City's funniest immigrants at Under St. Marks. There will be no drink minimum, and lots of laughs.
Lucie Pohl Frequently Asked Questions
How many shows has Lucie Pohl written?
Lucie Pohl has written 1 shows including Hi, Hitler (Playwright).