Latest News on Lou Rawls
Stage Credits
  [Broadway]
Original Broadway Production, 1995
Guest Star [Replacement]
  [Broadway]
Broadway Concert, 1977
Performer
Stage
Performances
  [Broadway]
Original Broadway Production, 1995
Guest Star [Replacement]
  [Broadway]
Broadway Concert, 1977
Performer
Lou Rawls News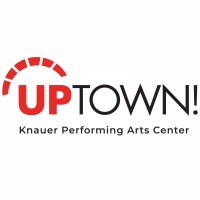 Uptown! Knauer Performing Arts Center Announces Fall and Holiday Jazz Series Featuring Musicians, Vocalists, Dancers & More
by Chloe Rabinowitz - Aug 25, 2022
Uptown! Knauer Performing Arts Center is offering a stellar series of jazz performances with more than two dozen musicians, vocalists, and dancers appearing in West Chester this September through December, hosted by local jazz and blues artist, Sara Michaels.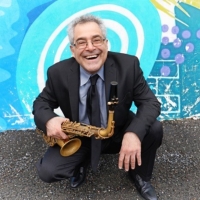 Hoff-Barthelson Music School Celebrates Great American Music At The Dine The 'Dale Tent
by A.A. Cristi - Aug 18, 2022
The music of Bernstein, Ellington, Foster, Sousa and more will be performed by members of Hoff-Barthelson Music School's faculty and adult jazz students during the School's Celebration of Great American Music – two free outdoor concerts at the Dine the 'Dale Tent in downtown Scarsdale.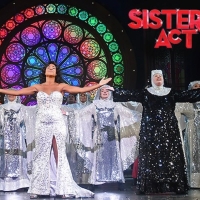 Review: Pittsburgh CLO's SISTER ACT Brings Disco Delight at Benedum Center
by Greg Kerestan - Aug 14, 2022
What a way to end the season- a toe-tapping, hilarious disco throwback.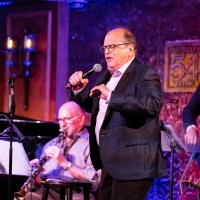 Review: JOHN MINNOCK at 54 Below by Guest Reviewer Andrew Poretz
by Stephen Mosher - Aug 11, 2022
Jazz devotee Andrew Poretz checks out John Minnock's latest concert as a guest reviewer for Broadway World Cabaret.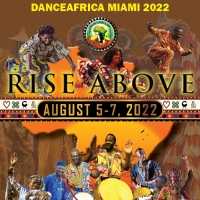 DanceAfrica Miami to Present RISE ABOVE in August
by Chloe Rabinowitz - Jul 22, 2022
Delou Africa continues to enrich and empower the community through their annual DanceAfrica Miami showcase, which kicks off on August 5 through August 7 at the Lou Rawls Center for the Performing Arts at Florida Memorial University in Miami Gardens.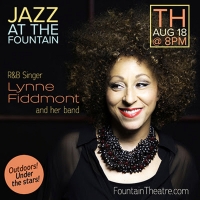 Lynne Fiddmont to Headline JAZZ AT THE FOUNTAIN on Fountain's Outdoor Stage in August
by Chloe Rabinowitz - Jul 19, 2022
Jazz at the Fountain will continue on the outdoor stage at the Fountain Theatre with R&B singer/songwriter Lynne Fiddmont and her band on Thursday, Aug. 18 at 8 p.m. Ms. Fiddmont tours the world as a vocalist, and has worked with artists such as Stevie Wonder, Phil Collins, Lou Rawls, Barbara Streisand and Natalie Cole.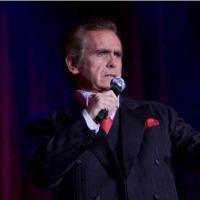 BWW Feature: Celebration of Life for BILL ACOSTA to be held at Italian American Club on March 26
by Debbie Hall - Mar 20, 2022
Bill Acosta was known as the Man of 1,001 voices, headlining on the stages on the Las Vegas Strip, including the Luxor and Flamingo, and thousands of performances in many other venues. Bill passed away on Jan. 26, and a celebration of his life will be held at the Italian American Club on March 26.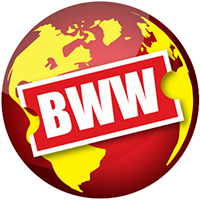 Sacred Heart University Community Theatre Presents Book Talk and Performance By The Kenny Werner Trio
by Stephi Wild - Feb 25, 2022
Kenny Werner has been a world-class pianist and composer for more than 40 years. His prolific output of compositions, recordings and publications continues to impact audiences around the globe.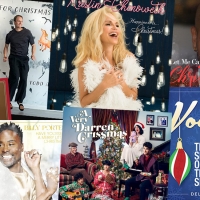 The 10 Best New Broadway Holiday Albums of 2021!
by Team BWW - Dec 4, 2021
Find out the best new Broadway holiday albums for 2021! Tis the season for holiday tunes! From festive favorites to brand-new bops, Broadway isn't disappointing this year, with a huge variety of new holiday albums from your favorite artists to put under the tree.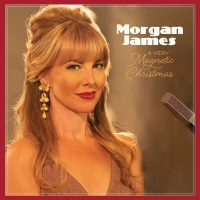 Morgan James Releases 'A Very Magnetic Christmas'
by Michael Major - Nov 5, 2021
The resulting ten tracks combine James' soulful take on classics like 'O Holy Night,' and 'White Christmas,' re-imagined favorites, and three originals, co-written by James and her husband/collaborator/arranger Doug Wamble. James recorded the full album in front of a live studio audience.
Lou Rawls Videos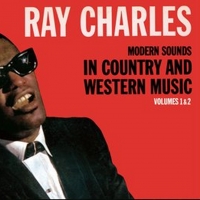 Concord Records Release Deluxe Edition of Ray Charles's 'Modern Sounds in Country and Western Music'
by Abigail Charpentier - Sep 6, 2019
Ray Charles's Modern Sounds in Country and Western Music, Volumes 1 & 2 are major landmarks in American culture. Released during the heart of the Civil Rights Movement, the album broke racial barriers and proved that signature performances work in all genres, taking country standards and transforming them into soul and R&B classics.
Lou Rawls Frequently Asked Questions
How many Broadway shows has Lou Rawls been in?
Lou Rawls has appeared on Broadway in 2 shows.
How many West End shows has Lou Rawls been in?
Lou Rawls has not appeared in the West End