Latest News on Loretta Young
Loretta Young News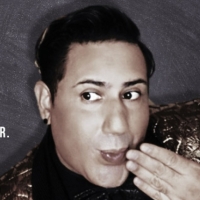 Hollywood Comes To Palm Springs For UNSUNG MIDLER
by A.A. Cristi - Jan 26, 2023
Popular (and most times infamous) podcaster, journalist, on-air personality, and former Palm Springs Pride Media Grand Marshal Alexander Rodriguez returns to the stage after a five-year absence (thanks to procrastination and COVID) for an irreverent night of storytelling and song with Unsung Midler, celebrating the great, lesser-known hits of the Divine Miss M from The Rose, For the Boys, and Beaches to her numerous albums and covers.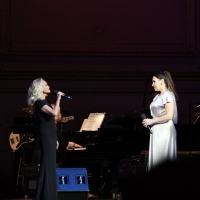 BWW Review: Carnegie Hall Gets VOSK'd as Jessica Vosk Takes the Stage
by Stephen Mosher - Nov 9, 2021
It was the event of the year and people missed it at their peril. The ones who didn't miss it will be talking about it for the rest of their lives.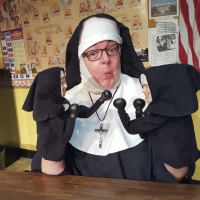 Lyric Opera Performer Rose Guccione Joins The Cast Of LATE NITE CATECHISM in Chicago
by Stephi Wild - Oct 19, 2021
Call it Loretta Young meets Carol Burnett, with a little Whoopi Goldberg thrown in, LATE NITE CATEHCISM is part catechism class, part stand-up comedy routine. Written by Vicki Quade & Maripat Donovan, it's an interactive comedy, one of the longest running shows in Chicago and U.S. theater history.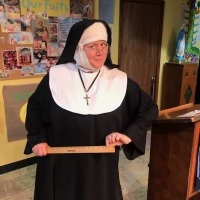 Second City Actress Jenna Steege Joins The Cast Of LATE NITE CATECHISM In Chicago
by A.A. Cristi - Aug 9, 2021
Late Nite Catechism reopens September 10 at the Greenhouse Theater Center. Second City Actress, Jenna Steege, takes over as "Sister"   There's a new Sister in town and she says, "Let's get back in the habit!"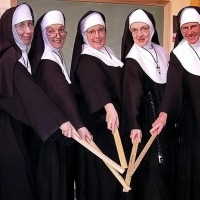 Nuns4Fun Reopens For Fall 2021 Season With Hit Comedy, Late Nite Catechism
by A.A. Cristi - May 27, 2021
Nuns4Fun Entertainment has announced its Fall 2021 schedule, starting with reopening its hit comedy, LATE NITE CATECHISM, in September 2021 at the Greenhouse Theater Center, 2257 N. Lincoln Ave., Chicago.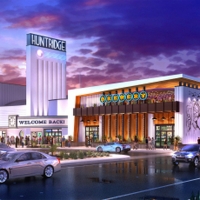 Dapper Companies Purchases Huntridge Theater in Downtown Las Vegas
by Chloe Rabinowitz - Apr 1, 2021
Dapper Companies, headed by homegrown real estate developer J Dapper, announced today the company has closed on the purchase of the Huntridge Theater in Downtown Las Vegas. The company will spend the next three years renovating the theater and the retail buildings on the western side of the property.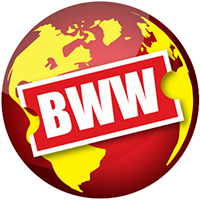 Documentary On Iconic Hollywood 'Rosary Priest' Debuts Theatrically October 9
by A.A. Cristi - Sep 29, 2020
In 1945, an immigrant Irish Catholic priest newly arrived in Los Angeles called Bing Crosby, and asked him to help create a radio program to talk about prayer. Bing, along with many other big named stars, said yes, igniting a family and faith-based production company that still exists today.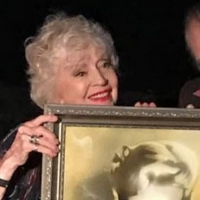 Kathleen Hughes Receives Lifetime Achievement Award
by Stephi Wild - Jun 27, 2020
Festival Founder Clinton H. Wallace of The Cote D' Azur 2020 Web Fest is thrilled to honor Silver Screen Legend Kathleen Hughes with A Lifetime Achievement Award.  The Web Fest is hosted by BJ Korros, best known for That Hollywood Moment.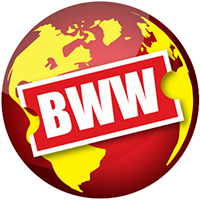 Applications Now Being Accepted For Corrieri Literary Prize At Two NYC Drama Schools
by Stephi Wild - Oct 4, 2019
Applications are being accepted from October 1, 2019 until February 29, 2020 for the Corrieri Literary Prize, a scholarship fund to be awarded to actors, playwrights and screenwriters at two institutions: Manhattan's Barrow Group Theater Company and School and Brooklyn's Terry Knickerbocker Studio. The grants, valued at $1,500 each, will help fund writing classes to be selected at the student's discretion at both schools.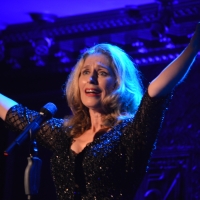 BWW Review: ANN KITTREDGE Triumphs at Feinstein's / 54 Below
by Brady Schwind - Sep 25, 2019
Even before she takes the stage, Ann Kittredge is a knock-out. Emerging from the back of the theatre in a red satin robe, hands playfull sparring in black boxing gloves, Ms. Kittredge seems poised for victory. And by the end of her superbly crafted musical revue, Fancy Meeting You Here, An Evening of Ahrens & Flaherty, you'd be hard pressed to find a challenger to disagree. For in this, Ms. Kittredge's follow up to her 2018 Mac Award winning cabaret debut, she emerges as story-songstress supreme: a title that may be undefeated for some time to come.