Latest News on Lew Tabackin
Stage Credits
Productions
[Off-Broadway, 1969]
Reeds
Lew Tabackin News
Jack Kleinsinger's Highlights In Jazz to Stage THE RETURN OF THE JAM SESSION
by Marissa Tomeo - Apr 11, 2022
You won't want to miss the Jack Skleinsinger's dynamic final Highlights in Jazz concert for 2022, when today's top jazz players take to the BMCC Tribeca Performing Arts Center stage to celebrate the Return of the Jam Session. The 49th season final is is set for May 12. It features Peter and Will Anderson on saxophones, flutes and clarinets; trombonist Wycliffe Gordon, pianist Ted Rosenthal, drummer Victor Lewis, trumpeter Brian Lynch and guitarist James Chirillo, playing together for the very first time.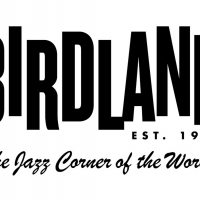 See What's Coming Up at Birdland Jazz Club And Birdland Theater in January 2022
by A.A. Cristi - Dec 17, 2021
Birdland Jazz Club and Birdland Theater kicks off 2022 with a full slate of nightly performances. 
The 10th Annual TD James Moody Festival Announced at NJPAC
by A.A. Cristi - Oct 22, 2021
The New Jersey Performing Arts Center celebrates the 10th annual TD James Moody Jazz Festival showcasing an all-star lineup of the country's best musicians, held Nov 5-21, including the award-winning Maria Schneider Orchestra, the New Jersey premiere of Christian McBride's The Movement Revisited, the Tony Award-winning Lillias White (currently on Broadway in Chicago), a special tribute concert to George Wein.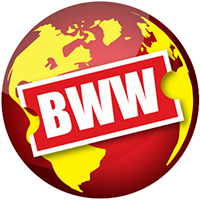 Rob Kevlin Brings SILVER SCREEN SERENADE Feinstein's/54 Below
by A.A. Cristi - Aug 3, 2021
FEINSTEIN'S/54 BELOW, Broadway's Supper Club, presents Rob Kevlin in "Silver Screen Serenade" on Friday, September 24th, at 9:45pm.
The New Jersey Performing Arts Center Announces In-Person, Live Jazz Performances Beginning in September
by Chloe Rabinowitz - Jul 12, 2021
NJPAC is welcoming live, in-person jazz back to its stage throughout 2021 beginning with Grammy Award-winning vocalist Gregory Porter (Sep 24). The TD Jazz Series continues in the Fall with 'Salsa Meets Jazz' (Sep 25), saxophonist Boney James (Oct 14), and vocal powerhouse duo Tierney Sutton and Ann Hampton Calloway (Oct 15).
Birdland Jazz Club Has Adjusted Their Schedule For March
by Chloe Rabinowitz - Mar 13, 2020
Birdland Jazz Club has adjusted its schedule for March. See below for the changes: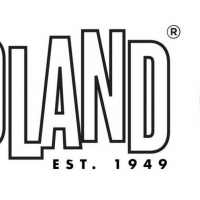 Live At Birdland Jazz Club & Birdland Theater Announce Lineup for March 16 - 29
by A.A. Cristi - Mar 6, 2020
Birdland Jazz Club and Birdland Theater have announced their lineup of artists for March 16 through March 29: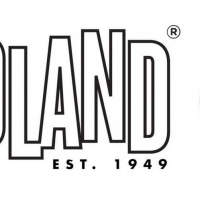 Live At Birdland Jazz Club & Birdland Theater Announces March 9 - March 22 Lineup
by A.A. Cristi - Feb 28, 2020
Birdland Jazz Club and Birdland Theater have announced listing for March 9 through March 22: 
Jazz Promo Services Begins 20th Year of Serving the Jazz Community
by Abigail Charpentier - Jan 11, 2020
Ever since it was formed in 2001, Jazz Promo Services has been an important force in publicizing the music, events and news of the jazz world. Among the pioneers and innovators in utilizing E-mails for publicity (he can contact virtually anyone in the jazz and music industry), Jim Eigo works with hundreds of clients each year as a publicist, producer and enthusiastic spokesman, creating short, medium and long-range career development strategies. He is unparalleled in informing the jazz world about recording releases, concerts, clubs and all types of relevant information.
Los Angeles Chamber Orchestra Presents West Coast Premiere of DARK WITH EXCESSIVE BRIGHT By Composer Missy Mazzoli
by Chloe Rabinowitz - Oct 28, 2019
Los Angeles Chamber Orchestra (LACO) and new Music Director Jaime Martín presents the West Coast premiere of Dark with Excessive Bright for Double Bass and Strings by LACO Artist-in-Residence Missy Mazzoli, performed by LACO Principal Bass David Grossman, on Saturday, November 16, 8 pm, at the Alex Theatre, and Sunday, November 17, 2019, 7 pm, at Royce Hall. Martín also conducts Ravel's Le tombeau de Couperin, Stravinsky's Pulcinella Suite and Prokofiev's Symphony No. 1, a?oeClassical.a??