Date of Birth: June 29, 1908
Date of Death: May 18, 1975 (66)
Birth Place: Cambridge, MA, USA
Latest News on Leroy Anderson
Stage Credits
Productions
[Broadway, 1958]
Orchestrator
Writing
Composer
Composer
Leroy Anderson News
Palm Beach Symphony to Broadcast Fourth of July Concert
by Stephi Wild - Jun 8, 2022
 For the first time, the Palm Beach Symphony and Sinclair Broadcast Group will bring the thrilling excitement of Independence Day to viewers with "The Sounds of Freedom" that will be broadcast on CBS12 News and CW34.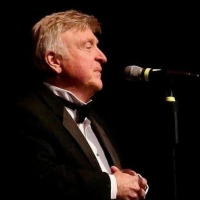 60 Piece Orchestra Celebrates Italian American Music and Tribute To Veterans This Month
by Stephi Wild - May 5, 2022
Concerto di Primavera features Italian-American music with Ervin Dede, violin soloist, Soprano Holly Flack, and Tenor Arthur Lai and guest performers Al Lambert and Tatiana Santos Mroczek accompanied by the Richmond County Orchestra's 60-piece orchestra directed by Maestro Alan Aurelia. Both Flack and Lai have performed together at Lincoln Center.
Health Challenges Lead To Change In West Valley Symphony's March 6 Performance With Phoenician Tenors
by A.A. Cristi - Feb 23, 2022
Due to health challenges affecting the Phoenician Tenors, the West Valley Symphony has revised the program for the March 6 performance at The Vista Center for the Arts.
Kansas City Ballet Announces 2022 - 2023 Season
by Chloe Rabinowitz - Feb 4, 2022
Kansas City Ballet Artistic Director Devon Carney today announced the company's 2022-2023 season, which opens with the return of a beloved romantic classic, Giselle, continues with the world's most adored fairy tale, Cinderella, and concludes with Bliss Point.
West Valley Symphony Announces January and February Concerts
by Chloe Rabinowitz - Jan 6, 2022
Now in its 53rd season, under the baton of Music Director and Conductor Maestro Cal Stewart Kellogg the Symphony will perform works by English composers Sir William Turner Walton and Sir Edgar Elgar in a Salute to England, featuring violist Nancy Buck at 2 p.m., on Sunday, Jan. 16.  
Sarasota Orchestra Announces January 2022 Concerts
by A.A. Cristi - Dec 15, 2021
Sarasota Orchestra's January programs include a Masterworks concert featuring towering giant of the classical piano world, Garrick Ohlsson, and a Pops concert tribute to one of the legendary giants of 20th century rock, The Beatles.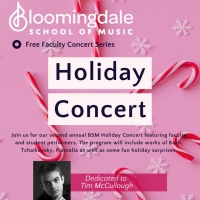 Bloomingdale School Of Music Announces Free Annual Holiday Concert
by Chloe Rabinowitz - Dec 9, 2021
Bloomingdale School of Music will present their free annual holiday concert on Friday, December 17, 2021 at 7pm at the David Greer Recital Hall at 323 W. 108th Street, as part of its Faculty Concert Series.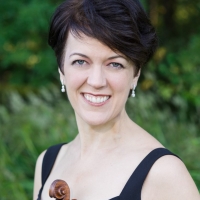 West Valley Symphony Salutes England, Friends And Colleagues In January, February Concerts
by A.A. Cristi - Nov 30, 2021
The West Valley Symphony will be celebrating friends, colleagues and England during performances in January and February.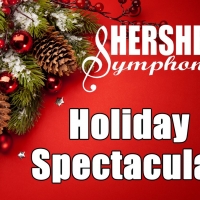 Kick Off The Season With The Annual Hershey Symphony Holiday Spectacular Next Month
by Stephi Wild - Nov 19, 2021
Under the direction of Maestro Gregory Woodbridge, the orchestra will perform exciting new arrangements of beloved holiday classics and old favorites guaranteed to put you in the spirit of the season.
Laquita Mitchell To Sing With Princeton Symphony Orchestra At Holiday POPS! Concert
by A.A. Cristi - Nov 17, 2021
Acclaimed soprano and Westminster Choir College alum Laquita Mitchell performs with the Princeton Symphony Orchestra at its Holiday POPS! concert on Tuesday, December 14 at 7:30pm at Matthews Theatre, McCarter Theatre Center.
Leroy Anderson Videos

BWW Previews: Tony Award Winning Broadway Legend Donna Mckechnie Appears In New Hope, Pa. - This Saturday, August 12 At The Rrazz Room
by DT Gramkee - Aug 9, 2017
TONY AWARD WINNING BROADWAY LEGEND DONNA MCKECHNIE APPEARS in NEW HOPE, PA. - THIS SATURDAY, AUGUST 12 at The RRAZZ ROOM
Leroy Anderson Frequently Asked Questions
How many shows has Leroy Anderson written?
Leroy Anderson has written 2 shows including Goldilocks (Composer), Stardust (Composer).