Latest News on Lee Thompson
Lee Thompson News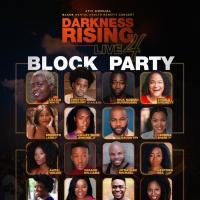 Lillias White, Nick Rashad Burroughs and More to Perform at Darkness RISING's Black Mental Health Benefit Block Party
by Chloe Rabinowitz - Jul 15, 2021
Join the Black Broadway community as they perform inspirational songs at the Darkness RISING: Live 4 Block Party! The 4th annual concert benefits Darkness RISING Nonprofit, a 501(c)3 organization which provides direct mental health resources to the Black community.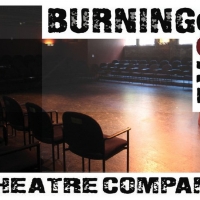 Burning Coal Theatre Company to Present Two Plays by Dael Orlandersmith
by Chloe Rabinowitz - Dec 16, 2020
Burning Coal Theatre Company will present Two Plays by Dael Orlandersmith, Forever and Until the Flood. Both focuses on themes of loss, family, and economic and societal impediments faced by the African American communities in the latter half of the 20th century and into the 21st century.
JustOut Theatre Launches JustOut Stays In, A Series Of Northern Radio Plays
by Stephi Wild - Jul 24, 2020
Manchester-based theatre company JustOut Theatre have launched JustOut Stays In, a weekly radio play series producing the work of Northern-based creatives.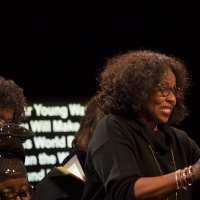 Billie Holiday Theatre to Present Virtual Edition of 50IN50: LETTERS TO OUR SONS
by Chloe Rabinowitz - Apr 3, 2020
The AUDELCO and Obie-Award-winning Billie Holiday Theatre will present a special virtual edition of its popular 50in50 monologue showcase series with the highly anticipated 50in50:Letters to Our Sons as part of its new #StayAtHome Reading Series, an innovative online play reading series.
Film Movement Acquires a Treasure Trove of Digitally Restored British Classics for Release on Loaded Blu-Ray
by Abigail Charpentier - Nov 22, 2019
Since its launch in 2015, the Film Movement Classics label has been dedicated to seeking out distinctive films of the past from around the globe, and offering these digitally restored classics to cineastes everywhere. Following the recent theatrical releases of FRITZ LANG'S INDIAN EPIC and Bill Forsyth's coming-of-age classic GREGORY'S GIRL and the home entertainment releases of French farce THE MAD ADVENTURES OF RABBI JACOB and King Hu's pioneering wuxia film, THE FATE OF LEE KHAN, Film Movement has acquired a baker's dozen of British classics from the '40s-'60s for Blu-ray and digital release on the Film Movement Classics label beginning this December.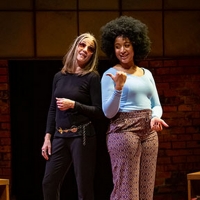 BWW Review: Regional Premiere of GLORIA: A LIFE at History Theatre
by Karen Bovard - Oct 1, 2019
Gloria Steinem turns 85 this year, and she's still working as a feminist activist. As embodied in this regional premiere by the great Charity Jones, she's as humble as she is savvy. This production dives into her long life, consistently dedicated to issues of women's rights, but full of personal evolution and discovery. Dozens of supporting roles are taken up by a strong ensemble of six additional women, dedicated to explicating Steinem's life in both the personal and public arenas. The play unrolls in brisk, forthright, direct address to the audience.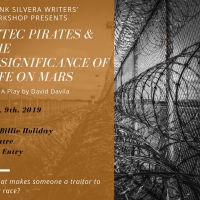 David Davila's AZTEC PIRATES Begins Frank Silvera Reading Series
by Stephi Wild - Sep 6, 2019
The Frank Silvera Writers Workshop kicks off its forty-seventh annual reading series this Monday September 9th at 7pm with David Davila's immigration drama, Aztec Pirates And The Insignificance Of Life On Mars. The reading, directed by Nilsa Reyna, features Ollie Corchado, Cory Alexander, Lillian Andrea De Leon, Julia Botero, Selina Michelle Fonseca, Gerard Lucero, Alexandra Castro, and Jatnna Marte.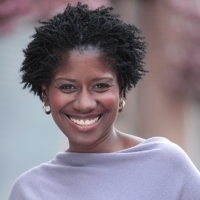 Alicia Foxworth's GHOST WRITER To Close 2019 Season Of Frank Silvera Writer's Workshop
by Julie Musbach - Jun 12, 2019
Alicia Foxworth's period drama Ghost Writer will bring the curtain down on the 2018 -19 season of the Frank Silvera Writer's Workshop monthly play reading series in partnership with The Billie Holiday Theatre.
BWW Review: Lyric Arts' Outstanding A RAISIN IN THE SUN Honors Deferred American Dreams
by Peggy Sue Dunigan - Jun 3, 2019
Poet Langston Hughes questions in 1951 through his poem "Harlem;" What happens to a dream deferred? Does it dry up like a raisin in the sun?" The legendary poem inspired Lorraine Hansbury to write the award winning drama A Raisin in the Sun eight years later. In 1959, Hansberry became the first African American women to have her play produced at New York's Barrymore Broadway theater in an era when women in general, regardless of ethnicity, were published. Opening in '59 with a primarily African American cast, the play heralded a dramatic change for theater audience in years to come. At Anoka's Main Stage Theater, Lyric Arts presents an outstanding revised thirteenth anniversary production of the play directed by Austene Van, which features a stellar cast, two tiered set designed by Peter Lerohl and lighting designed by Matt McNabb.

The Frank Silvera Writers' Workshop Presents CHICKEN AND BISCUITS Starring Ryan Vona, Danny Johnson and More
by Sarah Hookey - May 8, 2019
The Frank Silvera Writers' Workshop will present Douglas Lyons's new family comedy Chicken & Biscuits Monday May 13th at 7pm; at The Billie Holiday Theatre. Chicken & Biscuits, written in residence at The Directors Company, has previously been selected and performed in the Front Porch Reading Series and Queen Theatre's 2019 New American Voices Reading Series.
Lee Thompson Videos
STAGE TUBE: Sneak Peek - Season 2 Finale of TNT's RIZZOLI & ISLES
by Caryn Robbins - Dec 20, 2011
The Season 2 finale of TNT's RIZZOLI & ISLES airs next Monday, December 26th at 10/9c. On the episode, entitled 'Burning Down the House', a warehouse fire kills a firefighter,and Jane and Maura must investigate whether it was arson or an accident.