Latest News on Lee Konitz
Lee Konitz News
Kolstein Center Announces June and July Performances at Essex House
by Chloe Rabinowitz - Jun 13, 2022
In response to Covid to provide some money to NYC's many out-of-work or underemployed string musicians, Manny Alvarez launched a "Kolstein Performance Showcase" in collaboration with the Essex House on Central Park South/7th.  There is an ongoing schedule every Friday evening from 7-8 PM.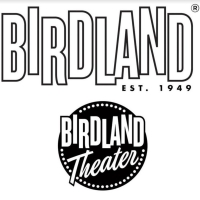 BIRDLAND Announces Programming Through May 15th
by Marissa Tomeo - Apr 30, 2022
Below, you'll find details on all jazz programming at Birdland Jazz Club and Birdland Theater running May 2 - May 15. Artists appearing at Birdland Jazz Club include Bill Charlap Trio and Solo, Andy Farber and his Orchestra, and NYC All-City Latin Ensemble and the Fat Cats. Downstairs at Birdland Theater, you'll find Anaïs Reno Quartet, Lauren Henderson Quartet, Steve Slagle Band, Mafalda Minnozzi, Kristen Lee Sergeant and The Royal Bopsters with special guest Sheila Jordan. Regular events include David Ostwald's Louis Armstrong Eternity Band, Frank Vignola's Guitar Night, Birdland Big Band and Arturo O'Farrill & The Latin Jazz Ensemble.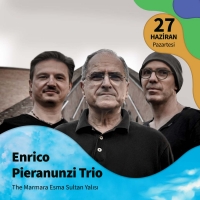 The Enrico Pieranunzi Trio Comes to The Marmara Esma Sultan Mansion in June
by Stephi Wild - Apr 26, 2022
His gentle dance with the piano keys undoubtedly sets Enrico Pieranunzi apart from other pianists. It is also possible to hear influences from the Renaissance in Rome-born Pieranunzi's music. He breathes new life into today's jazz with his simple yet rich rendition that captivates the listener.
Jane Monheit, Daniel Glass Trio & More Upcoming at Birdland
by Chloe Rabinowitz - Apr 22, 2022
Artists appearing at Birdland Jazz Club include Jane Monheit, Meg Okura Pan Asian Jazz Ensemble, Bill Charlap Trio and Solo and Andy Farber Big Band. 
The Fabian Willmann Trio Shares New Record, 'Balance'
by Marissa Tomeo - Apr 16, 2022
On his debut album, Balance, Berlin saxophonist Fabian Willmann immediately gets down to business. The opening track bears the businesslike title, 'Intro'. And indeed, with just a few simple tones, he foreshadows what emerges over the course of the album. Fabian Willmann is a trenchant narrator who, using a sonorous tone and a fearless narrative approach, strips himself down to the essentials, yet with something to say in every breath. 
BWW Interview: Cady Huffman And Mary Ann McSweeney Talk About Their New Show IT WAS A VERY GOOD YEAR: SONGS INSPIRED BY A PANDEMIC at The Green Room 42
by Ricky Pope - Feb 20, 2022
As the pandemic nears its much overdue endemic end, artists are coming out of the woodwork to sum up the past 24 months with their personal stories of survival and thriving. Last September, Tony award winner Cady Huffman and respected jazz bassist Mary Ann McSweeney presented such an evening at Birdland. With only the two of themselves, they put together an eclectic evening of jazz-flavored tunes with Ms. McSweeney on bass and Ms. Huffman on vocals entitled IT WAS A VERY GOOD YEAR: SONGS INSPIRED BY A PANDEMIC. This coming Tuesday, February 22, Huffman and McSweeney will present a new and improved version of the show at The Green Room 42, with a few surprises for those who caught the show before.
SCULPTING SOUND: Twelve Musicians Encounter Bertoia At Nasher Sculpture Center
by A.A. Cristi - Feb 7, 2022
The Nasher Sculpture Center announces 'SCULPTING SOUND: Twelve Musicians Encounter Bertoia', a series of six historic concerts, from February 22–27, 2022, bringing together twelve master musicians to explore the expressive range of Harry Bertoia's sounding sculptures, in complement to the exhibition Harry Bertoia: Sculpting Mid-Century Modern Life on view at the Nasher January 29 – April 23, 2022.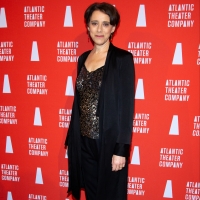 See Judy Kuhn, Ricky Rojas & More at The Green Room 42 in February
by Chloe Rabinowitz - Jan 27, 2022
The Green Room 42 has announced their February line-up for in-person performances. Additionally, The Green Room 42 is excited to launch 5/5/5 Tickets – in celebration of their 5th Anniversary, five $5 tickets will be available for every show from February 15, 2022, through February 14, 2023.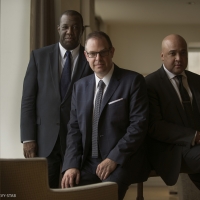 Bill Charlap Trio Will Perform At Flushing Town Hall in January
by Stephi Wild - Dec 7, 2021
Featuring GRAMMY-winning pianist Bill Charlap, bassist Peter Washington, and drummer Kenny Washington, the Bill Charlap Trio was formed nearly 25 years ago in 1997 and earned GRAMMY nominations for Uptown Downtown (Impulse!/Verve), Somewhere: The Songs of Leonard Bernstein, and The Bill Charlap Trio: Live at the Village Vanguard (both on the Blue Note label).