Photos: First Look At HAMLET At PlayMakers Repertory Company
This production explores the complexities of Shakespeare's play through the lens of a Black family.
A vivid reimagining of one of the world's best psychological thrillers, Hamlet, comes to PlayMakers Repertory Company next month. The king is mysteriously killed. A brother has stolen his crown and bride. Young Hamlet, usurped heir, is thrust into a morass of intrigue, treachery, madness, and revenge.
Get a first look at photos below!
Directed by Producing Artistic Director Vivienne Benesch (Birthday Candles, Broadway), this production explores the complexities of Shakespeare's play through the lens of a Black family.
"This is like a Shakespeare multiverse," says Associate Director JaMeeka Holloway. "It is just sort of living in what Shakespeare has already given us and fleshing it out with some modern sensibilities."
Benesch says she is excited for audiences to explore the relationships in this multiverse through a fresh lens.
"People can expect a visceral and intimate and psychological experience."
Hamlet stars Tia James (Merchant of Venice, Broadway) as Hamlet and Sekou Laidlow (Airline Highway, Steppenwolf Theatre Company) as Claudius, as well as Resident Company Members Sanjana Taskar as Ophelia, Kathryn Hunter-Williams as Gertrude, Jeffrey Blair Cornell as Polonius. Rasool Jahan is playing Laertes.
The creative team includes Lighting Designer Tyler Micoleau (American Buffalo, Broadway), Lawrence E. Moten III (Chicken and Biscuits, Broadway) and Amber Meadows (Co-Scenic Designers), McKay Coble (Costume Designer), Peter Vitale (Composer), Tracy Bersley (Choreography & Movement Coach), Jeff A.R. Jones (Fight Director), JaMeeka Holloway (Associate Director), Jacob Sikorski (Associate Scenic Designer), Kate Jones (Assistant Director), Deborah Hecht (Vocal Coach) Adam Versényi (Dramaturg), Sarah Smiley (Stage Manager), and Aspen Jackson (Assistant Stage Manager).
The PlayMakers Repertory Company production of Hamlet runs February 7 through February 19. For information and to purchase tickets, call 919.962.7529 or visit Click Here. Individual ticket prices start at $20.
Photo credit: HuthPhoto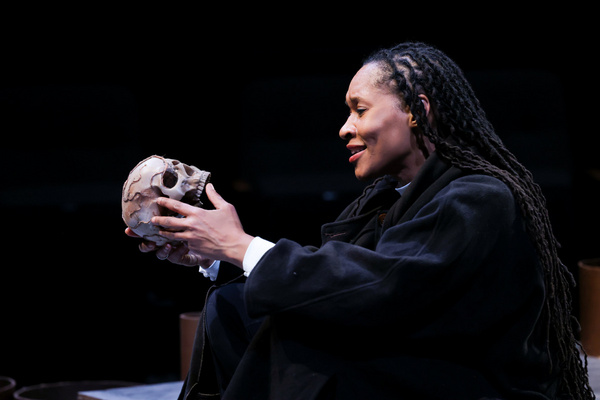 Tia James

Tia James, Kathryn Hunter-Williams

Sanjana Taskar

Jeffrey Meanza, Rasool Jahan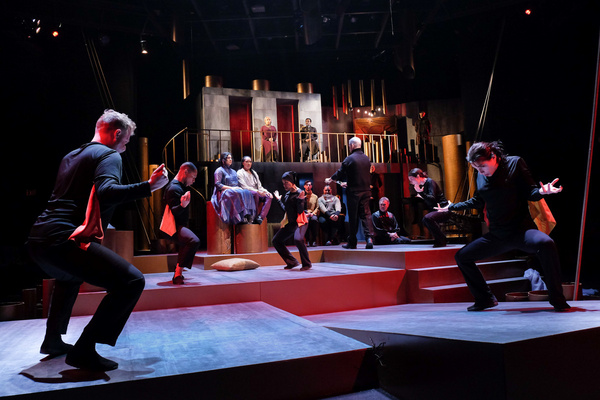 The Cast of HAMLET