Latest News on Jeannette Nelson
Stage Credits
Productions
[West End, 2022]
VOICE COACH
[West End, 2020]
Vocal Coach
[West End, 2019]
Company Voice Work
[West End, 2019]
Company Voice Work
[West End, 2012]
Dialect Coach
Jeannette Nelson News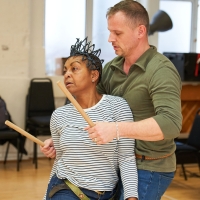 Photos: See Adjoa Andoh and More in Rehearsals for RICHARD III
by Chloe Rabinowitz - Mar 20, 2023
Check out rehearsal photos of Rose Theatre and Liverpool Everyman & Playhouse Theatres' Richard III starring Adjoa Andoh.
Full Casting Announced for RICHARD III Directed by and Starring Adjoa Andoh
by A.A. Cristi - Mar 3, 2023
Rose Theatre and Liverpool Everyman & Playhouse Theatres in association with Swinging The Lens have announced full casting and further creative team for William Shakespeare's Richard III, directed by and starring Adjoa Andoh (Lady Danbury in Bridgerton).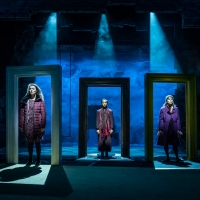 Photo Flash: First Look at NORA: A DOLL'S HOUSE at the Young Vic
by Stephi Wild - Feb 7, 2020
Nora is the perfect wife and mother. She is dutiful, beautiful and everything is always in its right place. But when a secret from her past comes back to haunt her, her life rapidly unravels. Over the course of three days, Nora must fight to protect herself and her family or risk losing everything.

National Theatre Announces Lineup For First Half of 2019
by Stephi Wild - Jan 18, 2019
The National Theatre has announced its upcoming lineup for the first half of 2019.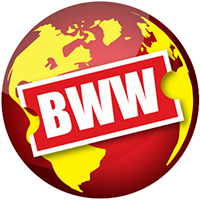 Michael Nardone and More Set For The National Theatre's UK And Ireland Tour Of MACBETH
by Stephi Wild - Aug 1, 2018
Michael Nardone (BBC One's The Night Manager and Rellik, HBO's Rome) will play the title role in Rufus Norris' touring production of Macbeth, with Kirsty Besterman (Genesis Inc. at Hampstead Theatre, They Drink It in The Congo at the Almeida Theatre, and BBC One's Father Brown) joining the cast as Lady Macbeth.
Sheffield Theatres Announces Full Casts for WAITING FOR GODOT and World Premiere of THE NAP
by Christina Mancuso - Jan 8, 2016
With the critically acclaimed Show Boat currently running in the Crucible, and Partus and A Raisin in the Sun in rehearsals, Sheffield Theatres' Artistic Director Daniel Evans announces the full casts for the forthcoming productions of Waiting For Godot and the world premiere of Richard Bean's comedy thriller The Nap, both at the Crucible this spring.
UK's National Theatre's ALL'S WELL THAT ENDS WELL To Be Broadcast To 330 Cinemas Worldwide
by Jessica Lewis - Sep 14, 2009
Shakespeare's ALL'S WELL THAT ENDS WELL, in a highly acclaimed production by Marianne Elliott, will be filmed live at the National Theatre in London on 1st October and broadcast by satellite to cinemas worldwide. All?s Well is the second play in the pilot season of NT Live, the National?s ground-breaking initiative which launched in June with the hugely successful broadcast of Phèdre with Helen Mirren, which was seen by 50,000 people in 19 countries around the globe. ALL'S WELL will be the first play broadcast from the largest of the National's three theatres, the Olivier, with its fan-shaped auditorium and open stage.