Latest News on Jean Brassard:
Bio:
Quebecois cabaret veteran Jean Brassard known for his homage to Yves Montand
(read complete bio)
Latest News on Jean Brassard
Jean Brassard News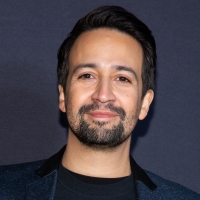 Lin-Manuel Miranda, Cynthia Erivo & More Among Audie Awards Finalists
by Michael Major - Feb 3, 2022
The Audio Publishers Association (APA) have announced finalists for the 2022 Audie Awards. Finalists include Cynthia Erivo for Best Female Narrator and Lin-Manuel Miranda for Best Male Narrator. Leslie Odom Jr., Annie Golden, Telly Leung, and Jason Tam are also featured on audiobooks that made the list. Check out the full list of nominations now!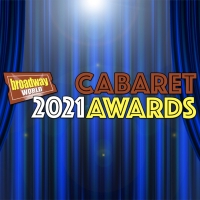 Vote For The 2021 BroadwayWorld Cabaret Awards; Latest Stats Announced!
by BWW Awards - Dec 20, 2021
Our readers set the nominees, and now voting is open for the 2021 BroadwayWorld Cabaret Awards! The 2021 Regional Awards honor events which had their first performance between October 1, 2020 through September 30, 2021.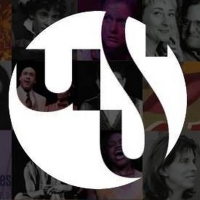 Urban Stages to Present WINTER RHYTHMS With Steve Ross, Richard Skipper & More
by Chloe Rabinowitz - Nov 23, 2021
Urban Stages has announced its 13th annual awarding-winning cabaret series, Winter Rhythms, returning live to its 30th Street theater December 7th through December 19th and benefiting Urban Stages' Outreach, Arts in Education programs.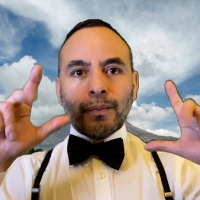 New World Premiere Episodes of CHANG IN A VOID MOON to be Presented by La MaMa ETC
by Chloe Rabinowitz - Jul 8, 2021
The Tony Award-winning La MaMa ETC has announced the world premiere of new episodes of John Jesurun's long-running, legendary serial "surrealistic soap opera" (The Village Voice) Chang in a Void Moon. 
Steve Ross and Jean Brassard's Bastille Day Show ALLONS ENFANTS Extended at Pangea
by Chloe Rabinowitz - Jul 7, 2021
 "Allons Enfants," a Bastille Day celebration masterminded by Steve Ross and Jean Brassard, with special guests Karen Akers and Stephanie Biddle, which premieres on Wednesday July 14 at 8:30pm, is being forced to extend due to popular demand.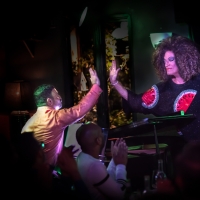 PANGEA Announces Summer Programming
by Chloe Rabinowitz - Jun 25, 2021
The beloved East Village supper club Pangea, 178 Second Avenue, is filling its summer schedule with a number of new, on-going series in addition to its regular line-up of alt-cabaret stars.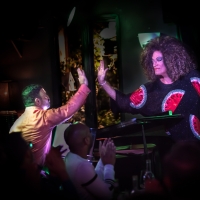 Pangea Announces Summer Programming and Return to Live Performances
by Chloe Rabinowitz - Jun 16, 2021
The beloved East Village supper club Pangea, which came perilously close to closing during COVID, is announcing a mixture of ticketed and no-cover entertainment during the summer.  The announcement comes as Pangea earns the prestigious Village Award, presented by Village Preservation at their 31st annual meeting on Wednesday June 16.
Pan Asian Repertory Theatre Launches 44th Season with Virtual Radio Play Adaptation of FILM CHINOIS
by Chloe Rabinowitz - Jan 7, 2021
Pan Asian Repertory Theatre is launching its 44th Milestone Season with the virtual revival presentation of the film noir infused thriller Film Chinois, a re-envisioned radio play adaptation written by Damon Chua (The Emperors Nightingale).
Birdland Jazz Club Has Adjusted Their Schedule For March
by Chloe Rabinowitz - Mar 13, 2020
Birdland Jazz Club has adjusted its schedule for March. See below for the changes: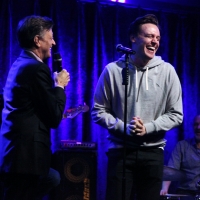 BWW Photo Coverage: THE LINEUP WITH JIM CARUSO Is a Blast at The Birdland Theater
by Stephen Mosher - Mar 11, 2020
Susie Mosher took a night off and Jim Caruso took over at The Lineup and the hits just keep on coming.