Latest News on Janet Miller
Stage Credits
Productions
[Off-Broadway, 2008]
Choreographer
Janet Miller Awards and Nominations
The Lortels - 2009 - Outstanding Choreographer
Janet Miller, The Marvelous Wonderettes
Janet Miller News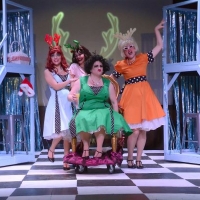 BWW Review: WINTER WONDERETTES at Desert Theatreworks
by Stan Jenson - Dec 13, 2021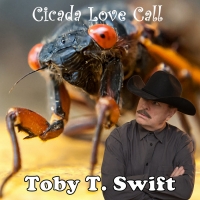 Country Singer Toby T. Swift Drops New Song 'Cicada Love Call'
by Chloe Rabinowitz - May 7, 2021
Just as trillions of 17-year cicadas are emerging from underground in parts of the Eastern and Southern U.S., emerging country artist Toby T. Swift has released 'Cicada Love Call,' a novelty song that highlights the similarities between the big-eyed bugs and an ex-wife coming back into his life.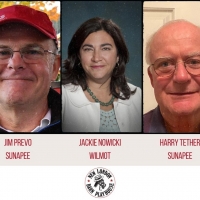 New London Barn Playhouse Announces New Board Members And Officers
by Chloe Rabinowitz - Nov 10, 2020
The Board of Directors of the New London Barn Playhouse has announced the nomination of three new members to the board as well as new officers.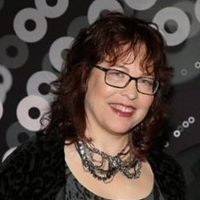 BWW Spotlight Series: Meet Janet Miller, a Multi-Talented Theatre Professor, Producer, Director, Choreographer and Tapper
by Shari Barrett - May 6, 2020
This Spotlight focuses on Janet Miller, Theater Professor at College of the Desert, Producing Artistic Director at Good People Theater Company, a multi-talented Producer, Director, Choreographer and Tapper, as well as a lover of all furry friends. I have attended multiple productions in which Janet has contributed her skills, including several hit Hollywood Fringe Festival productions including The Toxic Avenger, Hello Again! The Songs of Allan Sherman, Marry Me a Little, and The Fantasticks just to name a few.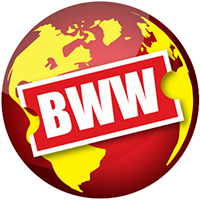 Application Now Open For 21st Annual Directors Lab West
by Stephi Wild - Jan 25, 2020
The Directors Lab West Steering Committee is pleased to announce the 21st annual Directors Lab West, once again in partnership with the Pasadena Playhouse, Artistic Director Danny Feldman, and Boston Court Pasadena, Artistic Director Jessica Kubzansky, both contributing to host this eight-day theater intensive conference.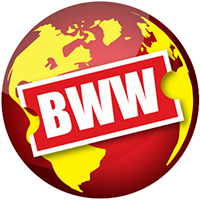 New London Barn Playhouse Announces New Board Members, Elects President
by Chloe Rabinowitz - Dec 9, 2019
The New London Barn Playhouse Board of Directors has announced the election of four new Board members and a new President. David Bashaw of Newbury, Maggie Ford of New London, Kim Packard of New London and Tom Stark of Elkins have been voted as members of the Board of Directors, and Pam Perkins of New London has been elected as President of the Board.

20th Annual Directors Lab West to be Held in Pasadena in May 2019
by Rebecca Russo - Mar 27, 2019
Directors Lab West, under the direction of steering committee members Che'Rae Adams, Ernest Figueroa, Janet Miller, and Diana Wyenn, has announced its 20th annual conference for early and mid-career stage directors and choreographers.   Since its founding, over 600 directors and choreographers have participated in the Lab's week-long explorations of cutting edge thinking for the modern stage, including prominent artists such as Vincent Paterson, Marc Bruni, Lissa Wolpe and Gregg Daniel.  Hundreds of prominent guest artists have volunteered their time over the years to speak with Lab participants including luminaries such as Jack O'Brien, Randy Newman, Tonya Pinkins and Jason Alexander.  For full lists of past alumni and guest artists, please visit www.directorslabwest.com.  
U-M Exhibition Explores Relationship Between Art, Politics Of The Early 1970s
by Stephi Wild - Oct 3, 2018
Can abstract art be about politics? In the early 1970s, that question was hotly debated as artists, critics and the public grappled with the relationship between art, politics, race and feminism. For some, the decision by women artists and artists of color to make abstract art represented a retreat from politics and protest.

Linden Waddell Camps it Up with HELLO AGAIN at Arthur Newman Theater
by Julie Musbach - Jan 10, 2018
Los Angeles based singer and actress Linden Waddell brings her hit cabaret show, Hello Again! The Songs Of Allan Sherman to the Arthur Newman Theater at the Joslyn Center in Palm Desert on Sunday, January 21, 2018 at 2 PM. Pianist Marjorie Poe will join her and tickets are $15 cash only with doors opening at 1 PM.
HELLO AGAIN! THE SONGS OF ALLAN SHERMAN Continues at Hollywood Fringe
by BWW News Desk - Jun 24, 2017
Hello Again! The Songs of Allan Sherman, conceived, written & produced by Linden Waddell, with musical direction and accompaniment by Marjorie Poe, directed and choreographed by Janet Miller, is playing the Asylum @ Stephanie Feury Studio Theatre as part of Hollywood Fringe this weekend, Today, June 24, at 11:30 am.
Janet Miller Videos
Janet Miller Frequently Asked Questions
What awards has Janet Miller been nominated for?
Outstanding Choreographer (The Lortels) for The Marvelous Wonderettes .