Jae Hughes News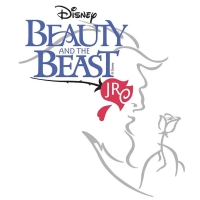 John W. Engeman Theater Announces BEAUTY AND THE BEAST JR Cast and Creative Team
by Blair Ingenthron - Sep 17, 2022
The John W. Engeman Theater announces the cast and creative team for BEAUTY AND THE BEAST JR. Performances will begin on Saturday, September 24, 2022, and will run through October 30, 2022. 
RAPUNZEL Comes to the John W. Engeman Theater
by Stephi Wild - Sep 23, 2021
Forced to live alone in a tower with nothing but her hair and her witch (literally) of a "mother", Rapunzel's sixteenth birthday has come – meaning she'll be able to see the outside world for the first time, just as her "mother" promised. Scared to let her go, though, the witch reneges. Lucky for Rapunzel a young prince, named Brian, happens across her tower and calls out her as he's seen the witch do: "Rapunzel! Rapunzel! Let down your hair!" Before the Prince and Rapunzel have their inevitable "happily ever after," though, they're going to have to face the wrath of the witch and few other hilarious obstacles.
BWW Review: ALL SHOOK UP at The Noel S. Ruiz Theatre At CM Performing Arts Center
by Melissa Giordano - Jan 21, 2020
Long Island's Noel Ruiz Theatre at CM Performing Arts Center does it again with a rousing production of All Shook Up. Excellently directed and choreographed by CM vet Ashley Nicastro, the show runs through February 1st at the delightful Oakdale venue. Indeed, you'll leave the theater all shook up from this fun show.
CABARET Opens September 7 At Gallery Players
by Julie Musbach - Aug 29, 2019
Gallery Players will open its 53rd season with Cabaret; book by Joe Masteroff, based on the play by John Van Druten and stories by Christopher Isherwood; music by John Kander; lyrics by Fred Ebb.
Photo Flash: First Look at The Long Island Premiere Of FUN HOME At Smithtown Performing Arts Center
by Stephi Wild - Sep 7, 2018
Fun Home opens on Saturday, September 8th at Smithtown Performing Arts Center.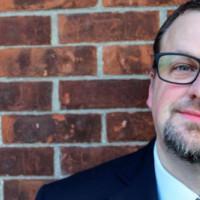 Photo Flash: Meet The Cast Of FUN HOME at Smithtown PAC
by A.A. Cristi - Aug 30, 2018
The Long Island Regional Premiere of Fun Home opens at SPAC on September 8th, 2018. Performances run until October 20th, 2018. Tickets range from $25-$38 and can be purchased online at www.smithtownpac.org or by calling us at 631-724-3700.
BWW Review: GODSPELL at Merrick Theatre & Center For The Arts
by Anthony Hazzard & Scott Stolzenberg - Jul 11, 2018
After performing in countless musicals across the island, Jae Hughes finally goes from scene stealer in the ensemble to full fledge star. The Merrick Theatre cast the terrific Hughes as Jesus in their entertaining production of Stephen Schwartz' 'Godspell' and all is right with the world!