Latest News on Jack Daniels
Stage Credits
Productions
[Broadway, 1945]
Director
[Broadway, 1944]
Lighting Designer
Jack Daniels News
Saweetie Announces 'The Single Life' Project With New Partnership with Jack Daniel's Tennessee Honey
by Michael Major - Oct 25, 2022
Guests were invited to an invite-only private event in Hollywood with a speakeasy theme. The event featured music played by DJ Miss Milan, light bites, and branded photo moments throughout the venue. The Grammy-nominated artist showcased five signature Jack Honey cocktails including Saweet & Sour, Big Mouf Blogs, and more.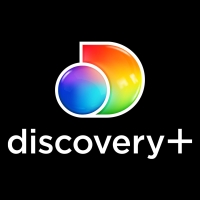 Discovery+ Announces New Series HUNGRY FOR ANSWERS
by Michael Major - Apr 21, 2022
In the new discovery+ series Hungry for Answers, executive produced by JuVee Productions, Williams travels the country uncovering the fascinating, essential, and often untold Black stories behind some of America's classic and emblematic food and spirits.
Jack Daniel's Sweepstakes 2022 Pass Offered for All Boulder Theater, Fox Theatre Shows
by A.A. Cristi - Feb 18, 2022
MAKE IT COUNT with Jack Daniel's. Starting Friday, February 18, you have 2 weeks 2 enter 2 win 2 tickets 2 all Boulder Theater and Fox Theatre events for the rest of the year, including all Fox 30th Anniversary shows.
Ring in 2022 in Philadelphia at Top Spots
by Marina Kennedy - Dec 16, 2021
Ring in the New Year in Philadelphia with 36 top ways to celebrate, including dinner, drinks, happy hours, parties, DJ, music, family events, countdowns, brunches and so much more. Check it out all of the exciting options and start making your plans.
BWW Feature: Enjoy holiday entertainment at A VERY VEGAS CHRISTMAS at Summerlin Performing Arts Center
by Debbie Hall - Nov 29, 2021
Acclaimed jazz vocalist Amanda King and Las Vegas headliner Kelly Vohnn bring wonderment and warmth with family-friendly fun for the holidays in their show, A Very Vegas Christmas. The show will be streamed live and performed with an audience at the Summerlin Performing Arts Center Dec. 3-4.
Hearst-Davies Play THE CAT'S MEOW Set For Musical Debut Via Majestic Rep
by Chloe Rabinowitz - Jun 8, 2021
Acclaimed theatre director/producer Troy Heard has teamed Steven Peros to write the book and lyrics with wunderkind composer, Brandon Scott Grayson (Musical Director, Utah Shakespeare Festival), for a musical adaptation of Peros' play, The Cat's Meow.
BALLOTIN CHOCOLATE WHISKEY and a Chat with Founder and President Paul Tuell
by Marina Kennedy - May 18, 2021
The first of its kind, Ballotin Chocolate Whiskey was founded in 2015 in Louisville, Kentucky with a single focus to create elegant and delicious sipping whiskeys designed for flavor-craving friends. We had the opportunity to interview Paul Tuell, founder and president of Ballotin Chocolate Whiskey about the spirits, the team, and their future.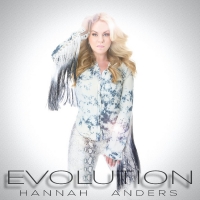 Hannah Anders 'Came to Party and Rock' With Debut LP
by Sarah Jae Leiber - Feb 2, 2021
Rising star Hannah Anders' album "Evolution" is available on all digital download and streaming platforms now.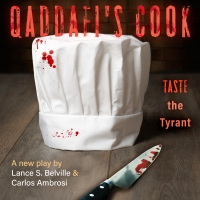 Ross Alternative Works Presents Online Reading of QADDAFI'S COOK
by A.A. Cristi - Oct 19, 2020
Ross Alternative Works (RAW) of Ross Valley Players presents an online reading of Qaddafi's Cook by Lance S. Belville & Carlos Ambrosi, and Directed by Lynn Lohr. Director Lohr and Playwright Belville were the team behind RAW's 2019 successful full production, Scott and Zelda, The Beautiful Fools.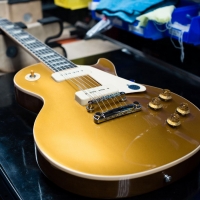 National Geographic Takes Viewers Inside Gibson Guitars In Nashville August 15
by A.A. Cristi - Aug 12, 2020
The iconic, American-made instrument brand, Gibson has been creating, inspiring, and contributing to the 'share of sound' for 126 years.