Latest News on Fritz Lang:
Latest News on Fritz Lang
Fritz Lang News
Review: Kander & Ebb's Brilliant, Terrifically Terrifying CABARET at the Asolo Rep
by Peter Nason - Nov 25, 2022
It's a technical marvel from all aspects, with an outstanding cast beautifully directed by Josh Rhodes.
Feature: A Public Fit - Unapologetically Theatrical
by Jeanmarie Simpson - Nov 18, 2022
I founded APF with the starry-eyed hope that someday I would be able to helm a company that paid its artists a living wage. In the 'entertainment capital of the world', this did not seem to be completely out of the realm of possibility.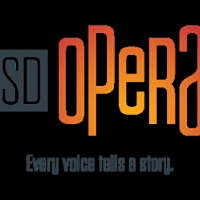 San Diego Opera Announces Winning Proposals For OPERA HACK 3.0
by A.A. Cristi - Nov 8, 2022
San Diego Opera has announced the winning proposals of Opera Hack 3.0 have been awarded.
Review: CAGES, Riverside Studios
by Franco Milazzo - Sep 22, 2022
What fresh hell is this? Those who come to see musical theatre for the acting, the songs and the story may be wondering where Cages fits into this art form.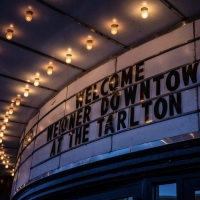 Weidner Downtown Announces New Events at the Tarlton Theatre
by Stephi Wild - Sep 16, 2022
The Weidner will enter its second year of partnership with The Tarlton Theatre to present The Weidner Downtown Series. This exciting series showcases an eclectic mix of live music, chamber theatre and free to attend film screenings. All events in The Weidner Downtown Series are in the historic Tarlton Theatre located in the heart of Downtown Green Bay.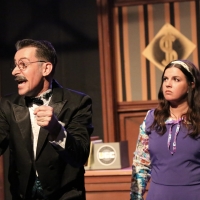 Photos: First Look at New Line Theatre's URINETOWN
by Marissa Tomeo - Jun 4, 2022
Set in 2027, Mark Hollmann and Greg Kotis' URINETOWN is an hilariously subversive fable of greed, corruption, love, revolution, and urination, in a time when water is worth its weight in gold and there's no such thing as a free pee. Set in a near-future dystopian Gotham, a severe 20-year drought has led to a government-enforced ban on private toilets. The citizens are forced to use public 'amenities' now, regulated by a single malevolent company that profits by charging admission for one of humanity's most basic needs. In this nightmare world, the punishment for an unauthorized pee is a trip to the dreaded Urinetown. But from the ruins of Democracy and courtesy flushes, there rises an unlikely hero who decides he's held it long enough, and he launches a People's Revolution to lead them all to urinary freedom!
Pulitzer Prize Finalist CIRCLE JERK to Debut Hybrid In-Person & Livestreamed Production at The Connelly Theater
by Chloe Rabinowitz - Apr 26, 2022
 Fake Friends, a theater and digital media production company that develops and produces original works for the stage, screen, and internet, will premiere the hybrid in-person and livestreamed presentation of Pulitzer Prize Finalist Circle Jerk.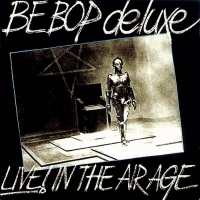 Be-Bop Deluxe 'Live! In The Air Age' Deluxe 16 Disc Limited Edition Boxed Set Available For Pre-Order
by TV News Desk - Jun 15, 2021
This legendary live album was released in July 1977 and would prove to be the band's most successful album, peaking at number 10 in the UK charts.
Rebroadcast of CIRCLE JERK Announced for January
by Chloe Rabinowitz - Jan 4, 2021
Due to popular demand and critical acclaim, Fake Friends, a theater and media collective led by Michael Breslin and Patrick Foley, is thrilled to announce a rebroadcast of Circle Jerk, a "Best of 2020" queer comedy about white gay supremacy.
Fake Friends Adds Two Live Performances of CIRCLE JERK
by Chloe Rabinowitz - Oct 23, 2020
Fake Friends has announced that Circle Jerk, a queer comedy about white gay supremacy, has added two live performances on October 24 and 25 at 7:30pm, followed by on-demand rebroadcasts at circlejerk.live through November 7.
Fritz Lang Videos
Fritz Lang Frequently Asked Questions
How many shows has Fritz Lang written?
Fritz Lang has written 1 shows including Metropolis (Source Material).