Latest News on Erik Kabik
Erik Kabik News
Bryan Adams Extends Run At Encore Theater in Las Vegas
by Michael Major - Jan 10, 2023
Due to popular demand, GRAMMY Award-winning rock legend Bryan Adams has announced the extension of his winter residency at Encore Theater at Wynn Las Vegas with an additional performance of his "So Happy It Hurts" Tour on Sunday, Feb. 5, 2023. Tickets for this performance will go on sale to the public on Jan. 9, 2023 at 10 a.m. PST.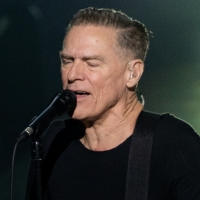 Bryan Adams Returns to Las Vegas' Encore Theater with Six-Show Run
by Michael Major - Sep 12, 2022
Beginning Wednesday, Jan. 25, 2023, GRAMMY Award-winning rock legend Bryan Adams will make his return to Encore Theater at Wynn Las Vegas for a six-show run of his So Happy It Hurts Tour. Following his sold-out venue debut in 2021, Adams will once again wow audiences with his effortless stage presence and incredible vocals.
BWW Interview: Ross Mollison And Petra Massey of ATOMIC SALOON at Atomic Saloon Theatre
by Jonas Schwartz-Owen - Oct 24, 2021
SpiegelWorld gives Vegas audiences a chance to laugh again. An Interview with creator Ross Mollison and performer Petra Massey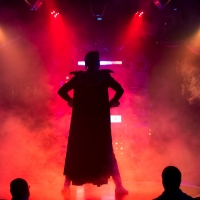 OPIUM Celebrates 1001 Pertformances at The Cosmopolitan
by Nicole Rosky - Oct 2, 2021
It was a case of "1001: A Space Oddity" when Spiegelworld's hilarious intergalactic show OPIUM celebrated 1001 performances at The Cosmopolitan of Las Vegas on Sept. 30. The Starship OPM 73 resumed its nightly round-trip flight from Las Vegas to Uranus just last week, after an 18-month hiatus.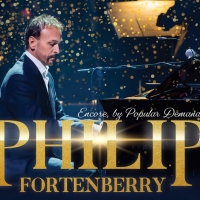 BWW Feature: Philip Fortenberry will perform an encore of 55 YEARS ON THE BENCH Live Stream Concerts
by Debbie Hall - Oct 3, 2020
As a versatile pianist, Philip Fortenberry encompasses a wide range of musical genres during his equally expansive career.  By popular demand, Philip will be performing his encore presentation, 55 Years On The Bench, with two live stream concerts, Oct. 11 and Oct. 15, 5:00 p.m. PST.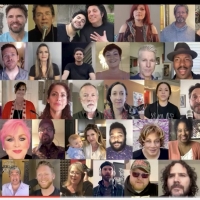 BWW Feature: Las Vegas Entertainment Community Comes Together to Inspire, Raise Funds with New Song, "Needing Each Other."
by Debbie Hall - Apr 28, 2020
The Las Vegas entertainment community has banded together and recorded a new song, a?oeNeeding Each Other,a?? along with an accompanying video. The song and video can be seen online on YouTube and was created as a fundraiser to assist the entertainment community.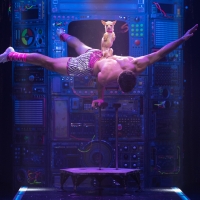 BWW Review: Vegas In Three Acts. From The Sublime To The Obscene To The Badonkadonk.
by Jonas Schwartz-Owen - Mar 4, 2020
And now, the Supermodel of the World, RuPaul Charles has transferred her fierce Drag Queens to the Flamingo Hotel to recreate her award-winning reality show RuPaul's Drag Race where the audience gets to be the judge.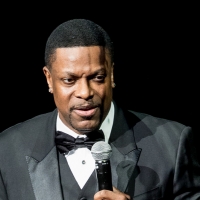 Chris Tucker Announces Return To The Encore Theater In January 2020
by Julie Musbach - Oct 14, 2019
Following multiple sold-out performances at Wynn Las Vegas' Encore Theater, award-winning actor and comedian Chris Tucker will return to the stage for his latest headlining engagement. Tucker will appear for one-night-only on Sunday, Jan. 19, 2020 with two back-to-back performances at 7:30 p.m. and 10 p.m. Tickets for both performances go on sale this Friday, Oct. 18 at 10 a.m. PDT.

Smokey Robinson Returns to Wynn Las Vegas for Three-Night Engagement
by Kaitlin Milligan - Apr 29, 2019
Following his successful, sold-out debut at Wynn Las Vegas in February, legendary singer-songwriter, record producer and record executive Smokey Robinson will make his return to the Encore Theater for a second headlining engagement of 'Live in Vegas!' in Sept. 2019. Robinson will bring his famed hits to the stage for three nights only, Sept. 18, 20 and 21 at 8 p.m. Tickets for all performances go on sale Friday, May 3 at 10 a.m. PDT.
John Fogerty Announces Additional U.S. Tour Dates
by Kaitlin Milligan - Apr 22, 2019
JOHN FOGERTY is continuing to celebrate the 50th Anniversary of his iconic songbook that includes such luminary titles as "Proud Mary," "Fortunate Son," "Who'll Stop the Rain," "Born on the Bayou," "Bad Moon Rising" with more U.S. dates announced today.