Latest News on Dylan Marron
Stage Credits
  [Off-Broadway]
Original Off-Broadway Production, 2006
Performer [Replacement]
Stage
Performances
  [Off-Broadway]
Original Off-Broadway Production, 2006
Performer [Replacement]
Dylan Marron News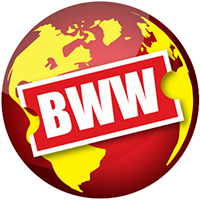 TINDER LIVE! Valentine's Day Show Comes to Littlefield
by Stephi Wild - Feb 8, 2020
A very special Tinder Live! With Lane Moore: Valentine's Day Show will be on *FRIDAY, FEBRUARY 14* at Littlefield at 8pm with these extremely special guests: Dylan Marron: host of Conversations With People Who Hate Me podcast Jamilah Lemieux: Columnist at Slate Ada Calhoun: author, St. Marks Is Dead and Why We Can't Sleep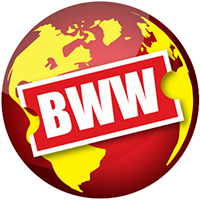 Introducing ON AIR FEST: An Audio/Podcast Festival
by A.A. Cristi - Jan 24, 2018
Exploring storytelling and creativity in sound, On Air Fest will be held on March 1st through 4th. The podcast and audio festival brings together the creative vanguard thinkers, creators, performers, and storytellers for four days of deep-dive engagements including explorations of process, new works, and exhibitions. All programming will take place at Wythe Hotel (80 Wythe Ave at N. 11th Street), the Brooklyn-based boutique hotel known for its commitment to culture, food, and community.
Littlefield presents GENEROUS LAUGHS A Pride Fund Benefit Show
by A.A. Cristi - Jan 16, 2018
Littlefield is proud to present Generous Laughs , a charity comedy show benefiting the Pride Fund to End Gun Violence , a political action committee organized for the purpose of raising and spending money to elect political candidates at the national level who support sensible gun reforms and LGBTQ equality and protections . www.pridefund.org
100 Days Down: APPLYING IT LIBERALLY to Attack Trump Live in Brooklyn
by A.A. Cristi - Apr 19, 2017
The popular politics podcast Applying It Liberally is recording a live autopsy of Donald Trump's first 100 Days as President of the United States - and it's going to be a fiery, hilarious, burn-the-house-down party. Hosts Keisha Zollar and Andrew Kimler plan to break down and tear up every inch of the Trump Administration's first 100 days - and you do not want to miss it.
Musical Video Game PETER PANIC, Starring Emily Skeggs & Gideon Glick, Out Now
by BWW News Desk - Oct 4, 2016
Adult Swim Games released Tuesday the second act of Peter Panic, a musical video game starring Emily Skeggs (Fun Home) and Gideon Glick (Significant Other). The musical theater app, out now for iOS and Android, follows aspiring director Peter (Remy Germinario) as he attempts to save his local theatre from an ancient evil (Mykal Kilgore).
2015 Innovative Theater Award Winners Announced!
by BWW News Desk - Sep 21, 2015
On Monday, September 21, 2015 The Innovative Theatre Foundation, the organization who for the past 11 years has been dedicated to celebrating Off-Off-Broadway, announced the 2015 recipients at its annual event. Celebrating eleven years and thousands of nominees, the New York Innovative Theatre awards took place at Mason Hall at Baruch Performing Arts Center.