Latest News on Derek Dunn
Derek Dunn News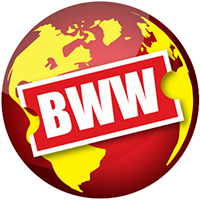 Boston Ballet Principal Dancer Paulo Arrais Will Retire
by Stephi Wild - Feb 7, 2023
Boston Ballet Artistic Director Mikko Nissinen announces the retirement of Principal Dancer Paulo Arrais from the Company and his appointment to Boston Ballet School's Professional Division at Walnut Hill as Full Time Faculty. Arrais joined Boston Ballet as an artist of the Company in 2010, was promoted to soloist in 2011, and to principal dancer in 2012.  
Boston Ballet Presents DON QUIXOTE Next Month
by Stephi Wild - Feb 1, 2023
Boston Ballet and Artistic Director Mikko Nissinen presents Rudolf Nureyev's Don Quixote. The beloved ballet brings the sparkling wit of Miguel de Cervantes' classic novel to life with Nureyev's virtuosic choreography set to a spirited score by Ludwig Minkus performed by the Boston Ballet Orchestra. Don Quixote runs March 16'Äď26 at the Citizens Bank Opera House.
A CHARLIE BROWN CHRISTMAS to Return to Sinclair Theatre in December
by Chloe Rabinowitz - Nov 21, 2022
Charlie Brown is BACK, live on stage, in Sinclair's Blair Hall Theatre from December 15th through the 18th. The Sinclair Theatre Dept. is offering this 40-minute holiday classic for the ninth time. With tickets remaining at their 2014 price of $8, this is a perfect introduction for young children to LIVE theatre.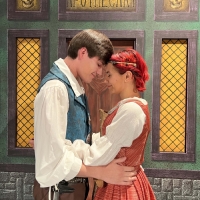 ROMEO AND JULIET AND ZOMBIES Comes to Sinclair This Weekend
by Stephi Wild - Oct 20, 2022
Sinclair Theatre presents R&J&Z (Romeo and Juliet and ZOMBIES) by Melody Bates from Oct. 21-29 in Blair Hall Theatre, building 2 on the downtown Dayton campus.
Over 1,700 Dancers Compete For Scholarships in Tampa / Gala to Benefit Ukrainian Dancers
by Chloe Rabinowitz - Apr 15, 2022
Youth¬†America Grand Prix (YAGP)¬†'Äď the world'Äôs largest ballet scholarship competition 'Äď is hosting¬†¬†its 2022 Season Finals and Benefit Gala in Tampa, FL¬†through April 19th, 2022.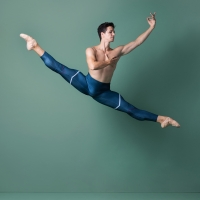 New Orleans Ballet Association to Present The 50th ANNIVERSARY EVENING OF STARS
by Chloe Rabinowitz - Jan 14, 2020
Celebrating 50 years of 'Bringing Dance to Life' in New Orleans, the New Orleans Ballet Association (NOBA) continues its golden anniversary year with a glittering, star-studded 50th Anniversary Evening of Stars on Jan. 25 at 6 p.m., at the Mahalia Jackson Theater.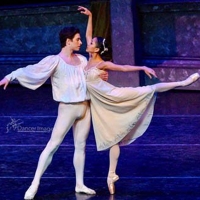 BWW Previews: CURRENT AND FUTURE BALLET STARS PERFORM TOGETHER IN STARS OF TODAY MEET THE STARS OF TOMORROW GALA at Straz Center For The Performing Arts
by Deborah Bostock-Kelley - Jan 13, 2020
Youth America Grand Prix (YAGP), the world's largest ballet student scholarship competition and global dance network a?" is kicking off its 21st season with the Stars of Today Meet the Stars of Tomorrow Gala performance, on Saturday, Jan. 11, 2020, at 8 p.m. in Ferguson Hall, as a co-presentation with the Straz Center for the Performing Arts.
BWW Review: Youth America Grand Prix (YAGP) Takes Lincoln Center, April 19, 2019, David Koch Theater.
by Rose Marija - Apr 24, 2019
Ballet Stars of today, and many of tomorrow's talented hopefuls, performed at YAGP's anniversary gala, Founded in 1999 by Larissa and Gennadi Saveliev, it is now celebrating its twentieth anniversary. Many of today's most prominent ballet performers first began their careers here.
20th Anniversary Youth America Grand Prix Ballet Competition Enters Finals Week
by A.A. Cristi - Apr 12, 2019
The world's largest student ballet scholarship competition - YOUTH AMERICA GRAND PRIX (YAGP) is celebrating its 20th Anniversary Season, with its NYC Finals held at the David H. Koch Theater at Lincoln Center. The week of ballet festivities will include YAGP's Final Round (April 17th), YAGP's critically acclaimed Stars of Today Meet the Stars of Tomorrow Gala performance and dinner (April 18th), with a repeat Gala performance on April 19th. Lastly, on April 20th, YAGP will present an International Dance School Festival, where dancers from all over the globe will perform works representing each school's style and artistic tradition, ranging from beloved classics to cutting-edge contemporary dance.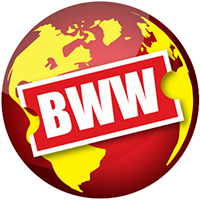 Boston Ballet Announces 2018'Ä"2019 Company Roster
by Stephi Wild - Jul 30, 2018
Boston Ballet Artistic Director Mikko Nissinen announces the 2018'Äď2019 season roster. A total of 66 dancers make up the Company roster, with 56 in the main company and ten in Boston Ballet II (BBII), Boston Ballet's second company. Five new dancers join the main company, six new dancers join BBII, and five Boston Ballet dancers received promotions for the upcoming season.