Latest News on David Williamson
Latest News on David Williamson
David Williamson News
Ensemble Theatre Announces 2023 Season
by Stephi Wild - Aug 9, 2022
Ensemble Theatre has announced its 2023 season, with everything from classics to new works, hilarious comedy, to touching drama. Next year sees another 10-play season take to the stage, featuring huge cast names and brilliant playwrights, with a focus on female writing and directing.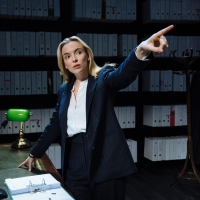 'Killing Eve' Star Jodie Comer Will Make Broadway Debut in PRIMA FACIE
by Nicole Rosky - Jun 9, 2022
Killing Eve star Jodie Comer is coming to Broadway! The Emmy and BAFTA winner will make her Broadway debut in Prima Facie, a new play by Suzie Miller, directed by Justin Martin.
Foursome Productions to Stage GOD OF CARNAGE
by Marissa Tomeo - Apr 13, 2022
 Bad behavior has never been so much fun. Foursome Productions presents the first L.A. revival of Yasmina Reza's scathingly funny, Tony Award®-winning God of Carnage. Peter Allas directs a visiting production at the Odyssey Theatre for a limited three-week run, May 13 through May 29.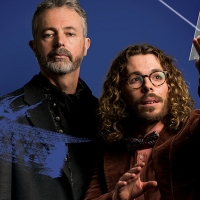 NEARER THE GODS Opens At Ensemble Theatre In March
by Stephi Wild - Feb 15, 2022
Nearer the Gods, by David Williamson is a gripping and funny black drama about how one of the greatest moments of scientific illumination almost didn't happen. The play will open at Ensemble Theatre on 4 March 2022.
50th Anniversary Australian Playwright's Festival Announced
by Stephi Wild - Feb 14, 2022
To celebrate its recent 50th birthday, Currency Press, Australia's foremost publisher of the performing arts, is convening the Australian Playwrights' Festival. Showcasing our playwrights and the roles they have played in reflecting our society and defining who we are, the festival will be held from 18-20 March 2022 at the Paddington RSL.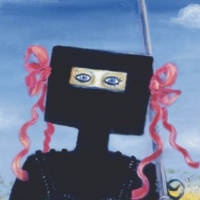 La Mama Theatre to Present Premiere of YELLINGBO
by Marissa Tomeo - Feb 13, 2022
La Mama Theatre is set to present Yellingbo, an ingenious, darkly witty drama from acclaimed local playwright, Tee O'Neill, (BARASSI The Stage Show). The production will run at the new La Mama HQ, 205 Faraday Street, Carlton from March 9th through the 20th. The show explores the limits of Australians' generosity in the context of today's refugee crisis. 
JOHN BELL: AND ANOTHER THING Opens At Ensemble Theatre 23 January
by A.A. Cristi - Jan 3, 2022
Due to popular demand, the legendary John Bell is back at Ensemble Theatre from 23 January with even more tales to tell. One of Australia's theatre greats will delve further into his treasure trove of favourite poems, stories and backstage anecdotes.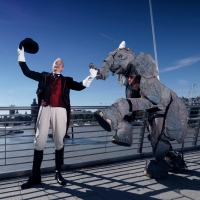 Roll Up, Roll Up! CIRCUS 1903 Arrives In Town This Week
by A.A. Cristi - Dec 14, 2021
Circus 1903's world-class line-up of performers from across the globe have arrived in London and are gearing up for their anticipated third Christmas Season at Southbank Centre's Royal Festival Hall from 16 December 2021 – 2 January 2022.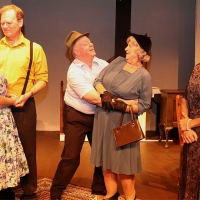 SUMMER OF THE SEVENTEENTH DOLL Comes to Stirling Theatre This Month
by Stephi Wild - Nov 18, 2021
An Australian stage classic written by playwright Ray Lawler – who turned 100 this year – is coming to Stirling Theatre. 
David Williamson Frequently Asked Questions
How many shows has David Williamson written?
David Williamson has written 1 shows including Players (Playwright).