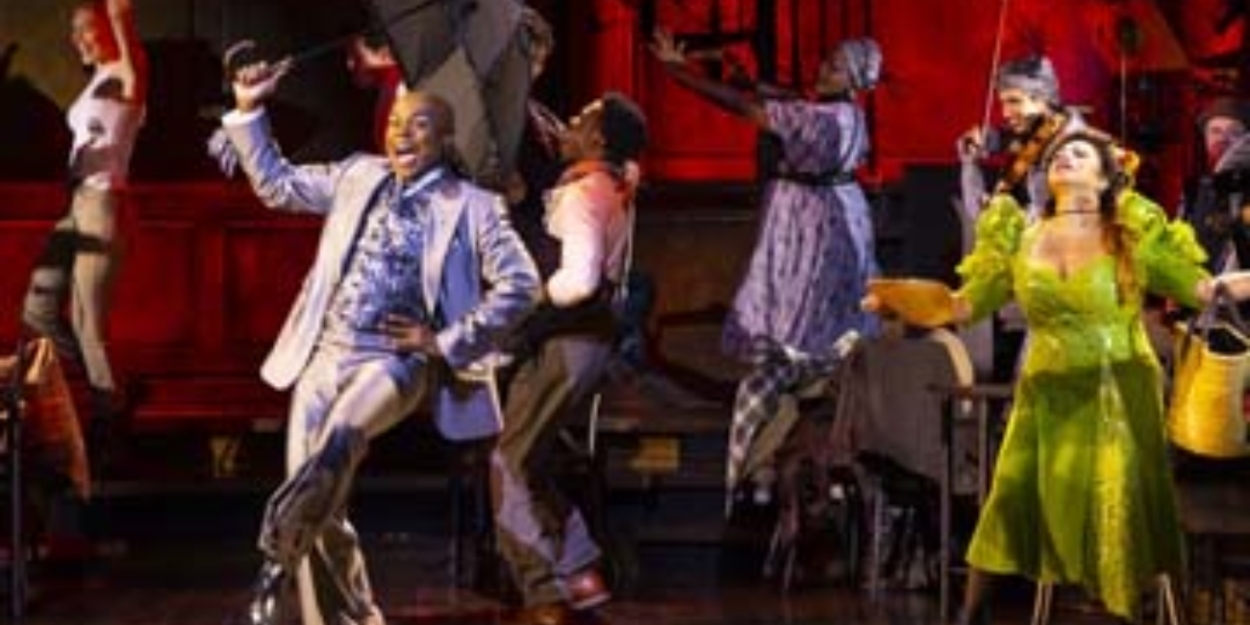 Review: HADESTOWN at Kansas City Music Hall
Hadestown is excellent, but not easy theater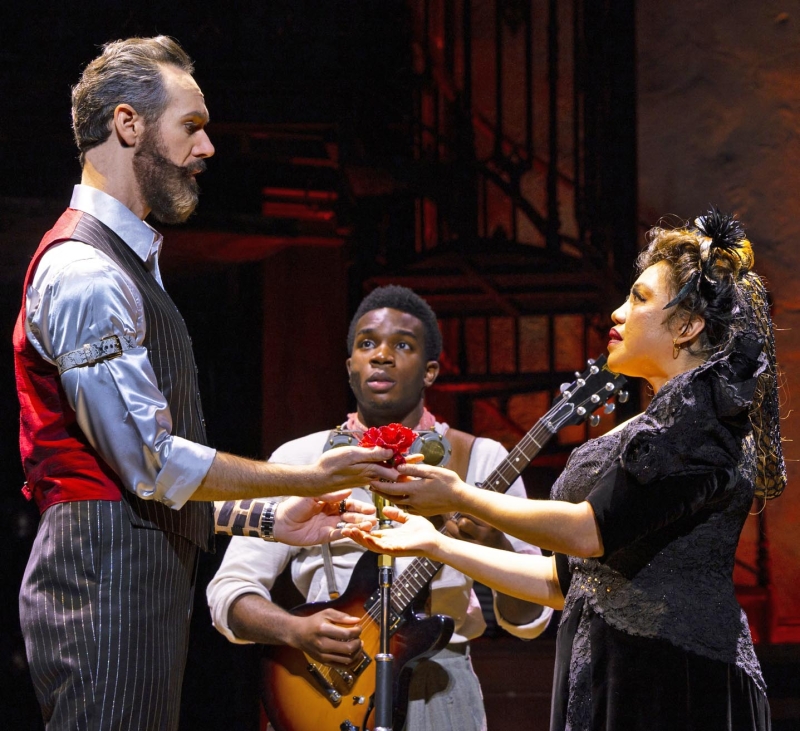 Blend two myths reclaimed from the ancient Greek, add the existential climate crisis, a screed on capitalism, fears around immigration, sprinkle in delightful, original folk music, and stir for a decade and a half. The unlikely result is a creative milieu that is the 2019 eight-time Tony Award winning folk opus "Hadestown."
The playwright, folk singer Anais Mitchell, claims inspiration from "Les Miserables." Critics call "Hadestown" the successor to "Hamilton" or second cousin to Sondheim's "Rent." Critics agree "Hadestown" is an exceptional piece of sung-through musical theater.
Combine Mitchell's wonderful, simple melodies, two poignant love stories, a significant dose of humor, a sobering visual about real world cruelty with wide audience appeal, and you get a show with more layers than a tasty yellow onion. "Hadestown" is an exercise in metaphor and allegory.
The notion behind "Hadestown" takes a little explanation. Required is some knowledge of Greek mythology. Mitchell imagined the core of the signature song and the germ of her idea during a solo auto trip between northern Virginia and Montpelier, Vermont. Credit must also go to the exceptional creative visions of director Rachel Chavkin and choreographer David Neuman.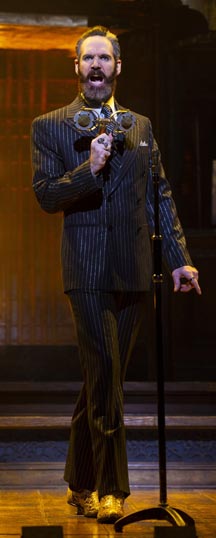 The 2019 Tony Awards honored "Hadestown" with Tony nominations for four of the five lead characters and Tony wins for Best Musical, Best Score, Best Orchestration, Best Leading Actor, Best Scenic Design, and Chavkin for Best Director. Thanks to this creative team, what could be darkly somber crosses the footlights as matchless light entertainment with appropriately emotional conflicts where required.
Our guide on this journey is Hermes, herald to the Olympian Gods, here excellently embodied by the super Nathan Lee Graham. Hermes, much like the "Leading Player" in 1972's "Pippin," stylishly connects to the audience, introduces the main characters, narrates, and explains how each fits into the tale. Graham is a supurb choice. Dressed in a sky blue three-piece suit, his stylish dance and crystal clear tenor shepherds audience and actors through the twists of the plotline.
Instead of being set in "Pippin's" dark ages, "Hadestown" is less specifically set in the desperate dust-bowl days of the 1930s. The good times still roll in the "Underworld" recalling a jazzy, seamy, sexy New Orleans.
Life in the "Overworld" is bleak like the Great Depression. People wandered from job to job hoping to find warmth and enough to eat.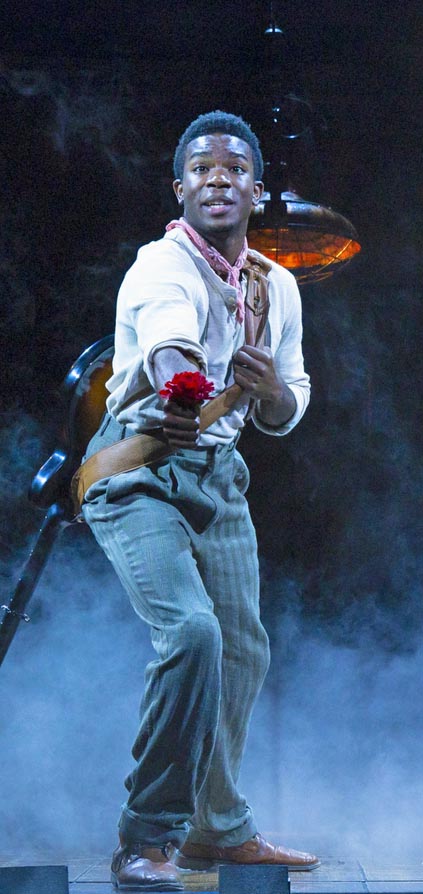 In the ancient world, Zeus is the King of Olympian Gods. He rules over the sky and thunder. Zeus' brother Hades is King of the "Underworld." Hades is madly in love with his wife Persephone, Goddess of the Seasons. Since Persephone must rule spring and summer from the "Overworld," Hades is cursed to be alone half the year in the "Underworld." Leave a powerful guy alone for half of each year and see what trouble he can find.
Orpheus is a poet working as a busman in an "Overworld bar." Eurydice is Orpheus's one true love. Adding to this recipe for conflict are the three Fates and a Greek chorus, who control and facilitate much of the action.
There are no weak performances in "Hadestown." From the lead actors to the ensemble, these folks obviously love what they are doing.
My favorites (along with Graham as our guide) are double bass Mathew Patrick Quinn as Hades and alto/ torch singer Brit West as Persphone. Chibueze Ihuoma's clear contra-tenor is earnest and determined as Orpheus. Hannah Whitely as Euridice is worldly and supremely human as she gives up her true love for a promise of security.
The three ladies playing the Fates and the ensemble are similarly gifted. Choral and dance numbers are exceptionally good and integrated with the onstage band. Despite the darkness of the show's themes, "Hadestown" rocks its audience, keeps its attention, and makes its many points.
This is excellent theater, but it is not easy theater. Audience members would be benefited by a little research into "Hadestown's" pedigree and familiarity with Mitchell's tunes before attending. Some lyrics can be difficult in a huge auditorium sound system.
There is significant information available on the web. I promise those who take the time will be rewarded. "Hadestown" is among the best.
Kansas City is fortunate to score a week-long pause on the Covid-19 delayed First National Tour of "Hadestown" at the Kansas City Music Hall. "Hadestown" continues its KC run through Sunday, January 22. The original Broadway production continues at The Walter Kerr Theatre on New York's 42nd Street.