DJ Duggz News
LITTLE SHOP OF HORRORS Announces 40th Anniversary Celebrations
by Chloe Rabinowitz - Apr 28, 2022
The Off-Broadway revival of Alan Menken & Howard Ashman's LITTLE SHOP OF HORRORS will paint the town green in honor of the musical's ruby red 40th anniversary. Beginning Thursday, April 28, and throughout the month of May, there will be various events, contests, special performances, and activations to celebrate the beloved, award-winning show's incredible legacy.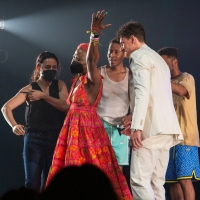 Photos: PASS OVER, the First Broadway Play to Return, Celebrates First Preview!
by Jennifer Broski - Aug 5, 2021
Pass Over, the first Broadway show to begin performances since the start of the pandemic, took its first bow at the August Wilson Theatre just last night, heralding Broadway's return after a year and a half away. BroadwayWorld was there for the special night and you can check out photos below!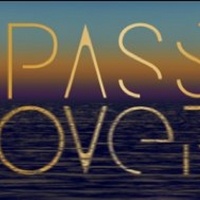 PASS OVER To Celebrate First Performance on Broadway with A Post-Show Block Party
by Chloe Rabinowitz - Jul 28, 2021
PASS OVER announced today it will hold a block party on West 52nd Street in celebration of its first preview, and the first performance of a play on Broadway since March 2020, on Wednesday August 4 outside of the August Wilson Theatre (245 W 52nd Street, New York, NY).
BWW Interview: Theatre Life with Lileana Blain-Cruz
by Elliot Lanes - Apr 13, 2021
Today's subject Lileana Blain-Cruz is currently living her theatre life as the director of Signature Theatre's latest Signature Features streaming offering entitled Daniel J.Watts' The Jam: Only Child. The show recounts Watts' life as the only child of a single mother. From the fierce growing pains of boyhood innocence to the awkwardness of teenage years to a proud Black man, Daniel digs through his memory's attic in a powerful and playful story of metamorphosis. The production is available for streaming through May seventh on Marquee TV.
BWW Review: DANIEL J WATTS' THE JAM: ONLY CHILD at Signature Theatre
by Russell Smouse - Mar 17, 2021
Signature Theatre's second production in their Signature Features 2021 season, Daniel J Watts THE JAM: ONLY CHILD is written and performed by 2020 Tony Award Nominee Daniel J Watts and is the fifth installment of Watts' The Jam series. The series namesake comes from his great grandmother's method of creating jam, whereupon what she could not use for herself, she would share with other people. It is available to stream in HD on Marquee TV from March 16 through May 7.
Signature Theatre Announces Streaming Dates for Daniel J. Watts' THE JAM: ONLY CHILD
by Chloe Rabinowitz - Mar 16, 2021
Signature Theatre has announced the full cast and streaming dates for Daniel J. Watts' The Jam: Only Child, the second production in the Signature Features 2021 Season. Written and performed by Daniel J. Watts and featuring DJ Duggz, The Jam: Only Child is the fifth in Watts' The Jam series.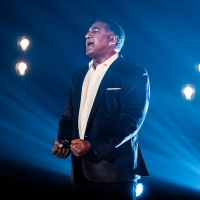 Signature Theatre Announces 2021 Five-Show Season, Featuring Norm Lewis, Solea Pfeiffer, Daniel J. Watts and More
by Chloe Rabinowitz - Dec 2, 2020
Signature Theatre has announced the full lineup for Signature Theatre's 2021 Signature Features season, five fully-staged plays and musicals, made exclusively for the screen and professionally filmed in HD on set (multiple safety protocols were employed to ensure artists' and crew's safety).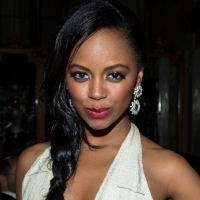 Krystal Joy Brown & Claim Our Space Now Call on Theatre Community for RALLY FOR FREEDOM
by Nicole Rosky - Jun 26, 2020
Claim Our Space Now, Hamilton's Krystal Joy Brown, along with fellow officials, leaders, and activists have come together to urge the Broadway & theatrical community at large to peacefully protest the erasure of Black lives and Black Trans Lives in our communities. In alliance with Broadway for Racial Justice, Claim Our Space Now is fighting for respect and action for Tony McDade, Riah Milton, Dominique Fells, Nina Pop, and the countless other lives that have been stolen with little to no recourse. All of our voices are valuable in this urgent fight to save ALL Black lives.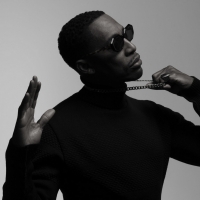 Love Is In The Air At NJPAC's Valentine's Day Shows!
by A.A. Cristi - Jan 30, 2020
See full details for NJPAC's slate of Valentine's Day Shows below!  
Kentucky Performing Arts Presents Raphael Saadiq's Jimmy Lee Tour
by Stephi Wild - Jan 7, 2020
Raphael Saadiq's Jimmy Lee Tour with Jamila Woods and DJ Duggz comes to Old Forester's Paristown Hall, Monday, February 17, 2020 at 8 p.m., doors open at 7 p.m.