Latest News on Christopher Seiber
Latest News on Christopher Seiber
Christopher Seiber News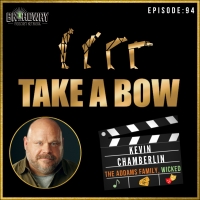 LISTEN: Kevin Chamberlin Talks TikTok & More on TAKE A BOW
by Chloe Rabinowitz - Mar 10, 2022
This episode has it all! In this episode he takes us through his career, life journey, and inside scoop from his favorite productions.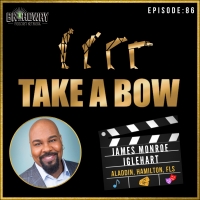 Listen: James Monroe Iglehart Talks HAMILTON, FSL & More on TAKE A BOW
by Chloe Rabinowitz - Jan 19, 2022
James Monroe Iglehart joined this past week's episode of Take A Bow. This episode has it all! From Jaw-dropping facts you never knew about shows he's been in, to hilarious jokes, comments sprinkled in from the witty Iglehart. Listening to James reflect on his Tony Award Winning role of Genie in Aladdin is something you don't want to miss. 
Josh Lamon Welcomes COMPANY Cast Members Live Tomorrow on JOSH SWALLOWS BROADWAY!
by A.A. Cristi - Mar 31, 2020
Company on Broadway cast members Christopher Seiber, Jennifer Simard and Claybourne Elder will join Josh live at 9 PM EST for hilarious stories, love and shenanigans.
BWW Interview: Trent Mills of THE MUSIC MAN at 5-Star Theatricals
by Cary Ginell - Oct 24, 2019
Trent Mills is one of those versatile young actors who can do it all - a 'five-tool' player who can act, sing, dance, do drama, and comedy and do it all well. Mills is starring as Marcellus Washburn in 5-Star Theatricals' production of 'The Music Man,' which plays through Oct. 27 at the Thousand Oaks Civic Arts Plaza. We talked with Mills about the art of physical comedy and his fresh, new approach to his character.
Photo Coverage: Broadway's Best Attend the 85th Annual Drama League Awards
by Walter McBride - May 18, 2019
The 85th Annual Drama League Awards were handed out last night, May 17, at the Marriott Marquis Times Square (1535 Broadway).
Photo Coverage: Christopher Sieber, Joe Iconis, Lauren Ridloff, and More Present at the Shubert Foundation's 5th Annual High School Theatre Festival!
by Monroe George - Mar 19, 2019
One hundred and fifty talented NYC public school students made their Broadway debuts when the 5th annual SHUBERT FOUNDATION HIGH SCHOOL THEATRE FESTIVAL for NYC Public Schools took place on Monday, March 18 at the Music Box Theatre. We've got an inside look at the evening below!

BWW Album Review: THE PROM is the Perfect Blend of Glitter, Confetti, and Heart
by David Clarke - Dec 21, 2018
With moxie, sequins, and indefatigable whimsy, Sony Masterworks Broadway's THE PROM (Original Broadway Cast Recording) perfectly captures the mirth of the heartwarming Broadway production. Masterfully blending Matthew Sklar's toe-tapping score, Chad Beguelin's rib-tickling and heartfelt lyrics, and the stellar performances of the cast, this album is as charming as it is mesmerizing.

BWW Interview: Todd Ellison Conducts The Philly POPS Best of Broadway Concert Series at The Kimmel Center
by Amber Kusching - Mar 9, 2018
This weekend, the curtain goes up on The Philly POPS' Best of Broadway concert, presented as a part of the POPS' 39th season at The Kimmel Center for Performing Art's Verizon Hall. The event features recognizable favorites from more than twenty Broadway shows, as well as music from Disney. This special concert series runs from March 9-11, 2018 and tickets starting at $35 can be purchased at http://phillypops.com/broadway
BWW Interview: Todd Ellison Conducts The Philly POPS Best of Broadway Concert at The Kimmel Center
by Amber Kusching - Mar 7, 2018
Meet Broadway musical guru, Todd Ellison, who will be the guest conductor for The Philly POPS Best of Broadway concert March 9-11, 2018 at The Kimmel Center.

Stars Of The Stage Join Philly POPS For Best Of Broadway Show
by Stephi Wild - Mar 1, 2018
Three of Broadway's most celebrated stars join the Philly POPS and conductor Todd Ellison - hailed by The New York Times as one of "Broadway's electric conductors" - for Best of Broadway March 9-11, 2018 at the Kimmel Center.