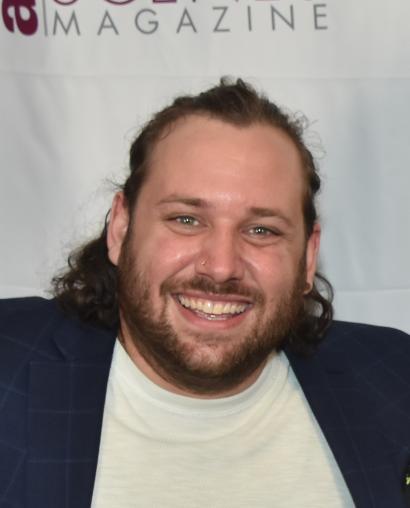 Birth Place: Sarasota
Latest News on Chris Blem
Chris Blem News
Photos: See Liz Callaway, Tovah Feldshuh & More on the Red Carpet of the American Songbook Association Gala
by Genevieve Rafter Keddy - May 10, 2022
American Songbook Association recently hosted the Third Annual Gala to honor Stephen Schwartz on Monday, May 9 at 7:30 PM. Schwartz - the Oscar, Grammy and Tony-winning composer and lyricist of Wicked, Pippin, Godspell and more - received the 2022 ASA Lifetime Achievement Award.
Photo Flash: GIVE MY REGARDS…THE BEST OF BROADWAY! A COMPETITION LIKE NO OTHER Has A Winner And Is A Winner at Feinstein's/54 Below
by Stephen Mosher - Sep 15, 2021
A singing contest born during the quarantine has concluded its run and last night a winner was announced after an unforgettable night of music.
Pocono Mountains Music Festival Announces 2021 Season
by Chloe Rabinowitz - Jun 24, 2021
 Artistic Director, Scott Coulter, has announced that the Pocono Mountains Music Festival will bring music back to the Pocono Mountains this summer, with performances July 23rd through July 31st. Performances will be held at venues across the Poconos - Buck Hill Falls, Skytop Lodge, Pocono Mountains East High School, and the Sherman Theater.
BWW NEWS: Spot-On Entertainment Announces ROAR! THE MUSICAL Will Broadcast Virtually
by Stephen Mosher - Mar 11, 2021
A leader in cabaret and concert productions, Scott Coulter continues his company's excellence in the virtual medium.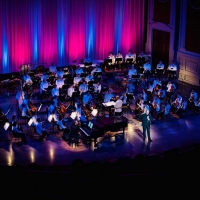 BWW Interview: Scott Coulter of SPOT-ON ENTERTAINMENT
by Stephen Mosher - Dec 18, 2020
The Army declares that they do more before nine am than most people do all day. The creator and head of Spot-On Entertainment must have served in the armed forces then, because just thinking about all the work he does is enough to exhaust the rest of the mere mortals on this planet.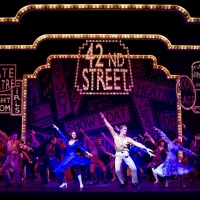 BWW Blog: The CCM Experience
by Student Blogger: Cassie Maurer - Jun 2, 2020
I am excited to share with you my adventures at CCM, and the incredible impacts that this program has made on my life.
BWW Feature: Scott Coulter Launches Spot-On Arts Academy
by Stephen Mosher - May 11, 2020
Respected concert and cabaret producer Scott Coulter realizes his dream of teaching the masses with the creation of Spot-On Arts Academy
Linda Eder, Alice Ripley, David Yazbek Ft. Lilli Cooper and More are Heading to Feinstein's/54 Below This Month
by Chloe Rabinowitz - Mar 2, 2020
This Month, FEINSTEIN'S/54 BELOW will present some of the brightest stars from Broadway, cabaret, jazz, and beyond. To purchase tickets or for more information, visit www.54Below.com/Feinsteins or call (646) 476-3551.

Photo Flash: Virginia Stage Company Presents MATILDA THE MUSICAL
by A.A. Cristi - May 22, 2019
Onstage now is Virginia Stage Company's Matilda The Musical through June 2. In collaboration with The Governor's School for the Arts, the multi-Tony award-winning musical features our local students alongside some of the top professional actors from around the country. 
Alison Fraser, Tim Young, Jess Hendy, And More Celebrate Peggy Lee
by Stephi Wild - Dec 1, 2018
PEGGY LEE is being celebrated December 15 at 7:00PM at Green Room 42 as the Season Finale of Blake Allen's 'An Evening With...' Series. Called 'an important vehicle for music preservation' (BroadwayWorld), the series is committed to honoring, and educating audiences about, the music of America from the early-mid part of the 20th century by setting these celebrated works with notable contemporary voices and new arrangements.
Chris Blem Videos
STAGE TUBE: 'I'm In Love With a Monster'
by Jeffrey Ellis - Jan 31, 2017
Despite W.C. Fields' warning about working with children and animals, you can now add another role to David Perlman's already impressive resume: adoring dad to a lovable pooch named Winnie Travid, the equally adorable, winsome and mischievous Chihuahua/terrier mix with whom he co-starred in A Dog Story off-Broadway, and who now is the star of his latest music video tribute, set to Fifth Harmony's 'I'm In Love With a Monster.'