Latest News on Charles Martin
Latest News on Charles Martin
Stage Credits
  [Broadway]
Original Broadway Production, 1944
Singer
  [Broadway]
1940
Captain Fletcher
  [Broadway]
1940
Soldier
  [Broadway]
1935
Ensemble
  [Broadway]
1935
H.A.C. Tomlinson
  [Broadway]
1932
Mr. Fisher
  [Broadway]
1930
Dancer
  [Broadway]
1918
Performer
  [Broadway]
1906
Performer
  [Broadway]
1906
Performer
  [Broadway]
1903
Performer
  [Broadway]
1902
Performer
  [Broadway]
1901
An Old Soldier
  [Broadway]
1900
Performer
  [Broadway]
1899
Performer
Stage
Performances
  [Broadway]
Original Broadway Production, 1944
Singer
  [Broadway]
1940
Captain Fletcher
  [Broadway]
1940
Soldier
  [Broadway]
1935
Ensemble
  [Broadway]
1935
H.A.C. Tomlinson
  [Broadway]
1932
Mr. Fisher
  [Broadway]
1930
Dancer
  [Broadway]
1918
Performer
  [Broadway]
1906
Performer
  [Broadway]
1906
Performer
  [Broadway]
1903
Performer
  [Broadway]
1902
Performer
  [Broadway]
1901
An Old Soldier
  [Broadway]
1900
Performer
  [Broadway]
1899
Performer
Charles Martin News
Paramount Sets THE UNTOUCHABLES 4K UHD Release
by Michael Major - Mar 14, 2022
Sean Connery won his only Oscar® for his portrayal of veteran officer Jimmy Malone in the blockbuster hit. Written by David Mamet, THE UNTOUCHABLES also boasts a Grammy Award-winning score by the legendary Ennio Morricone and an excellent supporting cast including Patricia Clarkson, Andy Garcia, and Charles Martin Smith.
Festival Theater Hudson Announces Inaugural 2021-2022 Season
by Chloe Rabinowitz - Jul 1, 2021
Festival Theater Hudson today announced its inaugural 2021-2022 season, beginning with a Gala Inaugural Concert featuring the US premier of Israeli composer Ittai Shapira's Magyar: A Concerto for Two Violins, followed by Act l of Richard Wagner's Die Walkure.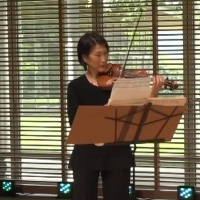 Boston Symphony Orchestra Presents John & Mary Ferrillo in Encore Series and More
by Chloe Rabinowitz - Oct 6, 2020
Encore BSO Recitals stream will feature BSO violinist Lucia Lin performing the solo work 'Prayer' from Suite Mestiza by contemporary composer Gabriela Lena Frank and, with cello colleague Owen Young, Ravel's Sonata for Violin and Cello.
Syracuse Stage's POETRY & PLAY Moves Online With Nationally Acclaimed Poets
by A.A. Cristi - Oct 5, 2020
Nationally recognized poets Joshua Bennett, Rachel Hadas, Linda Gregerson, David Yezzi and Charles Martin bring their poetry to Central New York via the new online series from Syracuse Stage, a?oePoetry & Play.a??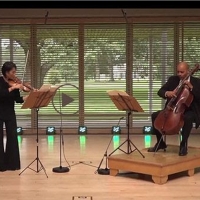 Boston Symphony Orchestra Announces ENCORE BSO RECITALS Series
by Chloe Rabinowitz - Sep 16, 2020
The Boston Symphony Orchestra is pleased to present Encore BSO Recitals, a colorful and eclectic online concert series spotlighting 50 musicians of the Boston Symphony Orchestra in small ensembles and giving viewers a rare opportunity to experience the individual artistry of many of the musicians who make up the world-renowned ensemble.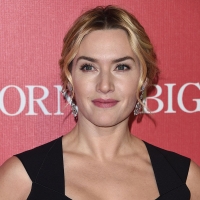 Kate Winslet to Receive Festival Tribute Award From Toronto International Film Festival
by Kaitlin Milligan - Jul 16, 2020
 Joana Vicente and Cameron Bailey, Co-Heads of TIFF, today unveiled Academy Award–winning actress Kate Winslet as the recipient of this year's TIFF Tribute Actor Award,
Tanglewood 2020 Online Festival Announces Week Three Programming
by A.A. Cristi - Jul 13, 2020
The Tanglewood 2020 Online Festival is a groundbreaking digital series of audio and video streams featuring newly created content being recorded at Tanglewood's Linde Center in July alongside previously recorded material from Tanglewood being released for the first time.
Syracuse Stage Schedules MEDEA Live Online Panel Discussion, MEDEA AND THE MOMENT
by Chloe Rabinowitz - Jun 5, 2020
With an online reading of Charles Martin's new translation of 'Medea' scheduled for this weekend, Syracuse Stage has announced a live online panel discussion, 'Medea and the Moment,' for Monday, June 8 to discuss issues related to current events that are addressed in Euripides' tragedy.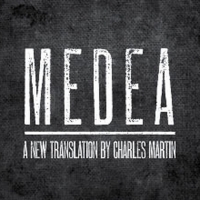 Syracuse Stage Presents New Translation Of MEDEA In Free Online Reading
by A.A. Cristi - May 29, 2020
Syracuse Stage celebrates a new translation of a classic Greek tragedy as the a?oeCold Read Festival of New Playsa?? moves online to present a reading of Euripides' a?oeMedea.a??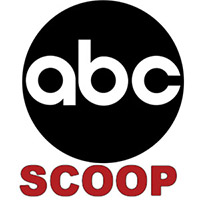 Scoop: Coming Up on a New Episode of FOR LIFE on ABC - Tuesday, March 10, 2020
by TV Scoop - Feb 24, 2020
Get all the scoop on Coming Up on a New Episode of FOR LIFE, airing on ABC on Tuesday, March 10, 2020!
Charles Martin Frequently Asked Questions
How many Broadway shows has Charles Martin been in?
Charles Martin has appeared on Broadway in 15 shows.
How many West End shows has Charles Martin been in?
Charles Martin has not appeared in the West End