Latest News on Charles Leggett
Charles Leggett News
Review: MACBETH from Seattle Shakespeare
by Jay Irwin - Oct 29, 2022
In this time of year with black cats, ghouls and ghosts, and things that go bump in the night, it stands to reason that Seattle Shakespeare would bring out one of the bloodier and creepier of Shakespeare's canon, "Macbeth", or "the Scottish play" as it's known by superstitious theater folk who don't wish to incur its curse. And while this production, directed by the incredible John Langs, hits most of the right notes (in more ways than one), there was one major point of the show that just didn't work for me. But we'll get to that in a minute.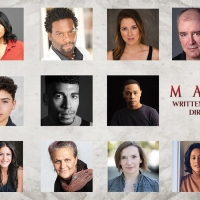 Full Casting Announced For Seattle Shakespeare's MACBETH
by Stephi Wild - Sep 29, 2022
Rehearsals began yesterday for Seattle Shakespeare Company's fall production of Macbeth, which runs from October 25 to November 20.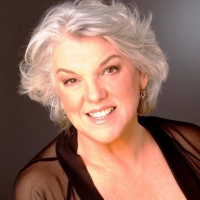 Tyne Daly Will Lead the Nation's Top Regional Theater Actors as Master Teacher for the 2022 Lunt-Fontanne Fellowship Program
by A.A. Cristi - Jun 8, 2022
Ten Chimneys Foundation has announced renowned actor Tyne Daly will serve as the Master Teacher for the 2022 Lunt-Fontanne Fellowship Program, a national program to serve the future of American theater.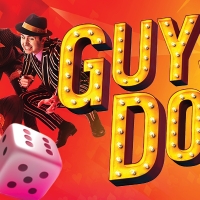 GUYS & DOLLS Hits Village Theatre's Stage For The Holiday Season
by A.A. Cristi - Sep 25, 2019
This winter, Village Theatre will warm the cold and dreary Seattle days with the brassy and colorful iconic crowd pleaser, Guys & Dolls. The second show in their celebratory 40th Anniversary Season, Guys & Dolls will run at the Francis J. Gaudette Theatre in Issaquah November 7 a?' December 29, 2019 before moving to the Everett Performing Arts Center January 3 a?' February 2, 2020.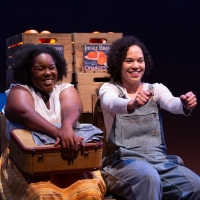 BWW Review: BULRUSHER from Intiman Fails to Engage
by Jay Irwin - Aug 24, 2019
Eighty percent of having a successful show is casting. If you have the right cast, even the dullest show can shine. However, that means the opposite is also true. You can have a good play, such as Eisa Davis' a?oeBulrushera??, currently being offered from Intiman Theatre, but if the cast isn't there, then neither is the decent storytelling. In the case of Intiman's show, the cast is mostly there, but one glaring weak link sapped the energy and emotion from a piece that should be filled with energy and emotion.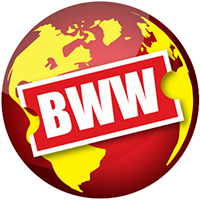 Intiman Theatre Presents BULRUSHER
by Julie Musbach - Jul 25, 2019
Intiman Theatre announce the cast for their upcoming production of BULRUSHER, presented in partnership with The Hansberry Project, and directed by Seattle favorite Valerie Curtis-Newton. The cast will star Ayo Tushinde as Bulrusher, along with Allyson Brown, Adam Fontana, Reggie Jackson, Charles Leggett and Christine Salvador. This lyrical and passionate coming of age story will play at The Jones Playhouse at the University of Washington, from August 20 - September 14, 2019.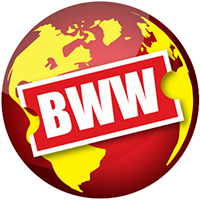 Season 3 Of BRASS Podcast to Feature New Northwest Cast Members
by Julie Musbach - Jul 12, 2019
The ongoing alternate-history podcast BRASS premieres its third season this month. Recorded in Seattle, Washington and featuring a veteran cast of Pacific Northwest talent, the series follows the adventures of a quartet of Victorian science geniuses and their ongoing battle against a criminal mastermind known only as the Crime Minister.
BWW Review: TINY BEAUTIFUL THINGS at the Seattle Rep Offers Up Sage Advice
by Jay Irwin - May 23, 2019
Nia Vardalos' stage adaptation of Cheryl Strayed's book "Tiny Beautiful Things", currently playing at the Seattle Rep, on the surface may seem like just a string of Strayed's advice columns, but when you peel back the layers and dive deeper it becomes so much more. As we get into the advice, we also get a glimpse into the woman who gave it, painting a portrait of a woman who's been through a lot and come out wiser on the other side.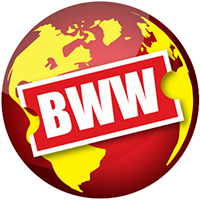 Full Cast Released For TINY BEAUTIFUL THINGS At Seattle Rep
by Stephi Wild - Apr 30, 2019
Seattle Rep today announced the cast and creative team of its final production of the 2018/2019 Season, Tiny Beautiful Things, based on the best-selling book by Cheryl Strayed (Torch, Brave Enough, Wild, 'Dear Sugar') and adapted for the stage by Academy Award nominee Nia Vardalos (My Big Fat Greek Wedding, Instant Mom). Co-conceived by Marshall Heyman ('Dietland'), Thomas Kail (Hamilton, Fox's 'Grease Live!'), and Vardalos, and directed by Courtney Sale (Artistic Director for Seattle Children's Theatre), Tiny Beautiful Things will run May 17 - June 23, 2019 (opening night is May 22) on the Leo K. stage. Single tickets are on sale now (starting at $17) and are available through the Seattle Rep Patron Services Office at 206.443.2222 or online at SeattleRep.org.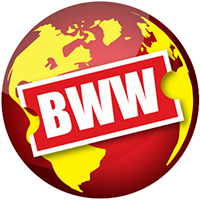 Winners Announced For Seattle's 2018 Gypsy Rose Lee Awards
by Stephi Wild - Feb 1, 2019
The votes are in and the nominees have been announced! And now, the worthy recipients of the 2018 Gypsy Rose Lee Awards are finally able to get the recognition they richly deserve.
Charles Leggett Videos
STAGE TUBE: Sneak Peek at the Making of Seattle Rep's A RAISIN IN THE SUN
by Stage Tube - Oct 6, 2016
Seattle Repertory Theatre presents A Raisin in the Sun, a classic Lorraine Hansberry's drama, directed by Timothy McCuen Piggee. A Raisin in the Sun is currently running thru October 30, 2016 in the Bagley Wright Theatre. Tickets are on sale now through the Seattle Rep Box Office at (206) 443-2222 and online at seattlerep.org.  BroadwayWorld brings you a sneak peek at the making of the show below!