Latest News on Cathy Tyson
Cathy Tyson News
November and Holiday Season 2022 Announced at Wigmore Hall
by Stephi Wild - Oct 4, 2022
Wigmore Hall celebrates the 2022 Holiday Season with five Christmas concerts performed by leading choirs and ensembles in the UK and Europe. 
BWW Review: ROCKETS AND BLUE LIGHTS, National Theatre
by Bella Bevan - Sep 3, 2021
Winsome Pinnock's new political play finally gets a full run at the National, after its Royal Exchange Theatre premiere was curtailed due to Covid. It's apt since Pinnock began work on the play, which won the 2018 Alfred Fagon Award, while on attachment with the National Theatre's New Work Department in 2016.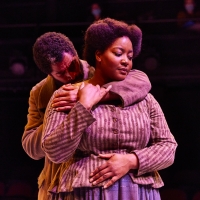 Photos: The National Theatre Presents ROCKETS AND BLUE LIGHTS
by Chloe Rabinowitz - Aug 31, 2021
The National Theatre has released production images for Rockets and Blue Lights. Directed by Miranda Cromwell, the play was first staged at the Royal Exchange Theatre in Manchester before being cancelled due to Covid-19 and will now open in the Dorfman theatre from 25th August to 9th October 2021.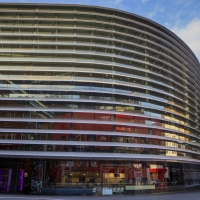 Curve Theatre Launches New Educational Initiative CURVE CLASSROOM
by Chloe Rabinowitz - Jan 13, 2021
Curve theatre will support home-schooling during the third national lockdown with a brand new educational initiative, Curve Classroom. Available on Curve's website and YouTube channel, the free sessions will be available every weekday from 4pm and delivered by a range of leading artists including performers, designers and more.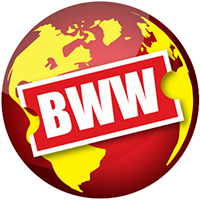 Cathy Tyson Joins Curve Leicester Board Of Trustees
by Stephi Wild - Dec 9, 2020
Acclaimed actress Cathy Tyson has joined the Board of Trustees at Leicester Theatre Trust, the body responsible for governing Curve.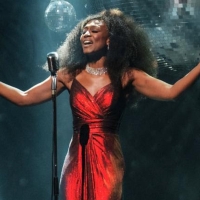 Christmas Comes Early With New Single From THE LOSS ADJUSTER
by A.A. Cristi - Nov 13, 2020
Early Christmas wishes are granted today as Pink Flamingo Films and Pink Flamingo Records announce that Beverley Knight has released "A Christmas Wish, The Theme To The Loss Adjuster", an original Christmas single for the soundtrack for feature film The Loss Adjuster. The new song and music video are available today.
MY BEAUTIFUL LAUNDRETTE Has Been Released Online
by Stephi Wild - Sep 3, 2020
After reimagining Hanif Kureishia??s groundbreaking film for a whole new generation last year, Nikolai Fostera??s acclaimed staging of My Beautiful Laundrette is now available to watch for free online.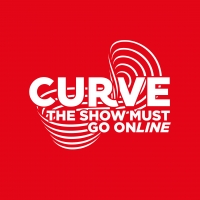 Leicester's Curve Theatre Announces Digital Programming With THE SHOW MUST GO ONLINE
by Chloe Rabinowitz - Apr 17, 2020
Leicester's Curve theatre has announced a host of online initiatives to bring theatre into audiences' homes during lockdown. A full list of content, which will be regularly updated, can be viewed here.
BWW Review: THE IMPORTANCE OF BEING EARNEST, Archive Recording at Curve
by Jenny Ell - Apr 6, 2020
Following the popularity of last week's stream of Memoirs of an Asian Football Casual, Curve have whipped out another archive recording; this time, their 2016 production of The Importance of Being Earnest, co-produced with Birmingham Repertory Theatre.
Curve to Share THE IMPORTANCE OF BEING EARNEST Online For Free
by Chloe Rabinowitz - Apr 3, 2020
urve (Leicester) are going to share a tech recording of their critically acclaimed production of The Importance of Being Earnest (2016) online for free. The production will be uploaded on Sunday 5th April at 7pm as a warm up to the Oliver Awards - Greatest Moments, airing at 10.15pm on ITV.