Latest News on Carol Lynn:
Latest News on Carol Lynn
Carol Lynn News
NF2 Productions Presents Salt Lake City Workshop Production And Premiere Of Steven Fales' MORMON BOY TRILOGY
by A.A. Cristi - Dec 8, 2022
Three Solo Plays in Repertory: Confessions of a Mormon Boy, Missionary Position, and Prodigal Dad' at the Rose Wagner Performing Arts Center through Dec 30.
The Talent Managers Association Announces The 2022 Heller Award Nominees
by A.A. Cristi - Sep 13, 2022
After an extended pause due to the Covid-19 pandemic, The Heller Awards will return in-person Thursday, November 10th, 2022 at the Taglyan Complex in Los Angeles.
BWW Feature: MASH NOTE TO FACING EAST at Richmond Triangle Players
by Susan Haubenstock - Jun 5, 2020
In 2010, Carol Lynn Pearson's 'Facing East' was the perfect show to usher Richmond Triangle Players into their own home.
Plan-B Theatre Presents the World Premiere Of THE AUDACITY by Jenifer Nii
by A.A. Cristi - Feb 12, 2020
Plan-B's 2019/20 Season concludes with the world premiere of by Jenifer Nii  | March 26-April 5, 2020
PBS KIDS to Premiere HERO ELEMENTARY on June 1
by Kaitlin Milligan - Jan 28, 2020
Science is powerful – and HERO ELEMENTARY, a new multiplatform animated PBS KIDS series, co-produced by Twin Cities PBS and Portfolio Entertainment, will help spark a love of science among kids nationwide when it premieres June 1, 2020 on PBS stations.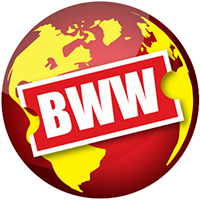 Park Avenue Armory Announces Partners For 100 Years | 100 Women Commissions Initiative
by Stephi Wild - Jan 16, 2020
Park Avenue Armory, with lead partner National Black Theatre, today announced it has invited ten New York City-based cultural institutions to join 100 Years |100 Women, a two-part, multidisciplinary initiative marking the centennial of the ratification of the 19th Amendment. Together, this cohort of institutionsa?"which includes the Apollo Theater; The Juilliard School; La MaMa Experimental Theatre Company; The Laundromat Project; The Metropolitan Museum of Art; Museum of the Moving Image; National Sawdust; New York University (Department of Photography and Imaging, Tisch School of the Arts; Office of Global Inclusion, Diversity and Strategic Innovation; and Institute of African American Affairs & Center for Black Visual Culture); and Urban Bush Womena?"is commissioning one hundred artists who self-identify as women to respond to this significant anniversary.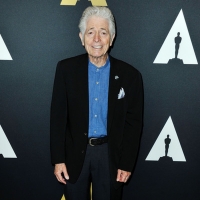 The Talent Managers Association Announces The 2019 Heller Award Nominees 
by A.A. Cristi - Oct 3, 2019
The Talent Managers Association Announces The 2019 Heller Award Nominees
PBS KIDS Announces New Series HERO ELEMENTARY
by Kaitlin Milligan - Oct 1, 2019
Today, PBS KIDS announced a new animated series, HERO ELEMENTARY, set to premiere in the summer of 2020.  HERO ELEMENTARY is a school for budding superheroes, where kids learn to master their innate powers, like flying and teleportation, while exploring science along the way. HERO ELEMENTARY aims to give children ages 4 to 7 the tools to solve problems by thinking and acting like scientists and igniting their natural curiosity and empathy. This new multiplatform series, co-produced by Twin Cities PBS and Portfolio Entertainment, will debut nationwide on PBS stations, the PBS KIDS 24/7 channel, and PBS KIDS digital platforms. 

The 35th Harmony Sweepstakes A Cappella Festival: New York Regional Competition
by Rebecca Russo - Mar 30, 2019
The Harmony Sweepstakes A Cappella Festival is the premier American showcase for vocal harmony music. The annual national competition draws from hundreds of vocal groups from around the country with regional competitions in eight cities, including New York City. The winning group from each festival is flown to perform in front of celebrity judges and a sold out house of enthusiastic a cappella fans at the National Finals. http://harmony-sweepstakes.com/newyork/
MORMON BOY TRILOGY to Head Off-Broadway Following Bay Street Run
by Julie Musbach - Jul 17, 2018
MORMON BOY TRILOGY, three solo plays written and performed by Outer Critics Circle Award Nominee Steven Fales and directed by Bay Street Theater's Artistic Director, Scott Schwartz, will play Bay Street this week in a special engagement.
Carol Lynn Videos
STAGE TUBE: Go Behind the Scenes With FACING EAST: THE MUSICAL!
by Sally Henry Fuller - Jun 20, 2015
West End's Lyric Theatre is presenting the premiere of FACING EAST, a new musical. Now making its UK premiere for one night only, this is one of the first opportunities to hear the soaring new score of this emerging musical following workshops in Dallas and Chicago and ahead of its first fully staged production in 2016. Check out a behind the scenes look at the show below!