Latest News on Camille Thurman
Camille Thurman News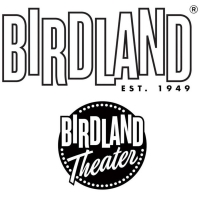 The Cookers, Jihye Lee, and More to Play Birdland This Month
by Blair Ingenthron - Mar 11, 2023
Repeat engagements include David Ostwald's Louis Armstrong Eternity Band, Frank Vignola's Guitar Night, Birdland Big Band and Arturo O'Farrill & The Latin Jazz Orchestra.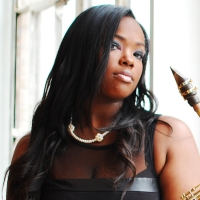 Camille Thurman Kicks Off New Partnership Between Jazz At Princeton And McCarter Theatre In February
by A.A. Cristi - Jan 13, 2023
Jazz at Princeton University, helmed by acclaimed saxophonist/composer Rudresh Mahanthappa, and the McCarter Theatre kick off a new partnership on Saturday, February 11 with "For the Love of It," a concert celebrating life, love, and culture through diverse musical styles and composers.
Hostos Center to Present Papo Vázquez With Mighty Pirates Troubadours This Month
by Chloe Rabinowitz - Dec 2, 2022
The Hostos Center for the Arts & Culture will present acclaimed trombonist and bandleader Papo Vázquez in concert, celebrating 'Holiday Jazz & Latin Jazz Parranda' with the Mighty Pirates Troubadours and Guest Artists Camille Thurman and Héctor Mercado on Saturday, December 10, 2022 at 8:00 p.m. in the Repertory Theater of Hostos Community College.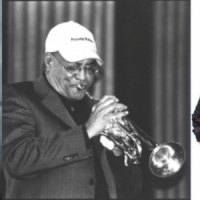 Annual NEA Jazz Masters Concert Returns To Flushing Town Hall With THE BLUES FEELING Next Month
by Stephi Wild - Oct 20, 2022
On Saturday, November 12th, Flushing Town Hall will host the 16th annual NEA Jazz Masters concert "The Blues Feeling," led by the acclaimed American jazz virtuoso Jimmy Owens.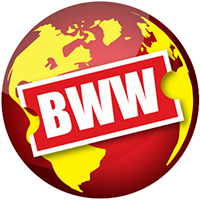 On Stage at Kingsborough Announces 2022-2023 Season
by Stephi Wild - Sep 12, 2022
On Stage At Kingsborough, a leading performing arts presenter, has announced its 2022-2023 season featuring world class artists from around the globe. On Stage At Kingsborough brings unparalleled performing arts to Southern Brooklyn, with an eclectic roster of leading artists spanning multiple genres including cabaret, dance, music, and family programming.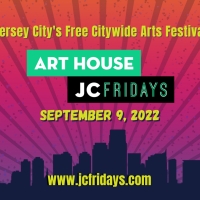 JC Fridays On September 9th Features Art Exhibitions, Open Studios, Live Musical Performances, and More
by Stephi Wild - Aug 25, 2022
Art House Productions has announced its upcoming JC Fridays on Friday, September 9. Jersey City's premiere quarterly arts festival will showcase a variety of happenings including visual art exhibitions, musical performances, and studio tours from 20+ artists, businesses, and organizations.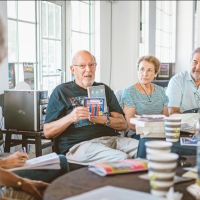 Arts Garage in Delray Beach Launches Series of Youth and Adult Arts Education Classes
by Stephi Wild - Aug 8, 2022
Marjorie Waldo, President & CEO of Arts Garage, is promoting six upcoming arts education classes for young people and adults this fall. Information about each of these courses including how to register is available online.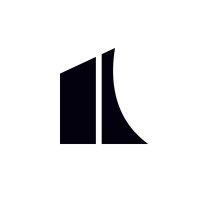 The Kennedy Center Announces Participants of the 22nd Annual Betty Carter's JAZZ AHEAD
by Chloe Rabinowitz - Aug 1, 2022
The Kennedy Center's international jazz career development program announced the participants of the 22nd annual Betty Carter's Jazz Ahead (BCJA) program. The two-week residency includes training in performance, composing, and career development.
Get Exclusive Presale Tickets For Chicago Symphony Orchestra's 2022/2023 Season
by Team BWW - Jul 27, 2022
Get exclusive presale access to Riccardo Muti's culminating season as music director which revives signature pieces, showcases the Orchestra's principal players and features premieres of new compositions. Season highlights also include guest appearances from Yefim Bronfman, Hilary Hahn, Maurizio Pollini, Joshua Bell, Maria João Pires and returning holiday favorites: A Chanticleer Christmas and Merry, Merry Chicago!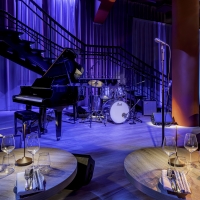 Chelsea Table + Stage to Present Charu Suri in RAGA JAZZ AND SUFI MUSIC
by Chloe Rabinowitz - Apr 15, 2022
CHELSEA TABLE + STAGE – New York's newest hotspot for intimate dining and extraordinary music – will present award-winning pianist and composer Charu Suri in "Raga Jazz: An Evening of Raga Jazz and Sufi Music" on Wednesday, May 18 at 7:00 PM.