Latest News on C. Leonard
C. Leonard News
Photos: First Look At the Cast of BETWEEN RIVERSIDE AND CRAZY At Stage West
by A.A. Cristi - Aug 4, 2022
Stephen Adly Guirgis's brilliant Pulitzer Prize winner Between Riverside and Crazy begins a 4-week regional premiere run at Stage West on Thursday, August 18. See photos from the production.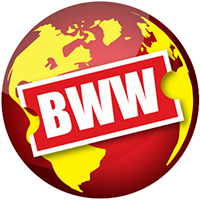 Actors Studio Drama School MFA Alumni Return to Alma Mater for the First Opening of the Repertory Season Since Spring 2019
by A.A. Cristi - Oct 5, 2021
Pace University's Actors Studio Drama School Master of Fine Arts Program today announced the return of its emblematic Repertory Season featuring the acting, directing, and playwriting Class of 2020 with five consecutive weeks of live performances, beginning Oct. 20, 2021.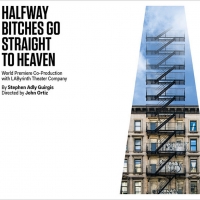 HALFWAY BITCHES GO STRAIGHT TO HEAVEN Extends One Week through December 29
by Chloe Rabinowitz - Nov 26, 2019
Atlantic Theater Company (Neil Pepe, Artistic Director; Jeffory Lawson, Managing Director) announces a one week extension for the world premiere production of Halfway Bitches Go Straight to Heaven by Pulitzer Prize winner Stephen Adly Guirgis (Between Riverside and Crazy), directed by Obie Award winner John Ortiz, and co-produced with LAByrinth Theater Company. The production, which opens on Monday, December 9th will now play through Sunday, December 29th, 2019 Off-Broadway at the Linda Gross Theater (336 West 20th Street).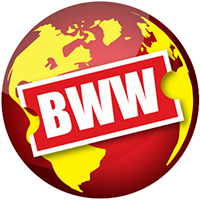 Free LAByrinth Pop-Up Event Takes On Family Separation At The Border
by Julie Musbach - Aug 15, 2019
LAByrinth Theater Company shakes the status quo yet again and reflects its roots as The Latino Actors Base with their upcomingInstallation on America.
Photo Flash: Actors Studio Drama School Closes Its 2019 Repertory Season
by Julie Musbach - May 22, 2019
The Actors Studio Drama School at Pace University 2019 Repertory Season completed its season of exciting and challenging theater productions with The Bald Soprano by Eugene Ionesco, Roger and Vanessa by Brett C Leonard, and the word premieres of Game Sugar by Juliet Cameron-Wilson and Picket Fence People by Estelle Olivia. The season features the work of the graduating MFA Acting and Directing students who collaborate on professionally produced productions presented at the ASDS Repertory Theater in downtown Manhattan.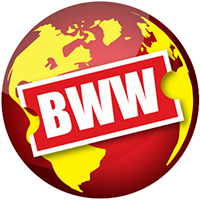 LAByrinth Barn Series Begins In One Week
by A.A. Cristi - Jan 4, 2019
LAByrinth Theater Company (Artistic Director John Ortiz, Executive Director Rachel Shuey) is pleased to announce the selections for their 19th Annual Barn Series, the award-winning company's developmental play reading series. This year's series features ten new plays written and directed by LAB company members. All readings are free and open to the public, and run from January 11-20, 2019 at Cherry Lane Theatre, where LAByrinth is the Company in Residence. Reservations will open to the public on January 2, 2019.
San Jose Stage Presents BETWEEN RIVERSIDE AND CRAZY
by Julie Musbach - Nov 13, 2018
San Jose Stage continues its "Explosively Charged" Season 36 with Stephen Adly Guirgis' Pulitzer Prize-winning 'Between Riverside and Crazy'. Directed by Jeffrey Lo 'Riverside' will feature renowned actor L. Peter Callender, Artistic Director of San Francisco's African-American Shakespeare Company.  This explosive comedy seemingly pulled directly from today's headlines boldly examines, with witty street-smarts and warmth, the slippery nature of justice.
New York's Rising Phoenix Repertory Brings CINO NIGHTS To L.A.
by A.A. Cristi - Oct 9, 2018
Cino Nights - The purchase of a book or poster gets you into this one-night only, site-specific theatrical event at Larry Edmunds Bookshop. New York's Rising Phoenix Repertory reprises its popular series in Los Angeles for the first time with seven commissioned, short, world premiere plays - all set in the bookshop - from some of theater's top contemporary writers. All proceeds go to the bookshop.
SpeakEasy Stage to Present BETWEEN RIVERSIDE AND CRAZY
by A.A. Cristi - Aug 20, 2018
From September 14 to October 13, 2018, SpeakEasy Stage Company will proudly present the New England premiere of the 2015 Pulitzer Prize-winning play BETWEEEN RIVERSIDE AND CRAZY.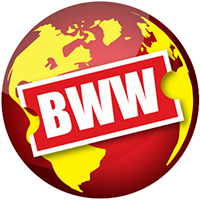 LAByrinth Theater Company Presents World Premiere Of DEVIL OF CHOICE
by A.A. Cristi - May 8, 2018
LAByrinth Theater Company (Artistic Director John Ortiz) recently announced that they will present the World Premiere of Devil of Choice by LAB Member Maggie Bofill (Winners, Drawn and Quartered). They are thrilled for performances to begin Wednesday, May 23, and will run through Saturday, June 9, 2018, at The Cherry Lane Theatre (38 Commerce Street, New York, NY 10014). An official opening night has been set for Monday, May 28, 2018. Tickets are available for $20 each and can be purchased online at www.labtheater.org/shows-and-events