Latest News on Bryan Barbarin
Bryan Barbarin News
Review: A MIDSUMMER NIGHT'S DREAM Presented by Folger Theater at The National Building Museum
by Megan Gray - Jul 20, 2022
What did our critic think of A MIDSUMMER NIGHT'S DREAM at Folger Theater? This summer, DMV theatergoers have a wide choice of different shows to go and see. William Shakespeare's classic play A Midsummer Night's Dream questions what it means to love and to dream. With such universal themes, this play is constantly produced so, what makes this production stand out among the rest?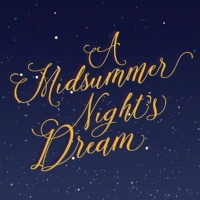 A MIDSUMMER NIGHT'S DREAM Comes to Folger Theatre This Summer
by Stephi Wild - May 25, 2022
Folger Theatre returns to live performances this summer with one of William Shakespeare's most magical and beloved comedies, A Midsummer Night's Dream. This romantic and mischievous romp will be produced as part of the National Building Museum's Summer Block Party on stage at The Playhouse that is being built from the ground up inside the Museum's majestic Great Hall.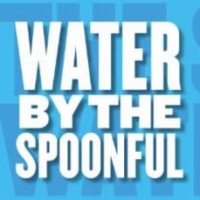 WATER BY THE SPOONFUL Comes to Cygnet Theatre This Month
by Stephi Wild - Mar 2, 2022
Rehearsals have begun for Cygnet Theatre's production of Water by the Spoonful by Tony-winning playwright Quiara Alegría Hudes (In the Heights). This Pulitzer prize-winning drama about forgiveness, redemption and family is directed by Meg DeBoard and runs March 23 through April 24. Opening Night for media is Saturday, March 26.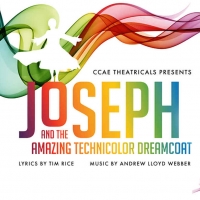 CCAE Theatricals Announces Cast & Creative Team Of JOSEPH In Concert
by A.A. Cristi - Oct 13, 2021
California Center for the Arts, Escondido Theatricals presents its inaugural main stage engagement of Joseph and The Amazing Technicolor Dreamcoat - In Concert.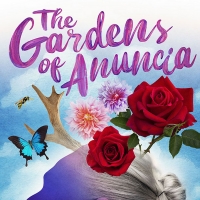 The Old Globe Announces Plans for Full Reopening, Season to Feature World Premieres by Michael John LaChiusa & More
by Chloe Rabinowitz - May 28, 2021
The Old Globe today announced plans for the long-awaited full reopening of its three theatres in Balboa Park. Audiences will be able to once again gather in the Globe's outdoor theatre starting June 4 and in the two indoor theatres in September.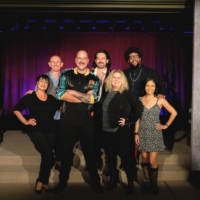 BWW Review: JUKEBOX HERO at San Diego Musical Theatre
by E.H. Reiter - May 4, 2021
JUKEBOX HERO is the new fun and frothy concert fundraiser streaming from San Diego Musical theatre.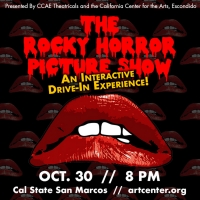 THE ROCKY HORROR PICTURE SHOW Experience Comes To The Drive-In In San Marcos
by Stephi Wild - Oct 24, 2020
CCAE Theatricals in association with The California Center for the Arts, Escondido announce the cast of the cult-classic horror spoof The Rocky Horror Picture Show.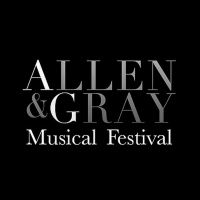 Richard Allen and Taran Gray to Premiere New Original Musicals Virtually to Raise Money for BC/EFA and BFRJ
by Chloe Rabinowitz - Jul 1, 2020
Award winning musical theater writers Richard Allen and Taran Gray have announced they will be premiering four of their new original musicals virtually to raise money for Broadway Cares/Equity Fights AIDS (BC/EFA) and Broadway for Racial Justice (BFRJ).
The Old Globe Announces Lineup For George L. Stevens Senior Center's Annual Juneteenth Celebration
by A.A. Cristi - Jun 13, 2019
For the third consecutive year, The Old Globe will participate in the George L. Stevens Senior Center's annual Juneteenth Celebration by presenting an original work developed through The Old Globe's arts engagement program coLAB: The Ruby in Us, with book and music written by Karen Ann Daniels, Director of the Mobile Unit at New York's Public Theater. Music for the piece was composed by Brandon Cerquedo, and language for the performance was collaboratively evolved in a workshop setting at the Center with the senior community that hosts the annual celebration. Award-winning director Delicia Turner Sonnenberg (Skeleton Crew at the Globe, Globe Classical Directing Fellow) returns to helm this wonderful program alongside lauded jazz musician, musical theatre favorite, and The Ruby in Us music director Leonard Patton.

New Play Festival Announced for January at New Village Arts
by Julie Musbach - Dec 18, 2017
New Village Arts is proud to announce its inaugural New Play Festival, FINAL DRAFT. In partnership with Oceanside's Bagby Beer Company, NVA will offer readings of three new plays, a playwriting workshop, and a panel discussion geared towards advancing the careers of playwrights, as well as local craft brewery beer tasting.
Bryan Barbarin Videos
BWW TV: Backstage With THE FANTASTICKS At Lamb's Players Theatre
by Eddie Varley - Jul 10, 2009
The world's longest- running musical THE FANTASTICKS is playing through July 26th at Lamb's Players Theatre in Coronado. BWW San Diego's Audra Stafford had the opportunity to interview several of the cast members and you can watch the segment right here on BWW TV!