Latest News on Brad Zimmerman
Stage Credits
  [Off-Broadway]
Off-Broadway Production, 2014
Performer
Writing
Writer
Stage
Performances
  [Off-Broadway]
Off-Broadway Production, 2014
Performer
Writing
Writer
Brad Zimmerman News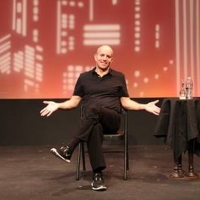 Bucks County Playhouse Presents MY RISE TO THE MIDDLE
by Stephi Wild - Jan 15, 2021
Comedian Brad Zimmerman, who served up some tasty comedy in his one-man show, "My Son the Waiter" in 2017, returns to Bucks County Playhouse for two performances, January 22 and 23 at 8 pm, of an all-new one-man comedy, "My Rise to the Middle."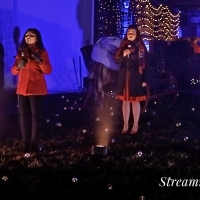 BWW Review: THE SPECTACULAR CHRISTMAS SHOW at Musical Theater Heritage
by Alan Portner - Dec 11, 2020
A KC holiday treasures I always enjoy is the "The Spectacular Christmas Show" at Musical Theater Heritage. Covid-19 has forced the "Christmas Show" off the main stage, but it has has been re-incarnated virtually and not lost much on the "Spectacular" scale and lost nothing in musical performance.
Brad Zimmerman Returns to The Morris Museum With MY RISE TO THE MIDDLE
by Chloe Rabinowitz - Aug 18, 2020
Comedian Brad Zimmerman returns to the Morris Museum with his new show, My Rise to the Middle, a sequel to his hit show, My Son the Waiter, which delighted audiences in the Bickford Theatre last year.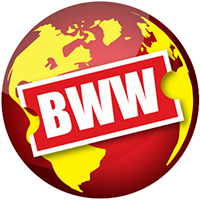 Cortland Repertory Theatre Downtown Announces Rescheduled Events
by A.A. Cristi - Apr 3, 2020
Cortland Repertory Theatre Downtown at 24 Port Watson Street has postponed the remainder of their spring season and has rescheduled most events for the Fall of 2020.  The following is planned:
Comic Brad Zimmerman Performs In A Benefit For Cortland Repertory Theatre Downtown
by Rebecca Russo - Jan 30, 2020
Cortland Repertory Theatre kicks off the 2020 Season at CRT Downtown, 24 Port Watson Street in Cortland with comic Brad Zimmerman in his new show My Rise to the Middle.  The performance, a benefit for CRT, will be held Friday, February 7 at 7:30PM; tickets are $20.00 in advance and $25.00 the day of.  Brad has been called a?oea unique and original voice in the world of comedya?? and promises a night of great laughs and hysterical stories.
MY SON THE WAITER: A JEWISH TRAGEDY Serves Up Laughter At The Michael-Ann Russell JCC
by Carol Kassie - Nov 21, 2019
Brad Zimmerman will bring his hit New York Comedy back to South Florida this season in his highly praised autobiographical comedy, My Son the Waiter:  A Jewish Tragedy.  Zimmerman's hilarious and poignant story is universal in its message:  The journey to follow one's dreama?? and the parents who SUFFER through it! The show will run from December 19th through January 12th in the Alan and Diane Lieberman Theater at the Michael-Ann Russell JCC in Aventura.  
Brad Zimmerman Brings MY SON THE WAITER: A JEWISH TRAGEDY To The Lakewood Cultural Center August 8 - 25
by Stephi Wild - Jul 27, 2019
Actor/Comedian Brad Zimmerman brings his NY Hit autobiographical solo show My Son the Waiter: A Jewish Tragedy to the Lakewood Cultural Center for three weeks beginning on Thursday, August 8 at 2 p.m. and continuing through Sunday, August 25. Performances are Thursday at 2 p.m. and 7:30 p.m., Friday at 7:30 p.m., Saturday at 2 p.m. and 7:30 p.m., and Sunday at 2 p.m. Tickets, from $40a?"$59, may be purchased online at www.mysonthewaiter.com or by phone at 303-987-7845. For group sales information, call 888-264-1788. The Lakewood Cultural Center is located at 470 S. Allison Parkway, in Lakewood, CO. 80226.

BWW Review: MY SON THE WAITER, A JEWISH TRAGEDY at Bickford Theater At The Morris Museum
by Jaclyn Layman - May 2, 2019
Brad Zimmerman lights up the stage at Bickford Theater at The Morris Museum.

MY SON THE WAITER, A JEWISH TRAGEDY Announced At The Morris Museum
by A.A. Cristi - Apr 9, 2019
Being a comedian is no joke. Ask Brad Zimmerman who spent 29 years waiting tables in New York City while chasing a career in acting and comedy. Brad brings the story of his tumultuous struggle to fulfill his dream and 'make it' as a comedic actor in New York City to the Bickford Theatre at the Morris Museum for six performances beginning May 2, 2019 through May 5, 2019.  My Son the Waiter: A Jewish Tragedy is one part standup, one part theatrical, and all parts uproarious. Just add seltzer.
Bickford Theatre Announces 2018-19 Season - Shakespeare, FOLLIES, and More
by Stephi Wild - Jul 31, 2018
The Morris Museum has announced the 2018-19 season in its Bickford Theatre, adventuring into new programming directions, while continuing to support live theatre and jazz. Notable, new additions this season include an expanded program of documentary and classic film, storytelling workshops, a public lecture series, and a new relationship with National Theatre London. Seats for most of this season's events are reserved. Tickets are available online at www.morrismuseum.org or by phone at 973-971-3706. The Bickford Theatre continues to provide a diverse set of offerings, while taking advantage of a unique strength as a theatre within a museum 'ecosystem'.
Brad Zimmerman Videos
Brad Zimmerman Frequently Asked Questions
How many shows has Brad Zimmerman written?
Brad Zimmerman has written 1 shows including My Son the Waiter, A Jewish Tragedy (Writer).