Latest News on Billie Krishawn
Billie Krishawn News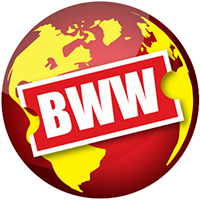 THE JOY THAT CARRIES YOU at Olney Theatre Tackles Race, Sexuality, and Religion
by Stephi Wild - Apr 12, 2022
Awa Sal Secka and Dani Stoller's new play The Joy That Carries You begins rehearsals today for its World Premiere at Olney Theatre Center. Directed by Jason Loewith and Kevin McAllister, performances begin May 11, 2022, and run through June 12, 2022. The Invited Press performance will be held Sunday, May 15 at 1:45 pm.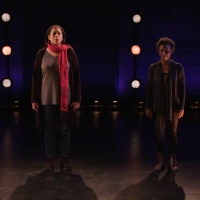 BWW Review: UNTIL THE FLOOD at Studio Theatre
by Barbara Trainin Blank - Apr 20, 2021
DC's Studio Theatre is known as a leading contemporary theater, and the subject matter of its current production can scarcely be more so. Inspired by the police killing of young Michael Brown in 2014 in Ferguson, Mo., and based on dozens of interviews conducted in its aftermath across the city's communities by playwright Dael Orlandersmith, Under the Flood goes beyond any specific such shooting to explore African American-White relations on a much-broader and emotionally charged scale. The anger and mistrust, the occasional ties of friendship. Personal success and failure amidst social upheaval.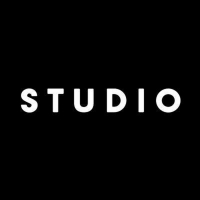 Felicia Curry, Ora Jones and Billie Krishawn Star in UNTIL THE FLOOD at Studio Theatre
by Chloe Rabinowitz - Apr 2, 2021
In his directorial debut at Studio Theatre, Associate Artistic Director Reginald L. Douglas has reimagined Pulitzer Prize finalist Dael Orlandersmith's Until the Flood as an ensemble piece for a multigenerational cast of Black women that captures how tragedy in one community became a flashpoint for racial justice across the United States.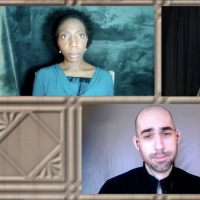 BWW Review: THE DEVIL'S DISCIPLE streaming from Washington Stage Guild
by Roger Catlin - Mar 18, 2021
A strong cast and steady pace make this rare performance of Shaw's first hit work a worthwhile free tune-in.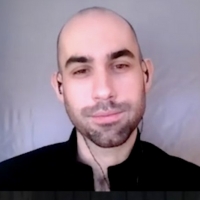 Photo Flash: Washington Stage Guild Presents THE DEVIL'S DISCIPLE
by A.A. Cristi - Mar 8, 2021
The Washington Stage follows up on its greatly popular presentation of Don Juan In Hell last November with a very different "devilish" play by Irish playwright George Bernard Shaw.
BWW Review: THE OHIO STATE MURDERS at Round House Theater
by Roger Catlin - Dec 7, 2020
The third online production in the series, and the second from Kennedy's Alexander Plays, is a penetrating, seemingly straightforward tale of mid-20th century discrimination in academia, blended with unspeakable crime.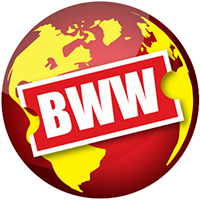 Round House Theatre and McCarter Theatre Center Present Virtual Play Festival 
by A.A. Cristi - Oct 29, 2020
Round House Theatre, in association with McCarter Theatre Center, announces additional details for The Work of Adrienne Kennedy: Inspiration & Influence, a four-week festival highlighting the award-winning playwright.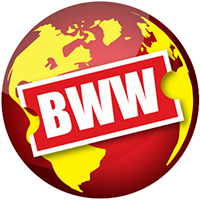 Olney Theatre Center Launches JUST ARTS For a 4-Week Online Run
by Stephi Wild - Oct 2, 2020
a?oeJust Arts: A Celebration of Arts and Activisma?? kicks off on Friday, October 9 streaming at 7:00 pm with an episode dedicated to one of four featured weekly social justice pillars, a?oeEquitya?? curated by Nicole A. Watson.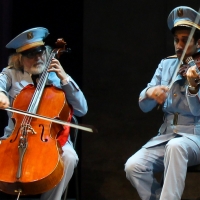 THE BAND'S VISIT Tour Wins Helen Hayes Award for 'Outstanding Visiting Production'
by A.A. Cristi - Sep 25, 2020
On September 25, the 36th Annual Helen Hayes Awards concluded, after a series of virtual events celebrating Washington's dynamic and diverse theatre community.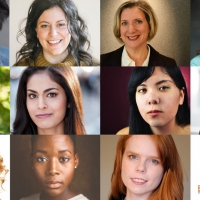 The Keegan Theatre Announces WOMXN ON FIRE FESTIVAL
by A.A. Cristi - Mar 3, 2020
Keegan's Boiler Room Series has announced the 4th Annual WOMXN on Fire Festival at Keegan Theatre, March 9-15, 2020.