Latest News on Bill Westmoreland
Bill Westmoreland News
EXCLUSIVE OFFER! Tony Winner Donna McKechnie Honors Stephen Sondheim
by - May 23, 2022
Special Offer - EXCLUSIVE OFFER! Tony® winner Donna McKechnie honors Stephen Sondheim
Jim Caruso & Billy Stritch to Return to Bemelmans at The Carlyle Hotel
by Chloe Rabinowitz - Mar 10, 2022
For the tenth year in a row, Jim Caruso & Billy Stritch return to Bemelmans Bar at The Carlyle, A Rosewood Hotel with their evening of swinging standards on Sundays, March 13, 20, 27, May 1, 22 and 29, from 9pm to midnight.  Bassist Steve Doyle will once again join the duo. 
Jim Caruso and Billy Stritch Return to Bemelmans Bar October 24 & 31, November 14 & 21
by Stephen Mosher - Oct 11, 2021
What is Bemelmans Bar without Caruso and Stritch? It's not the same, that's for sure, which is why the gentlemen return to The Caryle for Sundays in October and November.
BWW CD Review: With BILLY'S PLACE Billy Stritch Gives Fans More Of The Same ... And That's a Great Gift To Get
by Stephen Mosher - Aug 9, 2021
In October 2020 Billy Stritch released an album inspired by his virtual piano lounge. Now, he has released a lush 46-instrument orchestration of a Streisand classic... all the while doing his virtual show and starting back to live performances. No rest for the truly talented.
Billy Stritch to Celebrate New Album BILLY'S PLACE with Performances at Birdland Jazz Club
by Chloe Rabinowitz - Jul 13, 2021
Birdland Jazz Club has announced that Grammy Award-nominated pianist, vocalist and songwriter Billy Stritch will return to the stage for an exclusive three-night engagement celebrating his new album Billy's Place from Club44 Records with five shows from Thursday, August 5 through Saturday, August 7.
Hilary Kole Announces New Album SOPHISTICATED LADY
by Chloe Rabinowitz - Jun 29, 2021
Consummate vocalist and New York City jazz staple Hilary Kole has announced the release of Sophisticated Lady. Adorned by Kole's soulful vocal sensibilities and a stellar band of first-rate instrumentalists, Kole's latest release is a collection of mature, nuanced renditions of jazz classics which retain a spirit both heartfelt and adventurous.
BWW Interview: Karen Mason of VACCINATIN' RHYTHM
by Stephen Mosher - May 19, 2021
With her recent appearance at Frank E. Campbell's funeral home (You read that right) Karen Mason has returned to the stage. There's no stopping her, now, and the icon is ready to make up for lost time.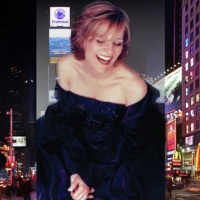 Karen Mason Announces Flurry Of Live Shows On The Heels Of HALSTON Premiere on NETFLIX
by Stephen Mosher - May 11, 2021
After a year of performing virtually on her regularly scheduled program MASON'S MAKIN' MUSIC, Karen is ready to get back on the stage again, which she will prove with three different shows in three different cities, during the next few weeks.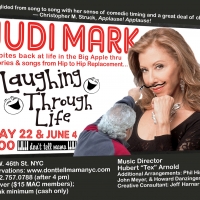 BWW Feature: And The Nominees Are... BEST SHOW ART
by Stephen Mosher - Nov 19, 2020
The BROADWAY WORLD AWARDS introduces some new categories this year.
Liz Callaway Will Release Holiday Album 'Comfort and Joy - An Acoustic Christmas'
by Stephi Wild - Nov 13, 2020
Tony nominee and Emmy winner Liz Callaway will release her new holiday album 'Comfort and Joy – An Acoustic Christmas,' on Friday, December 4, 2020.