Ben Green News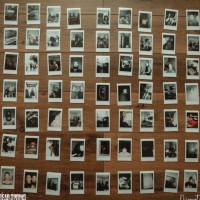 Pop-Punk Band Dear Spring Release EP, 'Moments'
by Marissa Tomeo - Jun 4, 2022
The wait is over for Moments, the brand new EP from Post pop-punk band Dear Spring. Featuring recent singles "Empty Frames," "Newspeak," and "Every Now And Then," Moments has captured the attention of Ones To Watch, Chorus.fm, New Noise Magazine, and more with its "aggressive guitars, emotive vocals, and a rhythm section that hits like a freight train" (Under The Radar). The EP is out now via Open Your Ears Records and can be streamed online at https://orcd.co/momentsds.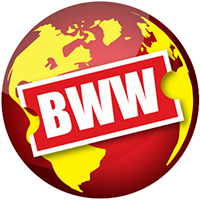 Batsheva Dance Company To Premiere 'Hora - The Movie'
by Stephi Wild - Feb 21, 2022
Batsheva Dance Company , widely recognized as one of the foremost contemporary dance companies, presents the world premiere of Hora - The Movie, directed by Batsheva house choreographer Ohad Naharin and co-produced by Factory 54.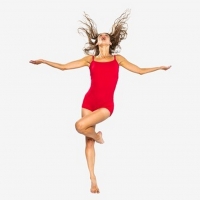 OZ Arts Nashville Announces Evening Of Solo Dance Pieces By Internationally Renowned Choreographers
by Chloe Rabinowitz - Jun 8, 2021
Contemporary arts center OZ Arts Nashville today announced the premiere of Enactor, an evening of solo works developed by leading international choreographers and performed by acclaimed Nashville dancer and artist Becca Hoback, will take place from June 24-26, 2021 in OZ Arts' expansive creative warehouse.
OZ Arts Nashville To Host Three In-person, Socially Distanced Performances and Events in May and June
by Chloe Rabinowitz - Apr 15, 2021
Contemporary arts center OZ Arts Nashville today announced it will host three captivating shows in-person in May and June 2021. Presentations include short film screenings by Defy Film Festival and Kindling Arts Festival from May 7-8; roadkill musical Sloppy Bonnie from May 20-29 and more.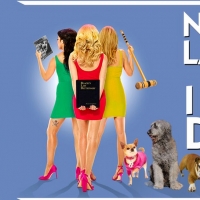 Nell Benjamin And Laurence O'Keefe Present I REMEMBER IT DIFFERENTLY At Feinstein's/54 Below
by Stephi Wild - Oct 8, 2019
FEINSTEIN'S/54 BELOW, Broadway's Supper Club, presents the incomparable Tony Award nominees NELL BENJAMIN and LAURENCE O'KEEFE in I REMEMBER IT DIFFERENTLY, their return to the venue as they showcase songs from some of their most beloved musicals.
Creative Arts Emmy Awards Winners Announced; FREE SOLO, LEAVING NEVERLAND, Norman Lear, and More!
by Stephi Wild - Sep 15, 2019
Last night the Creative Arts Emmy Awards were presented!
NEUROSIS Now Available For Licensing Through Stage Rights, Cast Album Released By Jay Records
by Julie Musbach - Jun 18, 2019
Steele Spring Stage Rights has acquired the theatrical performance rights to the original Off-Broadway musical comedy Neurosis, with a book by Allan Rice, music by Ben Green, and lyrics by Greg Edwards. 

Off-Broadway Musical Comedy NEUROSIS Now Licensed Through Stage Rights
by A.A. Cristi - Mar 26, 2019
Frank is an aspiring magician with an unexpected best friend: Neurosis, his anxieties personified in a character that only he can see. When Frank meets marketing executive Abby, sparks fly, but it turns out that she has a neurosis of her own. With love, therapy, and a set of guilt-inducing parents in tow, will Frank and Abby choose their fears or each other? NEUROSIS is a modern musical comedy with a psychiatric twist-a story about finding happiness, falling in love, and dealing with that little voice in your head along the way.
Upcoming CD Releases for February 2019
by - Feb 1, 2019
Check out the latest in upcoming releases of Broadway and theatre related CDs for February, 2019.
Upcoming CD Releases for December 2018
by - Dec 1, 2018
Check out the latest in upcoming releases of Broadway and theatre related CDs for December, 2018.
Ben Green Videos
STAGE TUBE: Trailer, Commercial for NEUROSIS at Finger Lakes Festival
by Stage Tube - Jul 30, 2013
After a passionate reception from critics and audiences, the world premiere of Neurosis: A New Musical has announced a one-week extension at the Merry-Go-Round Downtown, part of the Finger Lakes Musical Theatre Festival. The show stars Broadway veterans Joseph Medeiros (Wicked, Grease, White Christmas) and Joanne Baum (Bells Are Ringing. Click below to watch the trailer and commercial for the show!
Ben Green Frequently Asked Questions
How many shows has Ben Green written?
Ben Green has written 1 shows including Neurosis (Composer).