Latest News on Aviva Pressman:
Latest News on Aviva Pressman
Aviva Pressman News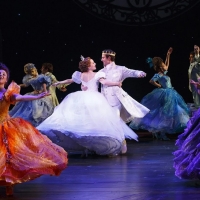 Cast Announced for Rodgers + Hammerstein's CINDERELLA at Musical Theatre West
by Chloe Rabinowitz - Nov 18, 2022
Musical Theatre West has announced the cast of its final production of the season, Rodgers + Hammerstein's Cinderella. With an enchanting ensemble that boasts talent seen on Broadway, National Tours, stage and screen, the updated take on this favorite fairytale will set the scene of holiday magic for the whole family.
Actors Theatre Of Indiana Opens WORKING THE MUSICAL
by Stephi Wild - Apr 18, 2022
​​​​​​​Actors Theatre of Indiana invites you to join them as they wrap up their 2021-22 season with Working. From the book by Studs Terkel, adapted by Stephen Schwartz, Working is the examination of 26 people from all walks of life, proving that it's more than just a job for the average working American. 
Sacred Fools Presents DEADLIFT
by A.A. Cristi - May 27, 2021
The Sacred Fools Theater Company will present the West-Coast Premiere of "Deadlift," a multi-media streaming performance, set and filmed inside the childhood home of Writer/Performer Aviva Pressman.
Imagine Theatre Presents THE TALE OF TURANDOT Next Month
by A.A. Cristi - Oct 15, 2020
What are the three riddles of Turandot, and can anybody answer them? Imagine Theatre (formerly Imagine Project) announces a professionally recorded version of their 2019 production, The Tale of Turandot, to be presented online for only four dates this November, free of charge to the public on November 14, 15, 21, & 22.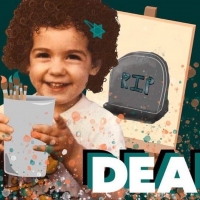 BWW Review: Local Classic Repertory's DEADLIFT is Full of Humor and Heart
by Adrienne Proctor - Oct 1, 2020
DEADLIFT is a hilarious, heart-wrenching solo play. Written and performed by storyteller Aviva Pressman, DEADLIFT features the artist in her childhood home. As she gives a virtual tour, she tells childhood stories and recounts her experiences dealing with the caretaking of her dying father. Pressman also creates unique works of art in each scene.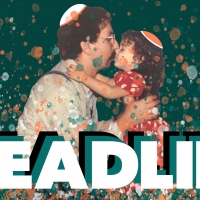 BWW Feature: Humor and Heavy Lifting with Original Work DEADLIFT
by Adrienne Proctor - Sep 16, 2020
Local Classic Repertory's new original work, DEADLIFT, features writer and creator Aviva Pressman in her own home, telling the stories of her life. In this multimedia theatre experience, audiences can watch Pressman produce a unique work of art while she shares the stories of her childhood home, including the care-taking and death of her father.
Local Classic Repertory Theatre Company Launches Online Storytelling Series With DEADLIFT
by Chloe Rabinowitz - Sep 16, 2020
Local Classic Repertory Theatre Company presents the launch of their online Storytelling Series with a premiere of the digital production of DEADLIFT, streaming between September 30, 2020 - October 4, 2020.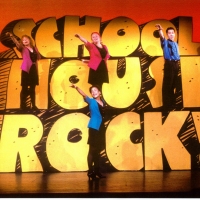 SCHOOLHOUSE ROCK LIVE Comes to 3Below Theaters
by Stephi Wild - Mar 12, 2020
Schoolhouse Rock Live! features 21 of the best songs from the original series and is a must see for youth and families and every fan of a?oea certain agea?? who wants to relive this beloved, pop culture sensation.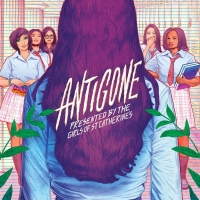 Sacred Fools Opens West Coast Premiere Of ANTIGONE
by A.A. Cristi - Feb 25, 2020
The Sacred Fools Theater Company is rounding out its Prime Season with the West Coast Premiere of Antigone, Presented by the Girls of St. Catherine's by Madhuri Shekar, directed by Reena Dutt. Opening Friday, March 6 and running through April 11 in the Broadwater Main Stage, the show will run Fridays and Saturdays at 8pm, with Sunday matinees on March 22 and 29, and April 5 at 3pm and one performance on Monday, March 30 at 8pm.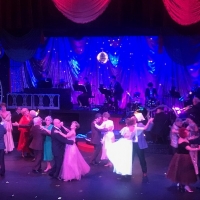 BWW Review: BALLROOM at CVRep Playhouse
by Kay Kudukis - Feb 4, 2020
Post-world-war-two America somehow managed to erase what 1920s women had fought so hard to create, and what the war effort at home had literally proved, that women could just as easily do a man's job. During the war, women were working in factories, becoming mechanics, if it was a 'man's job' women were out there doing it while the men fought the war. When the men came home, somehow women said hurrah! and happily became housewives and mothers. 'Whew! So glad to be back where I belong!' every magazine, billboard, and family-centric television show seemed to say, characterizing women as happy homemakers whose identity was determined by her biology aka her ability to keep a man happy in bed while producing babies, and all of the domesticity that implies.