Latest News on Ann Walker
Ann Walker News
New Fest, New York's Leading LGBTQ+ Film Organization, Announces Lineup for 2nd Annual NEWFEST PRIDE Series
by Marissa Tomeo - May 28, 2022
NewFest, New York's leading LGBTQ+ film and media organization and one of the world's most respected LGBTQ+ film festivals, has announced the full lineup for its second annual NewFest Pride event - a summer film series returning this year from June 2-6 in a hybrid format featuring a mix of exclusive in-person premieres/panels and virtual screenings. The announcement was made today by NewFest's Executive Director David Hatkoff and Director of Programming Nick McCarthy.
HBO Sets Premiere for Season Two Of Drama Series GENTLEMAN JACK
by Michael Major - Mar 10, 2022
The cast features Gemma Jones as Aunt Anne Lister, Timothy West as Jeremy Lister, Jodhi May (Lady Vere Cameron), Katherine Kelly (Elizabeth Sutherland), Derek Riddell (Captain George Sutherland), Stephanie Cole (Aunt Ann Walker), Peter Davison (William Priestley), Amelia Bullmore (Eliza Priestley), Vincent Franklin (Christopher Rawson), and more.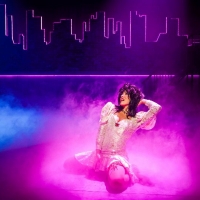 THE WEDDING SINGER Announces New Sydney and Melbourne Dates
by Stephi Wild - Jan 17, 2022
Due to scheduling changes as a result of COVID-19, The Wedding Singer musical has set new dates for seasons opening across Sydney and Melbourne from January 2022.  
Photos: Hollywood Museum Welcomes Celebrities for Lobby Tree Trimming
by A.A. Cristi - Dec 10, 2021
Prior to the pandemic, an average of 10 million tourists and fans would visit a 15-block stretch of Hollywood Boulevard every year to visit the Walk of Fame and The Hollywood Museum - Today, it is anything but business as usual for the popular sites. So the museum, located in the Historic Max Factor building, has been sponsoring exciting and star studded events to bring the public back to the area.
THE WEDDING SINGER Announces New Sydney Opening Dates and an Encore Melbourne Season
by Stephi Wild - Oct 7, 2021
An example of the incredible resilience in Australia's live entertainment industry, David Venn Enterprises is proud to announce new opening dates for the feel-good '80s spectacular, The Wedding Singer, at Sydney's State Theatre from 5 January, followed by an encore season at Arts Centre Melbourne's State Theatre from 27 January, with more cities to be announced.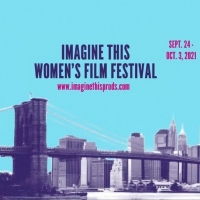 Imagine This Women's International Film Festival Announced
by Chloe Rabinowitz - Sep 15, 2021
Imagine This Women's International Film Festival will host its Sixth annual festival virtually, from September 24th - October 3rd.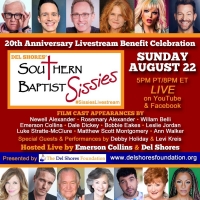 Leslie Jordan, Michael Taylor Gray, Tommy Woelfel and More to Take Part in SOUTHERN BAPTIST SISSIES Reunion Event
by Chloe Rabinowitz - Aug 2, 2021
The Del Shores Foundation will present a one-night-only celebration of the 20th anniversary of Del Shores' GLAAD Award-winning play SOUTHERN BAPTIST SISSIES for a #SissiesLivestream. The reunion will be live streamed as a benefit fundraiser on YouTube and Facebook on Sunday, August 22 at 5pm Pacific/8pm Eastern.
THE WEDDING SINGER Will Be Performed in Sydney From 1 July
by Stephi Wild - Jun 2, 2021
Time to dust off those leg warmers and sequined shoulder-pads, Sydney! Penned by the writer of the smash movie, the all-out 80s musical romp The Wedding Singer will hit the State Theatre in less than a month.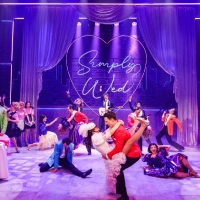 BWW Review: THE WEDDING SINGER at Athenaeum Theatre
by Josh Stent - May 4, 2021
If you liked the movie The Wedding Singer ... you will fall head over heels in love with the musica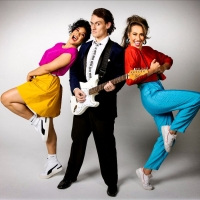 THE WEDDING SINGER Announces Creatives and Full Cast, and Extends Melbourne Season
by Stephi Wild - Mar 25, 2021
The creative team and full cast list has been announced for the hilarious, feel-good musical, The Wedding Singer, which will have its Australian premiere in just two weeks on Friday 9 April.
Ann Walker Videos
VIDEO: HOLLYWOOD TO DOLLYWOOD Coming to Home Video 11/6
by Caryn Robbins - Sep 17, 2012
Breaking Glass Pictures is thrilled to announce that HOLLYWOOD TO DOLLYWOOD is coming to DVD in time for the holidays. After playing at over 50 film festivals, sweeping over 20 awards and playing theatrically in major US markets, Hollywood to Dollywood will be available to own on November 6. Check out the film's official trailer below!