Latest News on Andrea Bowen
Stage Credits
  [New York]
Workshop, 2003
Featured Performer
  [Broadway]
Original Broadway Production, 2000
Adele
Schoolgirl
  [Broadway]
Broadway Revival, 1998
Marta von Trapp
Stage
Performances
  [New York]
Workshop, 2003
Featured Performer
  [Broadway]
Original Broadway Production, 2000
Adele
Schoolgirl
  [Broadway]
Broadway Revival, 1998
Marta von Trapp
Andrea Bowen News
Virtual Theatre This Weekend: July 25-26- with Sara Bareilles, John Lloyd Young and More!
by Nicole Rosky - Jul 25, 2020
This weekend (July 25-26) in live streaming: Broadway gathers to support Joe Biden, Megan Hilty sings with Seth Rudetsky, and so much more!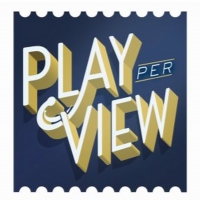 Play-PerView Announces Programming Through August 1st, Featuring Gideon Glick, Michele Pawk and More
by Chloe Rabinowitz - Jun 16, 2020
Having presented fifteen live-streamed events and raised over $40,000 in support of arts organizations and other charities across the country impacted by the COVID-19 virus, Play-PerView has announced programming and casting for upcoming events through August 1st.
All Star Cast Returns For Wendy Wasserstein's ISN'T IT ROMANTIC? This May
by A.A. Cristi - Mar 11, 2020
After a Sold Out run as part of The Wendy Chronicles, the three staged readings in one day of Wendy Wasserstein's plays at the Braid, the original company reunites for a full production in Los Angeles this spring. The cast for Isn't it Romantic includes Lucy DeVito ('The Marvelous Mrs. Maisel'), Amanda Bearse ('Married... with Children'), Andrea Bowen ('Desperate Housewives'), Danny Lee Gomez (At the Table), Ken Lerner ('The Goldbergs'), Jon Sprik ('Younger'), Mindy Sterling ('Austin Powers'), Raviv Ullman (Bad Jews).
Cast Completed For THE WENDY CHRONICLES: A THREE-PLAY TRIBUTE TO WENDY WASSERSTEIN
by A.A. Cristi - Dec 31, 2019
The talented, award-wining cast for The Wendy Chronicles, a three-play tribute to Pulitzer Prize and Tony-Winning feminist playwright Wendy Wasserstein, is now complete and ready to open on January 5 at The Braid in Santa Monica.
New Cast Announced For THE WENDY CHRONICLES: A Three-Play Tribute To Wendy Wasserstein From Jewish Women's Theatre And Pop-Up Playhouse
by Stephi Wild - Dec 12, 2019
Director/Producer Stan Zimmerman is putting the finishing touches on The Wendy Chronicles with the casting of Academy Award nominee Michael Lerner, two-time Emmy nominated Mindy Sterling and five other up and coming film and television actors -- Allie Gonino, Danny Gomez, Melody Peng, Brittannie Bohman and Raviv Ullman.
Teri Hatcher Hosts 55th Birthday Bash Benefiting The People Concern
by Sarah Jae Leiber - Dec 11, 2019
Teri Hatcher hosted her 55th birthday bash at Guerilla Tacos on Tuesday, December 10, as a fundraiser to benefit The People Concern, and raised over $22,000 for the nonprofit. As a resident of Los Angeles, supporting local nonprofits and businesses are very important to Teri. All proceeds from this fundraising event went to benefit The People Concern, one of Los Angeles County's largest nonprofit social services agencies leading the movement to end homelessness with innovative, effective solutions to one of the most challenging issues of our time. "What better thing can I do with my birthday than to give back?," said Teri.
Jewish Women's Theatre And Pop-Up Playhouse To Present THE WENDY CHRONICLES
by A.A. Cristi - Nov 26, 2019
Three plays by Pulitzer Prize and Tony-winning playwright Wendy Wasserstein will be presented in two triple-header days of theatre readings when JWT, director Stan Zimmerman and an all-star cast salute the groundbreaking artist who made a career out of exploring the lives of intelligent, talented women.
THE DIARY OF ANNE FRANK (LATINX) Returns to LA in January
by Julie Musbach - Dec 17, 2018
After a sold out run last fall, the recent revival of The Diary of Anne Frank, by Frances Goodrich and Albert Hackett and newly adapted by Wendy Kesselman ('97 Broadway version) will return for a limited engagement previewing January 11, 2019.
BWW Review: KNIFE TO THE HEART Hits A Bullseye!
by Gil Kaan - May 7, 2018
The smart and witty script by Stan Zimmerman & Christian McLaughlin keeping the one-liners and puns steadily coming make for a fast-paced one-act. Easy to tell the writers really know their way around gay and Jewish life. Zimmerman most assuredly directs his talented cast of four in a quick stride, with real-time, heart-felt dramatic situations emerging out of the more comic set-ups.
Andrea Bowen Videos
Andrea Bowen Frequently Asked Questions
How many Broadway shows has Andrea Bowen been in?
Andrea Bowen has appeared on Broadway in 2 shows.
How many West End shows has Andrea Bowen been in?
Andrea Bowen has not appeared in the West End