Latest News on Amy Staats
Stage Credits
  [Off-Broadway]
Atlantic Theater Company World Premiere, 2019
Eddie
  [Off-Broadway]
Playwrights Horizons Off-Broadway Revival, 2018
Brenda Zadakian
  [Off-Broadway]
New Directions Theater Production, 2012
Performer
Stage
Performances
  [Off-Broadway]
Atlantic Theater Company World Premiere, 2019
Eddie
  [Off-Broadway]
Playwrights Horizons Off-Broadway Revival, 2018
Brenda Zadakian
  [Off-Broadway]
New Directions Theater Production, 2012
Performer
Amy Staats News
Atlantic Theater Company Announces the Judith Champion Launch Commissioning Program and Inaugural Writers
by Chloe Rabinowitz - Mar 10, 2022
Atlantic Theater Company has announced its inaugural Judith Champion Launch Commissioning Program writers Matthew Capodicasa, Gloria Majule and Alex Riad.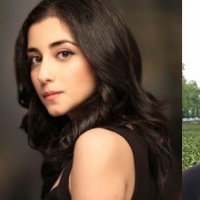 Atlantic Theater Company Announces Launch Commissions From Nikki Massoud & Max Yu
by Chloe Rabinowitz - Dec 2, 2021
Atlantic Theater Company has announced its 2021-2022 Launch Commission writers Nikki Massoud and Max Yu. Launch commissions are offered to early career playwrights in support of writing a new play and facilitating relationships in the theater industry.
F*It Club to Present THE SPRING FLING: HAPPILY EVER AFTER
by Chloe Rabinowitz - Sep 30, 2021
F*It Club, the New York Innovative Award-winning film and theatre company, will complete ten years of its annual series of short, commissioned world-premiere plays at the IRT Theater as part of their 3B Development Series in Manhattan's West Village with The Spring Fling: Happily Ever After.
The Tank Announces SAMUEL and BOTTE DI FERRO
by Chloe Rabinowitz - Jul 1, 2021
The Tank announced today two new co-productions for their Summer 2021 season. Samuel is an audio-visual experience by Alexis Roblan and directed by Dara Malina. Botte di Ferro is a new play about love, memory, class, and how communication shapes perception.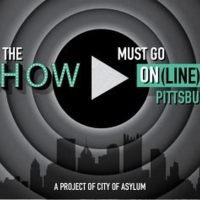 City Theatre and City of Asylum Collaborate to Present South Side Theater's Momentum Festival
by Taylor Brethauer-Hamling - May 14, 2020
City Theatre and City of Asylum are collaborating to present South Side Theater's annual Momentum Festival starting Wednesday, May 13, Pittsburgh-Post Gazette reports.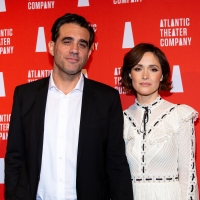 Photo Coverage: Go Inside Atlantic Theater Company's Couple's Choice Gala
by Jennifer Broski - Mar 3, 2020
Just last night, Atlantic Theater Company presented their 35th Anniversary Gala, Couples' Choice, at The Plaza (768 Fifth Avenue). This year, Atlantic asked a few exciting power couples to choose a song they love and their favorite musician to perform it.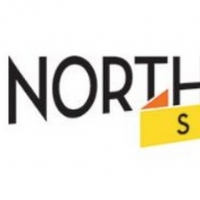 Northern Stage Launches Into the New Year and Decade With NEW WORKS NOW 7.0
by Chloe Rabinowitz - Jan 6, 2020
Now in its seventh year, Northern Stage's New Works Now festival will feature three new plays, January 10 and 11 at the Barrette Center for the Arts. The Northern Stage Artistic team, including Producing Artistic Director Carol Dunne and BOLD Associate Artistic Director & New Works Now Producer Jess Chayes, reached out to writers and artists in the Northern Stage community and read dozens of unproduced plays, selecting three to be workshopped with professional actors and directors for one week, culminating in a public festival of free staged readings.
Atlantic Theater Co Commissions Lily Houghton & Brian Otaño
by Julie Musbach - Oct 2, 2019
Atlantic Theater Company announces its 2019-2020 Launch Commission writers Lily Houghton and Brian Otaño.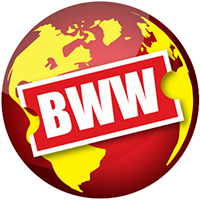 The Wilma Theater Presents DANCE NATION October 22-November 10
by Julie Musbach - Sep 27, 2019
Clare Barron's ferocious, tender, and raucous comedy Dance Nation takes the stage at the Wilma Theater, October 22 through November 10, 2019.
Crystal Skillman's OPEN to Premiere at The Tank
by Julie Musbach - Apr 26, 2019
The Tank in association with All For One Theater will present the World Premiere of Open, written by Crystal Skillman
Amy Staats Videos
VIDEO: MILES FOR MARY Makes New York Return and Off-Broadway Premiere at Playwright's Horizons
by Stage Tube - Dec 20, 2017
After a smash run last fall, Playwrights Horizons (Tim Sanford, Artistic Director; Leslie Marcus, Managing Director) will present MILES FOR MARY, a new play by The Mad Ones. Directed by Lila Neugebauer, MILES FOR MARY received critical acclaim during its fall 2016 run at The Bushwick Starr. Watch the new trailer below!