Latest News on Alex Leonard
Alex Leonard News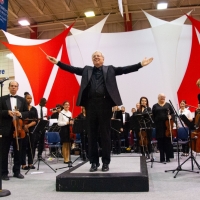 65 Piece Orchestra Accompanies Youth Violinists in Free Concert Honoring Late Music Teacher
by Stephi Wild - Oct 10, 2022
The Richmond County Orchestra presents a FREE concert, Sunday, October 16, 3 p.m. at St. John's University, Staten Island Campus, 300 Howard Avenue, Grymes Hill, Staten Island, celebrating the life of Louis Siani, a RCO board member, an orchestra leader and Staten Island music teacher. 
Photos: Eric Yves Garcia Opens at The Pierre Hotel
by Stephen Sorokoff - Sep 30, 2022
Manhattanites who yearn for the music and ambience of a Cafe Society piano lounge now have a location and entertainer to hang with.  If an Omar Sharif or Rudolph Valentino could play great piano and sing the American Songbook they would have been Eric Yves Garcia who opened at The Pierre Hotel's 2 E Lounge last night, and he'll be there every Thursday from 6:00 to 9:00 PM.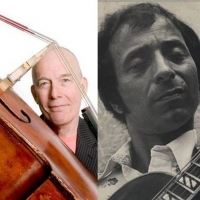 The Sutton Place Trio to Perform at Urban Stage
by Gigi Gervais - Dec 5, 2021
The Sutton Place Trio has a New York sensibility reminiscent of the combos that filled the nightlife, clubs and hotels of the Manhattan skyline. Performances include jazz and original music influenced in the classic style by composers and performers such as Cole Porter, Jerome Kern, George Gershwin, Nat 'King' Cole & Duke Ellington,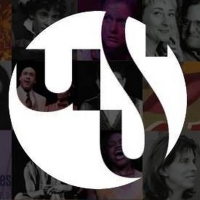 Urban Stages to Present WINTER RHYTHMS With Steve Ross, Richard Skipper & More
by Chloe Rabinowitz - Nov 23, 2021
Urban Stages has announced its 13th annual awarding-winning cabaret series, Winter Rhythms, returning live to its 30th Street theater December 7th through December 19th and benefiting Urban Stages' Outreach, Arts in Education programs.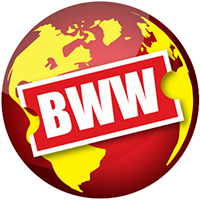 The Sutton Place Trio to Perform at Pangea
by A.A. Cristi - Jul 7, 2021
The Sutton Place Trio featuring pianist/vocalist Alex Leonard, bassist Jay Leonhart and guitarist Al Gafa will be appearing at Pangea, Wednesday July 28, 2021 at 6 pm.
Steve Ross and Jean Brassard's Bastille Day Show ALLONS ENFANTS Extended at Pangea
by Chloe Rabinowitz - Jul 7, 2021
 "Allons Enfants," a Bastille Day celebration masterminded by Steve Ross and Jean Brassard, with special guests Karen Akers and Stephanie Biddle, which premieres on Wednesday July 14 at 8:30pm, is being forced to extend due to popular demand.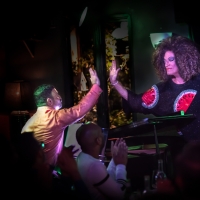 PANGEA Announces Summer Programming
by Chloe Rabinowitz - Jun 25, 2021
The beloved East Village supper club Pangea, 178 Second Avenue, is filling its summer schedule with a number of new, on-going series in addition to its regular line-up of alt-cabaret stars.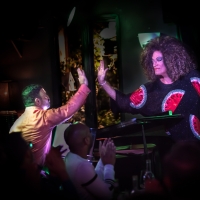 Pangea Announces Summer Programming and Return to Live Performances
by Chloe Rabinowitz - Jun 16, 2021
The beloved East Village supper club Pangea, which came perilously close to closing during COVID, is announcing a mixture of ticketed and no-cover entertainment during the summer.  The announcement comes as Pangea earns the prestigious Village Award, presented by Village Preservation at their 31st annual meeting on Wednesday June 16.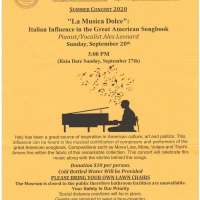 LA MUSICA DOLCE Presents The Italian Influence In The Great American Songbook
by A.A. Cristi - Sep 18, 2020
Italy has been a great source of inspiration in American culture, art and politics. This influence can be heard in the musical contribution of composers and performers of the great American songbook.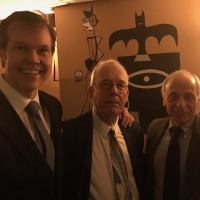 Alex Leonard is Joined By Al Gafa and Jay Leonhart For 'Jazz At Kitano'
by Stephi Wild - Mar 9, 2020
Pianist/vocalist Alex Leonard will be joined by guitarist Al Gafa and bassist Jay Leonhart for an evening of jazz at the Kitano. Wednesday, April 29, 2020. The Kitano, 66 Park Ave (at East 38th) New York, NY 10016 Two sets: 8PM and 10PM. Cover $18/$20 minimum Res: 212-885-7119.