Latest News on Alex Craig
Stage Credits
  [Broadway]
Original Broadway Production, 1913
Train Caller
Alex Craig News
ACT Louisville Productions Announces Cast And Creative Team For THE WIZARD OF OZ
by Chloe Rabinowitz - Jul 8, 2021
ACT Louisville Productions producers Beth Craig Hall (Actors Center for Training and Dancers Center for Training) and Randy Blevins have announced the complete cast and creative team for their musical production The Wizard of Oz at The Iroquois Amphitheater July 30-August 2.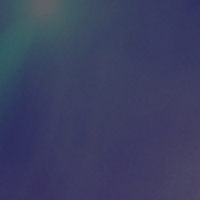 Winners Announced For The 2020 BroadwayWorld Cleveland Awards! Cleveland State University, Cleveland Play House, & More Take Home Wins!
by BWW Staff - Jan 11, 2021
Winners have been announced for the 2020 BroadwayWorld Cleveland Awards - which were back bigger than ever, celebrating the best in local theatre of the past decade! 

BWW Previews: OSCAR AND FELIX/FUNDRAISING CABARET at Theatre Reprise/The Chicken Coop
by Keith Waits - May 28, 2019
Why start a theatre company? Louisville already hosts a healthy roster of theatre companies, most of them run by people finding precious hours to make the commitment outside of a full-time job. Against the odds, two veteran actor/directors are starting new initiatives in the community: Jason Cooper (Pandora Productions, CenterStage) is calling his venture The Chicken Coop Theatre Company, while Craig Nolan Highley (Wayward Actors Company, The Alley Theater, CenterStage) and Jeremy Guiterrez (Wayward Actors Company, The Alley Theater) have chosen the moniker, Theatre Reprise. (full disclosure: both Jason Cooper and Craig Nolan Highley are content contributors to Arts-Louisville.com)
Pandora Productions Continues 2017-18 Season With FALSETTOS
by BWW News Desk - Oct 24, 2017
Family is how you define it! Pandora Productions is excited to continue the family themed 2017-2018 Season with FALSETTOS.
Alex Craig Frequently Asked Questions
How many Broadway shows has Alex Craig been in?
Alex Craig has appeared on Broadway in 1 shows.
How many West End shows has Alex Craig been in?
Alex Craig has not appeared in the West End