Latest News on Alan Wade
Stage Credits
  [Off-Broadway]
1996
Prodo/Ostensible
Alan Wade Awards and Nominations
Olivier Awards - 1989 - Outstanding Supporting Actor, Resident Production
Alan WadeNo End of Blame
Alan Wade News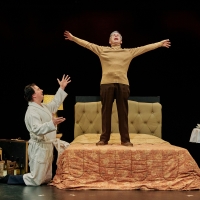 BWW Review: SAM AND DEDE, OR MY DINNER WITH ANDRE THE GIANT at Washington Stage Guild
by Tavish Young - Jan 17, 2022
Sam and Dede is an honest show about a fictionalized truth. It explores the friendship between two famed artists, and their charming shared history.
Washington Stage Guild Will Present SAM AND DEDE, OR MY DINNER WITH ANDRE THE GIANT
by Nicole Rosky - Dec 18, 2021
The Washington Stage Guild at last brings to the stage the Washington premiere of Sam and Dede, or My Dinner with André the Giant by Gino DiIorio. Originally scheduled for our 2019-20 season, the production was halted and postponed indefinitely by the COVID-19 pandemic lockdown. We are delighted to be able to produce this fascinating play at last.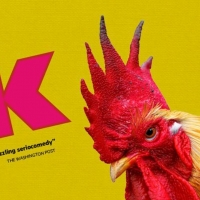 BWW Review: Studio Theatre's COCK is a Raw, Raunchy Rant on Choice, Need and Identity
by Lora Strum - Mar 26, 2021
It's crass and callous, heart-breaking and hilarious as it examines the nomansland where choice and identity collide.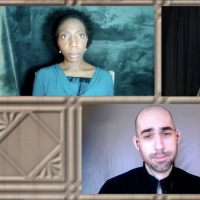 BWW Review: THE DEVIL'S DISCIPLE streaming from Washington Stage Guild
by Roger Catlin - Mar 18, 2021
A strong cast and steady pace make this rare performance of Shaw's first hit work a worthwhile free tune-in.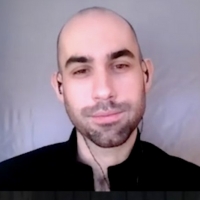 Photo Flash: Washington Stage Guild Presents THE DEVIL'S DISCIPLE
by A.A. Cristi - Mar 8, 2021
The Washington Stage follows up on its greatly popular presentation of Don Juan In Hell last November with a very different "devilish" play by Irish playwright George Bernard Shaw.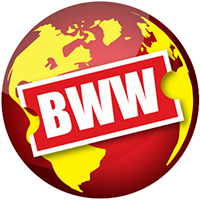 Cast Announced For Studio Theatre's First Streaming Production, COCK
by A.A. Cristi - Feb 16, 2021
Studio Theatre returns after a yearlong hiatus from producing theatre with the first production in its 2020-2021 subscription season, Mike Bartlett's 'sizzling seriocomedy' Cock, directed by Artistic Director David Muse.
PTP/NYC Cancels 2020 Off-Broadway Season At Atlantic Stage 2
by Stephi Wild - May 7, 2020
PTP/NYC (Potomac Theatre Project) has announced the cancellation of their 2020 Off-Broadway summer season at The Atlantic Stage 2 (330 West 16th Street) in New York City. Their 34th season was scheduled to run July 7 - August 2, 2020.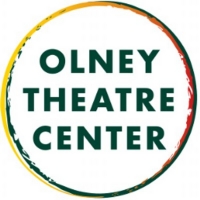 Olney Theatre Center's 'Streaming Saturday' Will Bring Season Announcement, Panel Discussion, And More
by Stephi Wild - Apr 3, 2020
Tomorrow is the pinnacle of a busy week of online activity for Olney Theatre Center. On Saturday, April 4 at 11:00 am, the Montgomery County, MD-based regional theatre will livestream on its Facebook and YouTube pages the announcement of its 2020-2021 season.
The Washington Stage Guild Presents Washington Premiere of SAM AND DEDE
by A.A. Cristi - Mar 3, 2020
The Washington Stage Guild brings its season of great writers to a close with the Washington premiere of Sam and Dede, or My Dinner with André the Giant by Gino DiIorio.
SiriusXM Outlaw Country to Air "I Want to Go Home: An Outlaw Tribute to Bobby Bare" In Celebration of Legend's 84th Birthday
by Tori Hartshorn - Apr 4, 2019
The Country Music Hall of Fame said it best when they opened the Outlaws and Armadillos exhibit in May of 2018, Bobby Bare originated "Outlaw Country" when he became the first artist of the era to gain control of his productions, leading to the likes of Willie, Waylon and the boys following suit. In celebration of the Country Music Hall of Famer's 84th birthday on April 7 and over 60 years in the music business, SiriusXM's Outlaw Country will air an all-star tribute concert recorded on the 4th annual Outlaw Country Cruise. The two-hour special will air on SiriusXM Outlaw Country, Channel 60 on Friday, April 5 at 8 p.m. ET, Saturday, April 6 at 10 p.m. ET and Sunday, April 7 at 12 p.m. ET and be available OnDemand through the SiriusXM app on smartphones and other connected devices, as well as online at siriusxm.com.
Alan Wade Frequently Asked Questions
What awards has Alan Wade been nominated for?
Outstanding Supporting Actor, Resident Production (Olivier Awards) for No End of Blame .