Latest News on Alan Silverman:
Latest News on Alan Silverman
Alan Silverman News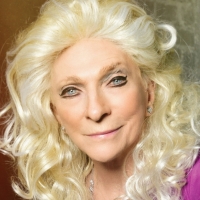 Judy Collins Earns Grammy Nomination for Her Latest Album 'Spellbound'
by Michael Major - Nov 17, 2022
Just this year she achieved a remarkable first, releasing her first ever album of all original material, with songs that were either written or co-written by herself. And just this week it was announced that this very album, Spellbound, her 55th recording overall, was nominated for a Grammy for Best Folk Album.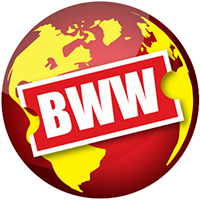 Pittsburgh Cultural Trust Presents An Evening With Judy Collins in September
by Stephi Wild - Jul 22, 2022
The Pittsburgh Cultural Trust announces tickets are on sale for An Evening With Judy Collins, Wednesday, September 7, 2022, 8:00 p.m., at the Byham Theater, 101 Sixth Street, Pittsburgh, PA 15222.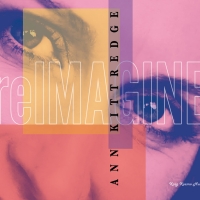 Ann Kittredge's Debut Album 'reIMAGINE' Available on All Digital Platforms Today
by Chloe Rabinowitz - May 16, 2022
It's today! Award-winning vocalist Ann Kittredge's debut recording reIMAGINE, a specially curated collection of songs uniquely re-imagined and produced by award-winning songwriter and record producer Paul Rolnick, is available on all digital platforms as of today, May 16, 2022.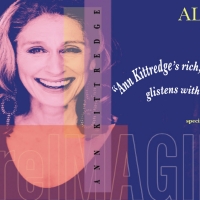 Ann Kittredge To Celebrate Release of Debut Album reIMAGINE at The Laurie Beechman Theatre
by Chloe Rabinowitz - May 2, 2022
In celebration of her soon to be released album Ann Kittredge:reIMAGINE(Jazzheads, Inc./King Kozmo Music), a specially curated collection of songs uniquely re-imagined, Ms. Kittredge, will appear at The Laurie Beechman Theatre (407 West 42nd Street – between 9th & 10th Avenues) on Thursday, May 26th at 7pm.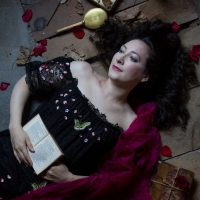 VIDEO: Poetica Releases Music Video For 'Sleep When I'm Tired'
by Michael Major - Jan 18, 2022
Poetica has just released an official video for 'Sleep When I'm Tired', the latest track from their self-titled album. A musical spoken-word concept album, the collection consists of 18 tracks. Filmed in the Hudson Valley of New York, the video was filmed by Michael Flanagan, art directed by Rachael Sage and directed by award-winning Nick Clark.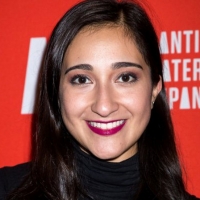 Alysha Umphress, Krystina Alabado, Kuhoo Verma, Jewelle Blackman, and More Featured on HER SOUND, VOL. 2
by A.A. Cristi - Sep 17, 2021
Thousand Faced Theatre Company, in association with Ryan Scott Oliver and Very Intense Productions presents Her Sound, Vol. 2 by Ethan Carlson.
BWW CD Review: With BILLY'S PLACE Billy Stritch Gives Fans More Of The Same ... And That's a Great Gift To Get
by Stephen Mosher - Aug 9, 2021
In October 2020 Billy Stritch released an album inspired by his virtual piano lounge. Now, he has released a lush 46-instrument orchestration of a Streisand classic... all the while doing his virtual show and starting back to live performances. No rest for the truly talented.
Elijah Rock Releases New Video 'All I Need Is The Girl'
by Sarah Jae Leiber - Jul 1, 2021
The sound mix by Bran Chirlo and the warm final mastering by Alan Silverman render the listener to feel as if they are 5th row center smack dab in the cabaret!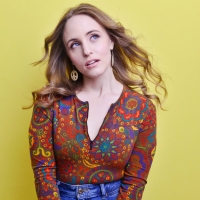 Gracie Nash Releases Debut EP 'Power Lady'
by TV News Desk - Jun 14, 2021
Gracie Nash is too young to remember the halcyon eras of classic pop songcraft, but she does remember what these songs meant to her growing up during the early 2000s era of fizzy divas and boy bands.
Jessie Shelton, Nkeki Obi-Melekwe, Kerstin Anderson and More Featured on HER SOUND, VOL. 1
by Chloe Rabinowitz - Jan 14, 2021
Available on all streaming platforms January 15th,  Her Sound, Vol. 1, written by Ethan Carlson, recent winner of Taylor Louderman's Write Out Loud Contest, is the first of a three-part concept album to be released throughout 2021. 
Alan Silverman Videos
BWW Exclusive: Listen to a Track from Lobbyists' SEAWIFE Album
by BroadwayWorld TV - Jan 6, 2017
One part roots pop band and one part theater company, The Lobbyists kick off 2017 with the release of their first full length album, SeaWife. The album takes its name from the hugely successful original stage production produced by Naked Angels featuring The Lobbyists, who were nominated for a 2016 Drama Desk Award for Outstanding Music in a Musical.