Fundraisers To Be Held In Honor of Cabaret Producer/Singer Les Michaels
Local entertainers raise money for Les Michael's spot in Palm a springs Walk of Stars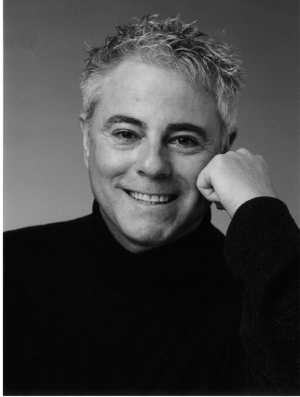 Les Michaels, a cabaret producer and singer in Palm Springs and Los Angeles who presented an ongoing popular Open Mic Cabaret Series at the Arthur Newman Theatre at the Joslyn Center in Palm Desert for many years, passed away unexpectedly on November 3, 2022 of a heart attack. Les Michaels is survived by his husband, Rick Valencia.

Francesca Amari, a Palm Springs resident and singer who performed at Les Michaels' Open Mic Performances said, "Les Michaels was a champion for cabaret singers not only in Palm Springs, where he lived with his husband, but in Los Angeles, as well. When Les passed at the age of 71 many of the singers whom he provided performance opportunities for, including myself, got together and said we need to do something to preserve Les Michaels' legacy in perpetuity and to honor him for passion, work and love of the cabaret art form."

Amari continued, "To that end, we decided to raise monies in an effort to apply for consideration for a star for Les Michaels on the Palm Springs Walk of Stars. In addition to setting up Go Fund Me Campaign at www.star4lesmichaels.com, we will be presenting three musical fundraising events, two in Palm Springs, and one in Los Angeles, to achieve our goal of raising $18,000."

The first event in the campaign will be held on Saturday, January 28, 2023 from 12:30 - 3:00 p.m. at the Arthur Newman Theatre at the Joslyn Center in Palm Desert, CA, hosted by Gregg Marx, Daytime Emmy Award-actor and singer ("As The World Turns") and grandson of Gummo Marx of The Marx Brothers, and Bonnie Gilgallon, Host of the radio show, "The Desert Scene" on Radio 111 and Stage Performer who was the recipient of a star on the Palm Springs Walk of Stars in 2017, and is the recipient of five Desert Theatre League Awards and three www.broadwayworld.com Awards. Joel Baker and Wayne Abravenel will serve as Musical Directors accompanying 16 Cabaret Singers. The event is being organized by a team, including Singer Francesca Amari, and Cabaret Producer Clifford Bell.

The event will feature shared stories and remembrances of Les Michaels by 16 performers from his Cabaret Series, including singers: Francesa Amari, Keisha D, Jaci Davis, Ruthann De La Vega, Jerome Elliott, Douglas Graham, Marcia Harp, Vicki Knight, Jeffrey Lesser, Rose Mallett, Frankie Mamone, Pat McCann, Thom McMorris, Earl Mitchell, John Spinks and Leslie Tinnaro.

There is a $25 Suggested Donation for the January 28, 2023 event. Free Parking available at the Arthur Newman Theatre at the Joslyn Center. For questions, please call Francesca Amari at 616-364-8589 or visit online at www.star4lesmichaels.com for updated information.

And Save The Date for Upcoming Fundraising Events. The second event is scheduled for Tuesday, February 21, 2023, celebrating Les Michaels' birthday with a Community Open Mic to be held at the Palm Springs Cultural Center, 2300 East Baristo Road, Palm Springs, CA 92262. The third event will be held in Los Angeles, CA at a date to be announced. Please visit www.star4lesmichaels.com for updates.

More About Les Michaels written by Clifford Bell for Cabaret Scenes magazine January/February 2023 issue reprinted below with permission of the publication:
For anyone who had stepped in front of a microphone in a cabaret venue in Southern California, Les Michaels was the ultimate host, producer, presenter, promoter, and cheerleader. In the West Coast cabaret community, there was no taller tree than Les.

First in Los Angeles, and then later in Palm Springs, he was a one-man entertainment industry. He single-handedly created a fellowship that united singers, musicians, press, venues, and audiences.

There are few people in this business we call "show" that have done more for cabaret, or more specifically, for the simple love of singing. Les Michaels created platforms for people to present their art-their one-person shows, their cabaret acts, their evenings and afternoons of song.

He created the opportunity for so many people who shared the joy of singing, whether it was something they pursued professionally or just because they loved to do it. He was dedicated to offering the Open-Mic experience and would always be finding new
venues to champion it.

Les Michaels began his first career as a musical-theater performer in San Francisco where he appeared in regional productions of How to Succeed in Business Without Really Trying; No, No, Nanette; Applause; Bye Bye Birdie; Sweet Charity; and Company, to name a few. He later moved to Los Angeles, where he soon stopped pursuing performing opportunities and instead found a satisfying creative outlet working for a major advertising agency.

He thrived there for 20 years until he felt the call to get back to a life that included singing. The turning point came in 2000 when Les Michaels noticed a baby grand piano in the window in of a restaurant on Vermont Avenue in Los Feliz, CA. After years of noticing the lack of venues and opportunities for other singers, he was inspired to approach the management and ask them to give him a chance to introduce their audiences to live performances by talented local singers and pianists.

Les Michels' first show, Open Mic Mondays with Ron Snyder at the piano, was an immediate hit. For more than seven years, Open Mic attracted the movers and shakers of the singing community in Los Angeles. He attracted big stars like Michael Feinstein, Eric McCormack, Tim Curry, Freda Payne, and (a surprising regular) Kiefer Sutherland, as well as up-and-coming talent from far and wide, including a pre-American Idol Katharine McPhee.

Following the success of Open Mic Mondays, Les spread his wings and became one of the most prolific producers of live entertainment from Los Angeles to Palm Springs with various theme shows, variety acts, and showcases. In recent years, he had established himself as the beloved impresario of the Palm Springs entertainment scene.

The crown jewel of his decades in show business was the annual Cabaret on Sundays series that he presented at the Arthur Newman Theatre in the Joslyn Center in Palm Desert. Over the past 13 years, he had booked seven months of weekly shows that showcased performances from the best of local artists as well as name performers from New York and Los Angeles.
He was also always developing new open mics, offering a microphone and a spotlight to anyone who loved to sing. His concept of the open-mic experience was that it was a show, where YOU, could be the star! Audiences loved Les, venue owners loved Les, and performers loved Les.

Les Michaels was the Palm Springs correspondent for Cabaret Scenes magazine for many years. Les Michaels produced his shows under the name Life Is a Cabaret! and he lived by the words of that song-"Start by admitting from cradle to tomb, it isn't that long a stay! Life is a cabaret ol' chum, and I love a cabaret!" He was one of a kind and he will be deeply missed.
Music Calendar Listing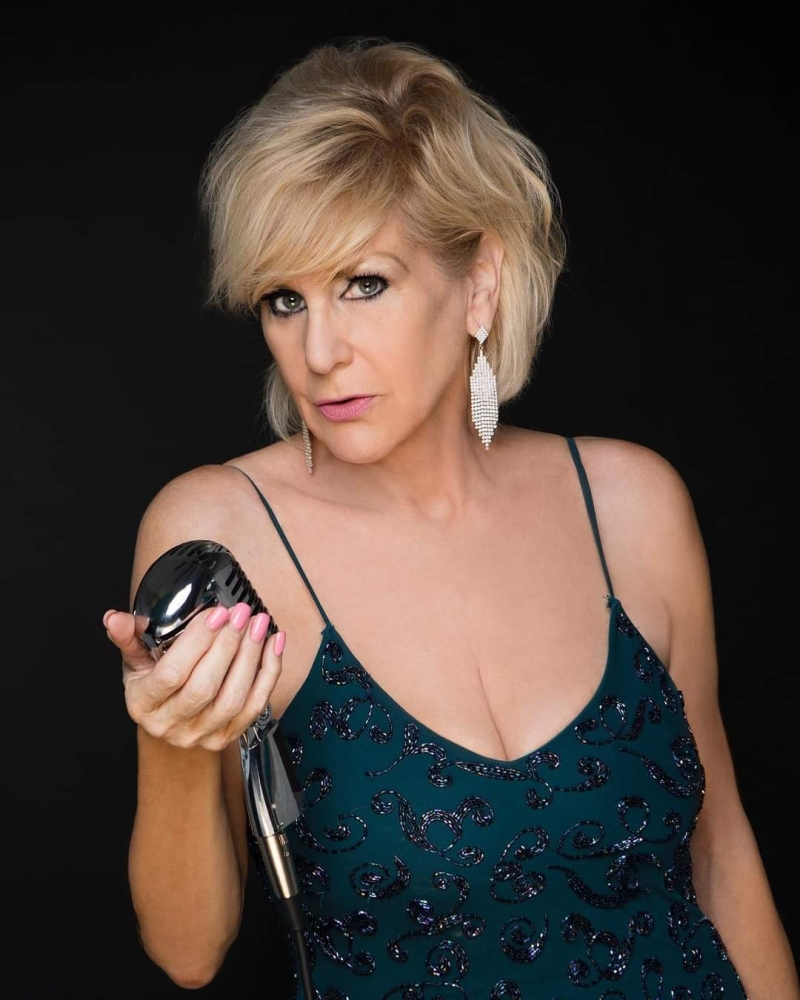 WHO & WHAT: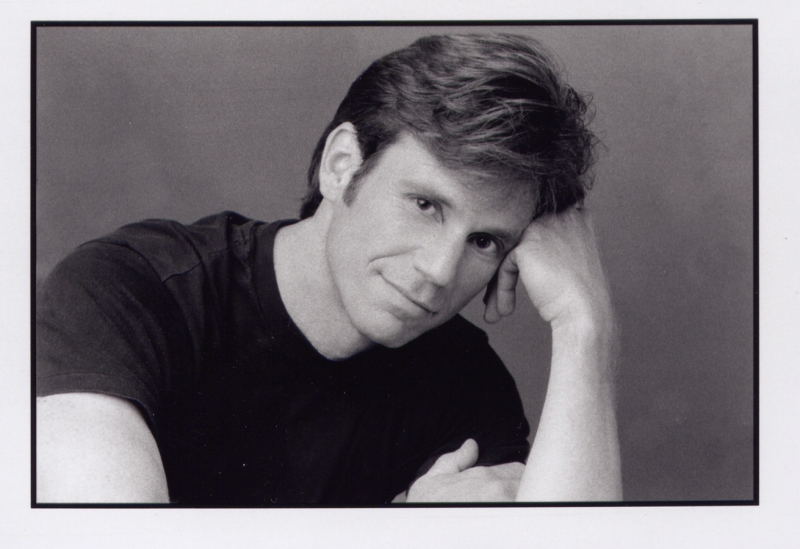 The fundraiser iscohosted by Gregg Marx and Bonnie Gilgallon, with Musical Directors, Joel Baker and Wayne Abravenel accompanying 16 cabaret singers, including: Francesca Amari, Keisha D, Jaci Davis, Ruthann De La Vega, Jerome Elliott, Douglas Graham, Marcia Harp, Vicki Knight, Jeffrey Lesser, Roes Mallett, Frankie Mamone, Pat McCann, Thom McMorris, Earl Mitchell, John Spinks and Leslie Tinnero.

WHERE, WHEN & HOW:
Arthur Newman Theatre at the Joslyn Center, 73-750 Catalina Way, Palm Desert, CA 92260 on Saturday, January 28, 2023 from 12:30 - 3:00 p.m. $25 Suggested Donation. Free Parking. For further information, please call Francesca Amari at 616-364-8589 and visit www.star4lesmichaels.com